KARACHI -- In Lyari, a Karachi neighbourhood once known for gang activity, civil society activists and residents are trying to shake off the locality's violent reputation with peace initiatives.
Those initiative have included women, who have been taking part in several sports programmes -- boxing, football and bicycling -- that they are generally not allowed to play in Pakistani society.
Lyari, one of the oldest areas of Karachi, was noted for its multi-ethnic and cultural harmony until criminal gangs made inroads into the locality.
Although gangs and gang violence in Lyari have been common since the 1960s, the present-day conflict dates back to the 1990s, said Faraz Khan, a Karachi-based journalist who covered the city's violence.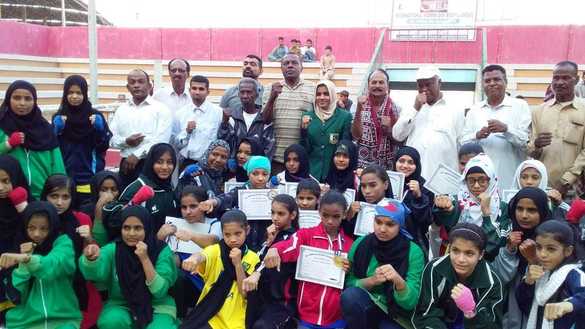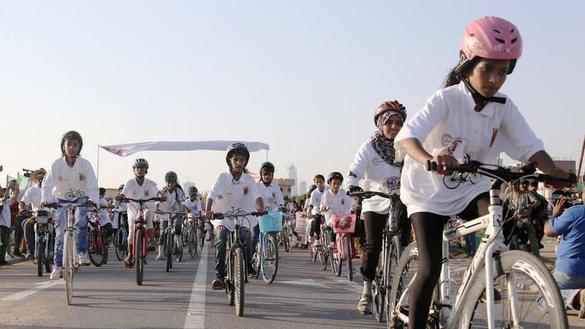 "After becoming a haven for these numerous gangs, it has remained troubled by violent rivalries among the gangs seeking to expand their control over a variety of illicit markets, including extortion, theft, drugs, kidnappings for ransom and assassinations," said Khan.
However, a citywide operation against violent groups in September 2013 began weakening the gangs by targeting key leaders.
Girls' sports initiatives
Lyari's women suffered badly from decades-long gang violence, say peace activists.
However, after successful crackdowns on the criminal gangs, now women are playing their role in peace-building and post-conflict reconstructions.
"The recent rise of girls in various sports -- such as football and cycling -- is part of women's role in maintaining peace in the city's old town," said Parveen Naz, a social activist, who organised the Lyari Literature Festival in September.
The event attracted thousands of local residents, writers, poets, intellectuals and book lovers.
A gang shootout in Jhatpat Market in Lyari in March 2014 killed women and children, sparking residents' campaign against violence, she said. "This incident shook all of Lyari. The residents ... stood up against gang violence."
The improving security situation in Lyari has given both men and women a chance to start taking part in the sports activities.
Zulekha Dawood, a young cyclist from Lyari, still shudders when she recalls incidents of violence in her neighbourhood.
"Most of the students -- both girls and boys -- could not attend schools because of violence, and our parents were compelled to keep us inside our homes," Dawood said, adding that dozens of families who lived nearby in Lyari migrated temporarily to other safe places in the city because of violence.
But once peace returned to Lyari, Dawood and other girls began bicycling. She is now running the cycling initiative.
"Lyari has seen a rise in the participation of women in sports activities, especially cycling," she said. "It is not only helping in maintaining peace but also shaking the violent reputation of the neighbourhood."
At the Karkri football ground in Lyari, dozens of girls regularly play football. Nearby, a number of girls have been practicing how to box.
"The healthy activities are positively influencing our thinking process and helping us dream big," said Sania Baloch, a 14-year-old boxing student. "We are feeling empowered and making Lyari proud."
"These girls are courageous enough to challenge the stereotypical image of a football player," said Nuzhat Shirin, chairperson of the Sindh Commission on the Status of Women.
"They are sending a message that women not only can play a role in bringing peace but also in overcoming barriers to their advancement and empowering themselves," Shirin said.