KARACHI -- Law enforcement agencies in Sindh Province have set their sights on dacoits after cracking down on militant groups and banned Sindhi ethnic outfits.
Dacoits -- bandits who have operated in rural Sindh throughout its history -- tend to be based along a deeply forested stretch of the Indus River locally called the Katcha area in the remote districts of Shikarpur, Jacobabad and Kashmore.
Such gangs conduct a range of activities, including smuggling, gun-running, kidnapping for ransom and highway robberies, said Waheed Phulpoto, a Shikarpur-based journalist who covers security issues in the region.
Sindh police launched a full-fledged operation against the dacoits after losing several senior officers in shootouts in Shikarpur.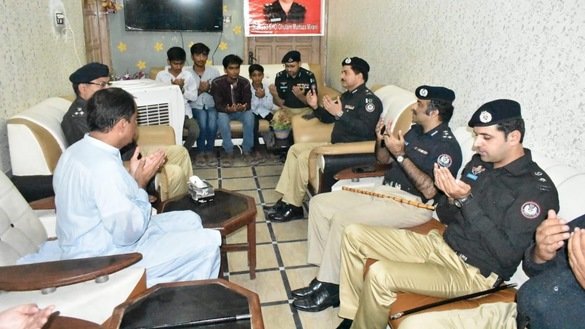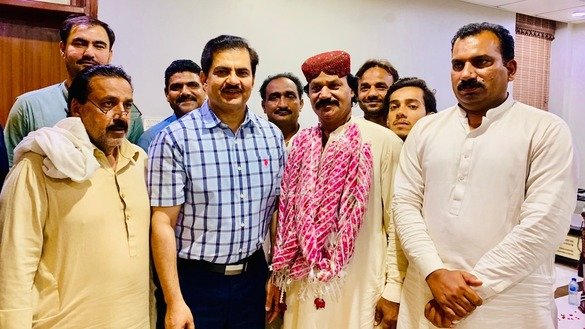 More than 50 police officers, including a Sindh Ranger and two station house officers, have been killed in the past 10 years in Shikarpur, The News reported August 23.
Police have devised a strategy for an effective operation against dacoits in the region, said Sindh Police Chief Dr. Syed Kaleem Imam August 24.
"We have decided to eliminate the dacoits and their facilitators from the region at every cost, and for this purpose we are thinking about using aerial support and intelligence-based actions," said Imam.
Although the crackdown on bandits has proceeded for the past two months, it intensified after dacoits kidnapped a six-member musical band led by Sindhi folk singer Jigar Jalal on August 18 in Shikarpur, said Phulpoto, the journalist.
Police first issued a 24-hour ultimatum for the dacoits to free the hostages, said Dr. Jameel Ahmed, senior regional police officer. "Then police conducted an operation to rescue Jalal and his team."
Police rescued the band in Shikarpur August 23. One police officer was killed August 20 in the multi-day operation.
To help further the crackdown on dacoits, the Sindh police in June prepared a "black book" with the names of 156 suspects with rewards ranging from Rs. 100,000 to Rs. 4 million ($638 to $25,500).
This booklet has gone to all regional additional inspectors general of police to be shared with police stations.
Shift in focus
The shift in focus comes after police in February shattered an "Islamic State of Iraq and Syria" (ISIS) network in rural Sindh by killing two of its key leaders -- Abdullah Brohi and Abdul Hafeez Pindrani. The pair were the chief and deputy chief of ISIS in Sindh Province, respectively.
Similarly, Sindh police also degraded the proscribed Sindhi ethnic outfits Jeay Sindh Muttahida Mahaz (JSMM) and the Sindhudesh Liberation Army (SDLA) by arresting their members and persuading their youth members to abandon violence.
Brohi, Pindrani and JSMM chief Shafi Burfat were or are on Pakistani authorities' "red book", a list containing the names of wanted terrorists. Burfat has been in hiding for more than 20 years.
The crackdown on dacoits is not the first of its kind. The South Punjab region, adjacent to northern Sindh, was also known as a hideout for dacoits.
The Punjab government and the military in 2016 carried out Operation Zarb-e-Ahan, cracking down on dacoit groups in various parts of its southern district of Rajanpur.
The operation forced Ghulam Rasool, alias Chotu, the ringleader of the notorious Chotu gang, to surrender along with his colleagues.
On March 12, a court in Multan District, Punjab Province, sentenced Chotu and 18 other from various gangs in South Punjab to death for their involvement in grave crimes, including the killing of police personnel in Multan in 2016.