KARACHI -- Dozens of young members of banned groups in Sindh in recent months have publicly denounced violence and declared their intention to work toward the development of Pakistan.
Youth associated with the proscribed Jeay Sindh Muttahida Mahaz (JSMM) and the Sindhudesh Liberation Army (SDLA) as well as other ethno-nationalist groups such as Jeay Sindh Qaumi Mahaz (JSQM) announced at the Sukkur Press Club on August 15 that they had quit their groups.
Law enforcement agencies have been targeting Sindh separatist groups as well as the Hafeez Pandrani group, which is affiliated with "Islamic State of Iraq and Syria" (ISIS) and operates in rural Sindh.
Pakistan's Interior Ministry banned JSMM and SDLA in 2013 for their involvement in province-wide violence. The groups have been involved in attacks on security forces, railway tracks, gas pipelines and electricity pylons; targeted killings; and other subversive activities.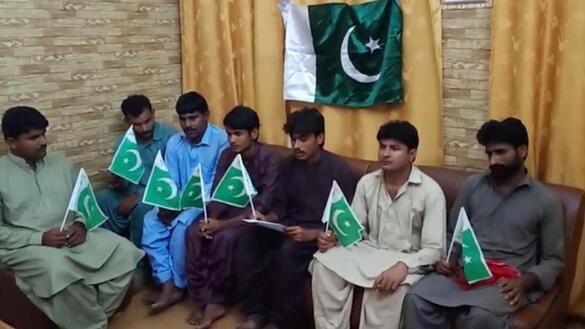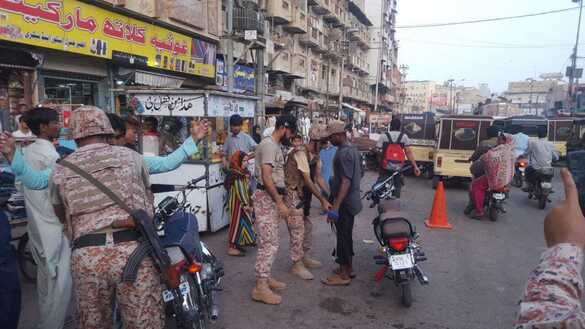 The youth said they would move away from violence and join mainstream parties.
"We have now joined hands with the government and will work for the progress and prosperity of Sindh Province and other parts of the country," said Sarfaraz Kalwar, a JSMM member.
Separatist leaders in Sindh had been using the youth for decades, while they themselves were enjoying a lavish life abroad, Kalwar said.
"I regret what I did, as I have now realised the wrong way we were going," he said.
Kehar Ansari, another prominent Sindhi ethnic leader, announced in July at a local press club in Nawab Shah District that he would abandon ethnic violence.
Sindhi ethnic parties pushed group members into a dirty war against the state just for their petty interests, said Ansari.
Ansari added he and his colleagues had decided to distance themselves from "anti-Pakistan parties" that use youth only for "negative activities".
Meanwhile, Ghulam Shabbir Mallah, a central leader of JSMM who was wanted in connection with 16 cases of terrorism and crimes, surrendered to Hyderabad police last October.
Mallah told police that he was fed up with his past subversive activities, leading him to renounce his past associations with banned ethnic groups and to surrender to police.
'Mainstreaming' and rehabilitation
Youth activists welcomed those denouncing violence and urged others associated with banned religious outfits such as Tehreek-e-Taliban Pakistan (TTP), ISIS and Lashkar-e-Jhangvi to abandon militancy.
"It is encouraging to see that Sindhi youth have realised that their violent politics was not legitimate," said Muddasir Naqvi, a Karachi-based youth activist.
"Youth who have been misled by the Taliban and other militant outfits, such as ISIS, should follow the Sindhi youth and publicly denounce militancy," Naqvi said.
Pakistani authorities have been running a number of initiatives to help deter youth from being swayed by militant outfits and to rehabilitate those who already have been misled.
The Sindh Rangers' Reclamation Centre, established in November 2016, has provided counselling and rehabilitation for teenagers who joined violent groups and were then arrested in security operations in Sindh Province.
During military operations against the TTP since 2009 in Malakand Division, Khyber Pakhtunkhwa, most of the militants captured were teenagers receiving training as future suicide bombers.
Since then, civil society organisations with co-operation from the Pakistani army have been running several de-radicalisation programmes throughout the country, including Sabaoon (Morning Light), Mashaal (Lamp), Rastoon (Returning Back), Sparlay (Spring), Nawa-e-Sahar (New Morning) and Heila (Hope).
Meanwhile, in Balochistan Province, hundreds of militants from banned Baloch separatist outfits, mainly the Balochistan Liberation Army, have surrendered since the government announced a political reconciliation programme in the province.
Under the programme, the government is not only paying compensation but also providing jobs, education and security.