GHALLANAI -- Nisar Khan Momand wearily goes to his hujra in Ekka Ghund in Mohmand District on a hot afternoon in the second week of July after paying an hours-long visit to Pandyali.
Momand, who is running for seat PK-103 in the Khyber Pakhtunkhwa (KP) Assembly as a member of the Awami National Party, has just returned from selecting a suitable venue for an upcoming election rally that is expected to be attended by his party's central leadership.
More than 2.8 million tribal residents -- about 1.7 million men and 1.1 million women -- will have the chance to exercise their right to vote on July 20. They will elect 16 members of the KP Assembly.
The election will give representation in the assembly to the former tribal areas for the first time following the 2018 merger of the former Federally Administered Tribal Areas (FATA) with the province.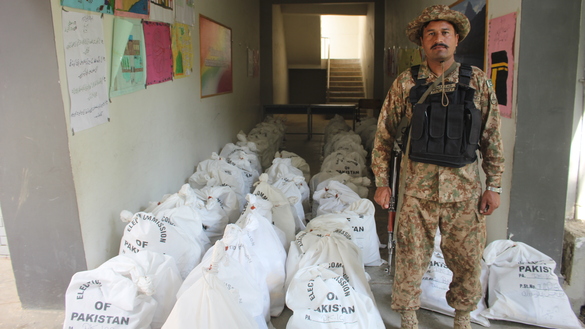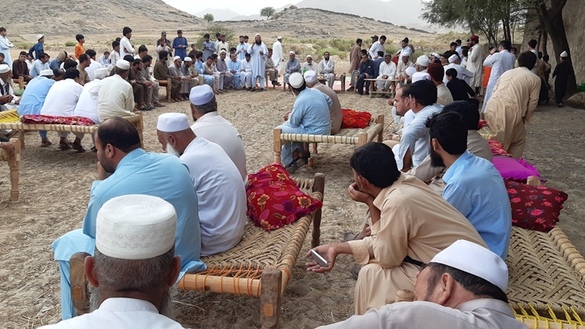 A strengthened political system in the tribal belt will not only provide an opportunity for residents to resolve problems through elected members but also fight extremism, 50-year-old Momand said.
Under the old system, members of the National Assembly from FATA elected senators, a practice that led to vote buying.
Now, members of the provincial assembly from both the tribal and settled districts of KP will jointly elect members of the Senate.
The change is a good omen for the strengthening of political norms in the tribal districts, according to Momand.
"It will go a long way in putting a permanent damper on the selling of votes in Senate elections," he said.
Preventing extremism
The Election Commission of Pakistan has allocated three each seats to the Bajaur and Khyber tribal districts; two each to the Mohmand, Kurram, North and South Waziristan districts; and one each to Orakzai District and the six Frontier Regions.
Some 285 contenders are running for the 16 seats. A total of 1,897 polling stations have been established.
No political activity was allowed in FATA until August 2011, when the Pakistani government extended the Political Parties Order, 2002 to the region, which allows the activities of political rallies and other events.
Before then, religious parties, including Jamaat-e-Islami Pakistan (JI) and Jamiat Ulema-e-Islam (Fazl) (JUI-F), developed an advantage over other political parties by using mosques and seminaries to push their political ideology.
"Only politico-religious parties could hold their public meetings under the garb of religious gatherings," said Saeed Afzal Shinwari, a Peshawar-based rights activist.
"This eventually resulted in ... extremism, which filled the vacuum created by the curb on political activities," he said.
Since then, almost every mainstream political party has organised at the tehsil and village level in the erstwhile FATA.
Political discourse plays a pivotal role in moulding public opinion, according to Shams Momand, a Peshawar-based scholar of political and tribal affairs.
"Political activities will offer an alternative option to a portion of youth still mired in militancy and those inclined toward extremist tendencies," he said.
Zahid Khan, an independent candidate contesting PK-104 in Mohmand District, agreed.
"The initiation of political activities in the tribal belt will ultimately contribute to peace and development, which will ultimately lead to curbing extremism in this region," he said.