KARACHI -- Pakistani authorities are mounting a major effort to counter a recent outbreak of human immunodeficiency virus (HIV) in Larkana District, Sindh Province.
Dozens of children from Ratodero town in Larkana District tested positive for the virus on April 24.
Public health is a sensitive matter in Pakistan, which has battled efforts by Tehreek-e-Taliban Pakistan (TTP) to assassinate polio vaccinators and undermine other international health efforts.
In response to the outbreak of HIV in Ratodero, officials and international health bodies are working together to conduct a large-scale screening of residents, especially children, and are cracking down on unqualified doctors as well as illegal blood banks and laboratories said to be involved in spreading the disease.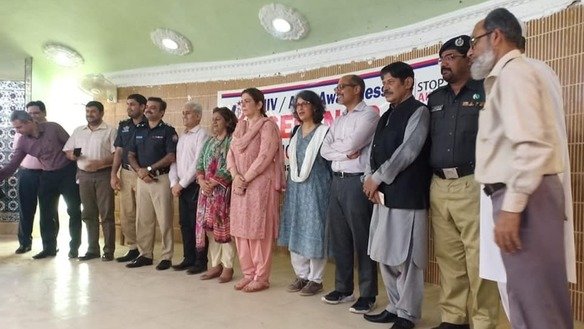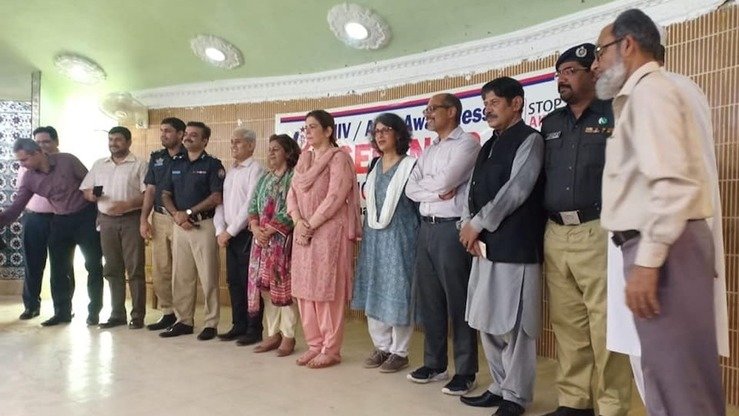 As of May 11, medics have screened more than 7,500 residents since April 25 in the town of Ratodero.
About 337 persons, including 270 children, in Ratodero and other towns of Larkana District have tested positive for HIV since April 25, Dr. Sikander Memon, an official with the Sindh AIDS Control Programme, told Pakistan Forward.
Reports of other such outbreaks in other parts of the province are false, added Memon.
Medics long considered Pakistan a country of low HIV incidence, but the virus is expanding at an alarming rate, particularly among intravenous drug users and sex workers, AFP reported.
With about 20,000 new HIV infections reported in 2017 alone, Pakistan has the second-fastest-growing HIV rate across Asia, according to the United Nations (UN).
Countering practices of unqualified doctors
The reuse of syringes by unqualified doctors is the main cause behind the recent wave of infections in Larkana District, say officials.
Police on May 3 arrested a local pediatrician for his alleged use of contaminated needles on patients.
Authorities are acting against unqualified doctors, illegal blood banks and laboratories, said Larkana commissioner Saleem Raza Khuhro.
As part of the crackdown, police have arrested at least 17 unqualified doctors and shuttered more than 70 clinics in Larkana.
The Sindh Assembly in January 2011 unanimously passed a bill declaring the reuse and sale of disposable syringes in the province a non-bailable offense punishable up to two years in prison.
Still, implementation of the law is lacking, especially in the province's impoverished rural areas, say observers.
"The reuse of single-use disposable syringes is very common in urban informal settlements and rural parts of Pakistan," said Zahid Farooq, an official at the Urban Resource Centre, a Karachi-based independent civil rights organisation.
A medic "can use a syringe multiple times on several patients before throwing it away when the needle becomes blunt and patients complain of extraordinary pain", Farooq told Pakistan Forward.
AIDS control
The Sindh government has released Rs. 34 million ($230,000) in emergency funds for its Sindh AIDS Control Programme to tackle the issue.
The National AIDS Control Programme, a central governmental body, is also helping provincial authorities by supplying about 3,000 HIV testing kits.
The provincial government has been tackling the situation on an emergency basis, adding that the media should encourage locals to seek medical advice, Faryal Talpur, a member of parliament elected from the area, told Pakistan Forward.
The provincial government has tasked female health workers with raising awareness among families about HIV and treatment, according to Talpur.
Police and civil society groups have also organised HIV awareness sessions for residents, she said.
Meanwhile, the UN is working closely with the federal and provincial governments in Pakistan.
"We stand ready to support the government in strengthening the health system in Pakistan to cope with and prevent such tragedies from happening again," Neil Buhne, UN resident co-ordinator and humanitarian co-ordinator in Pakistan, said in a statement.