KHAR, Bajaur District -- Successful military operations in the tribal districts have paved the way for improved health services, enabling the local chapter of the National AIDS Control Programme to provide testing and raise awareness without fear of militant retaliation.
Before the security improvements, medics were unable to work freely for such campaigns, as militants refused to let them into tribal districts.
"There was a strong association between HIV/AIDS and militancy since in the past, residents were unable to travel for proper medical care out of fear of militants," a local health department officials said on condition of anonymity.
Many medics were not willing to serve in areas controlled by the militants, and likewise, diagnostic facilities were not available, the official said.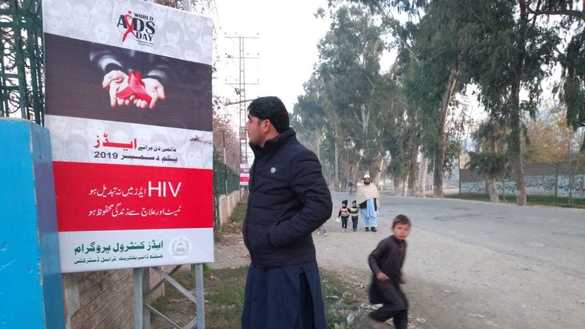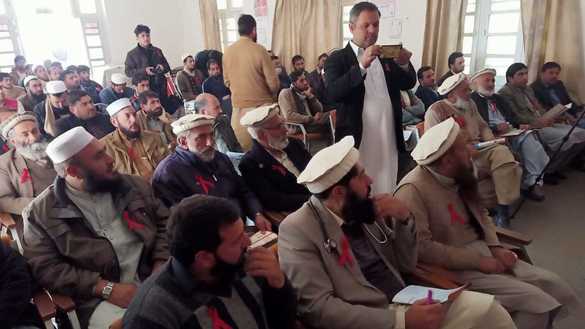 Awareness sessions and campaigns were not possible, and several outbreaks of HIV/AIDS occurred.
"Lack of health education was another factor as [uninformed] safe sex discussions and unsafe clinical practices by unqualified healthcare providers fuelled the problem and thus increased and spread the infection," he said.
"Lack of screening in the community was another contributing factor," he said, explaining that many locals mistakenly attribute HIV to adultery.
Out of shame and fear of militants, HIV carriers concealed their status, he said.
Raising awareness
Raising awareness is the key to tackling the spread of HIV/AIDS, local health officials say.
"The main purpose of our activities in the newly merged tribal districts is to raise awareness about AIDS as the majority of residents are not informed and feel shame about taking a screening test," Nadir Khan, focal person for the AIDS Control Programme in the tribal districts, said during an awareness seminar in Bajaur on December 7.
"Three years ago, locals were not willing to take screening tests, so we were testing for it in the name of hepatitis screening," he said.
"But now the situation is changed, and they are coming for screening tests as they are aware that [HIV] is not only because of adultery."
"We have arranged activities in all tribal districts to create awareness among the masses, and soon we will arrange more activities," Khan said. "We organise 10 day-screening camps annually in all tribal districts."
"Precautionary measures should be adopted to prevent the disease from spreading," said Bajaur District Health Officer Dr. Khalil ur Rehman during the seminar.
Such measures "include using safe sexual practices, avoiding reuse of syringes, using properly tested blood for blood transfusions, and using sterilised medical supplies", he said.
Treating patients locally
Among the tribal districts of Khyber Pakhtunkhwa, North Waziristan has the most registered AIDS patients, officials revealed during the seminar.
Some 738 AIDS patients are registered in the tribal districts, Khan said at the District Headquarters Hospital Khar Bajaur.
"Of these, 190 are in North Waziristan, 148 in Kurram, 130 in Khyber, 113 in South Waziristan, 62 in Mohmand, 61 in Bajaur and 34 in the Orakzai tribal district," he said.
"Three centres have been established in the tribal districts to facilitate patients," he added. The centres are in South Waziristan, Bajaur and Kurram districts.
Before the establishment of the treatment centres in the tribal districts, local patients had to travel to Peshawar, he said.
This situation created many problems for patients, but now they can access treatment in their own districts, Khan said, adding that treatment centres in other tribal districts will open soon.
"We have trained 14 doctors and other relevant staff in tribal districts for the prevention of AIDS," he said.