ISLAMABAD -- The World Health Organisation (WHO) is urging more to be done to treat an outbreak of human immunodeficiency virus (HIV) in Larkana District, Sindh Province.
Dozens of children from Rotadero town in Larkana District tested positive for the virus on April 24.
After the Pakistani government requested that WHO investigate the outbreak, a team of seven technical experts, led by Dr. Mahipala Palitha, arrived in Ratodero on May 29 and declared the outbreak a "Grade 2 emergency," which requires a moderate international WHO response.
In its preliminary report released June 3, WHO said 26,713 people were screened for HIV. A final report is set to be released on June 14.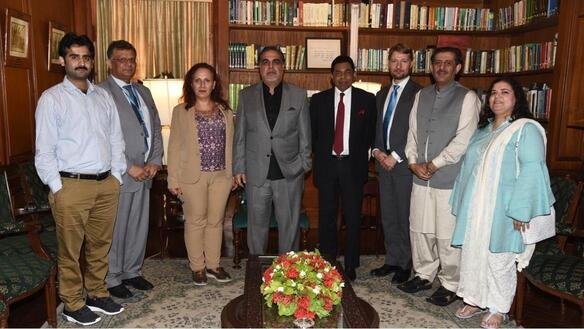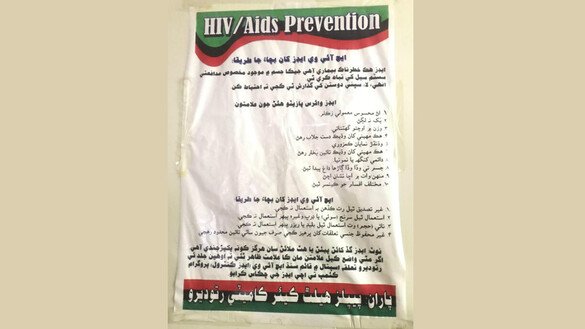 Some 751 tested positive, including 604 children.
Only 324 who tested positive have received antiretroviral treatment, according to the report. Medication is needed for the remaining children.
"The outbreak among children is a major incident of its nature and cannot be ignored by the world in general. We are working closely with the government to cope with the situation," said Dr. Oliver Morgan, a senior member of the team.
"We have urged the health authorities to introduce systematic screening of HIV in the affected areas, conduct awareness and health-education sessions in communities about HIV/AIDs targeting at risk groups," he said.
An amount of $1.5 million (Rs. 228 million) is needed to deal with the health emergency, while only $200,000 (Rs. 30 million) has been made available, he added.
The report cited as possible cause of the outbreak the unsafe, reuse of syringes; mother-to-child transmission; improper disposal and reuse of hospital waste; tattooing using unsafe needles; circumcision in males using unsafe blades; and ear and nose piercings using infected needles.
It highlighted the urgent need for more medicine, diagnostic kits, training and support for health workers and stronger prevention and control at health facilities.
Government action
About 150,000 adults and children are believed to be living with HIV in Pakistan, according UNAIDS.
Public health is a sensitive matter in Pakistan, which has battled efforts by Tehreek-e-Taliban Pakistan (TTP) to assassinate polio vaccinators and undermine other international health efforts.
Dr. Joumana Hermes, an HIV expert and part of the WHO team, said it is especially concerning that so many infections had been recorded in a span of less than two months.
"We are working in collaboration with many organisations to stem the tide of the disease as soon as possible," she said.
Sindh Governor Imran Ismail, who met the WHO team on May 30, said in a statement the government is committed to combating the disease and would extend all necessary assistance to the team and implement its recommendations.
Sindh Health Minister Dr. Azra Pechuho said that officials have established four hospitals for the HIV treatment and several screening camps in close collaboration with WHO.
The Pakistan Medical Association (PMA) blamed the outbreak on the reuse of syringes at the clinics by illegal medical practitioners.
"We have to take caution against fake doctors and ensure that sterile needles are used," PMA Secretary Dr. Qaisar Sajjad said.
Blood banks, dental clinics and laboratories should be checked to halt the use of contaminated equipment and syringes, he said.
The government should focus on the screening of vulnerable people to ascertain the exact number of patients, Sajjad said.
"If we fail to pay heed to the issue, it could snowball into a major public health issue," he said.
Vulnerable poor
Most of those infected people were poor residents who were in the habit of getting injections at clinics for quick relief, said Muhammad Akram, a Karachi-based physician who has been working with the WHO team in the area.
"Every patient wants injections, and illegal medical practitioners used the same syringe for several patients which transmitted infection," he said.
Hundreds are also suffering from hepatitis, Akram noted. "But presently, we are preoccupied with the HIV patients to prevent its spread to the general population."
Naseer Ahmed, a farmer in Rotadero, told the media that his three-year-old son had died in March of an undiagnosed disease.
"On April 28, my two daughters tested positive for HIV. Both had history of injections at the private clinics," he said.
Ahmed said that many people visit clinics that cost just $2 (Rs. 300) for treatment.