ISLAMABAD -- China's refusal at the United Nations (UN) Security Council to designate a Pakistani militant as a terrorist is hampering counter-terrorism efforts in South Asia and diplomatic relations between India and Pakistan, say Pakistani analysts.
China March 13 put on hold a request by the United Kingdom, France and the United States to add Masood Azhar, leader of Jaish-e-Muhammad (JeM), to the UN terror blacklist, AFP reported.
JeM claimed responsibility for a suicide attack in Indian-administered Kashmir on February 14 that killed 40 Indian security personnel, which sparked weeks of tensions between India and Pakistan.
The United States last Wednesday (March 27) circulated a draft resolution to the Security Council that would blacklist Azhar, setting up a potential clash with China over the move.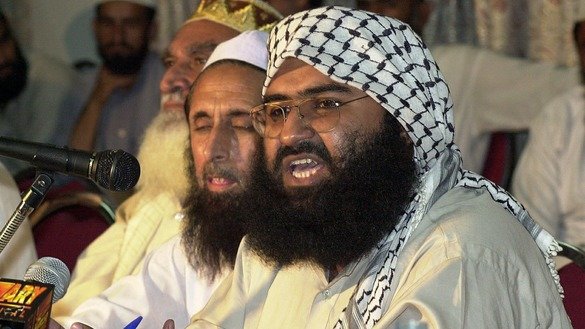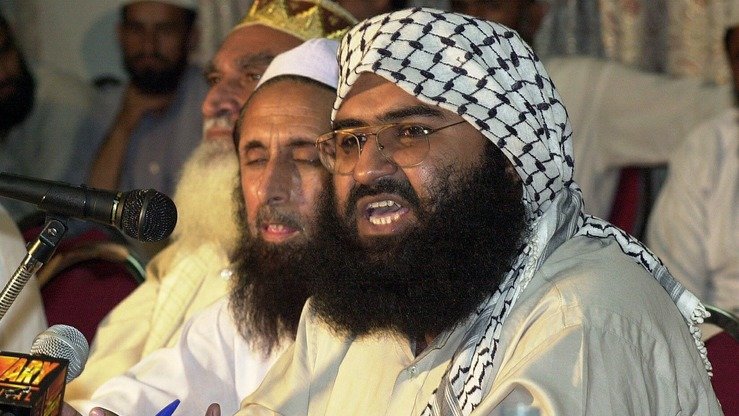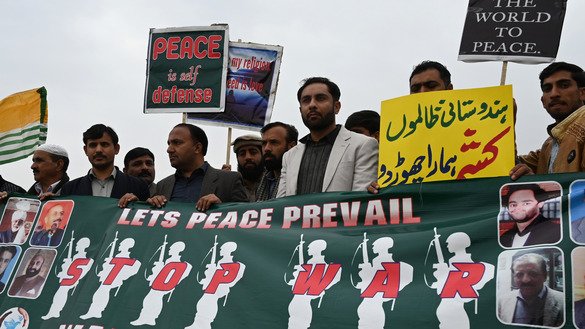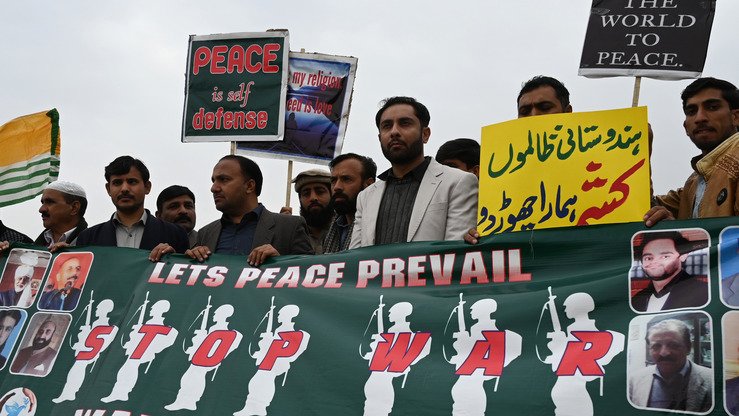 The draft resolution obtained by AFP condemns the suicide bombing and adds Azhar to the UN al-Qaeda and "Islamic State of Iraq and Syria" (ISIS) sanctions blacklist.
The blacklist would subject Azhar to a global travel ban, an assets freeze and an arms embargo.
It remained unclear when a vote would be held on the draft resolution, which could face a veto from China, one of the five permanent council members.
China has blocked three previous attempts to blacklist the JeM leader at the committee on sanctions against al-Qaeda- and ISIS-linked groups. The UN added JeM itself to the terror list in 2001.
'Shameful hypocrisy'
The move to blacklist Azhar has significant international backing.
The proposal was initiated by France, the United Kingdom and the United States and co-sponsored by countries including Germany, Poland, Belgium, Italy, Bangladesh, the Maldives, Bhutan, Equatorial Guinea, Japan and Australia, noted an article from The Diplomat.
Some 48 countries, including all five permanent members of the Security Council, including China, issued statements condemning the attack in Kashmir, and many urged Pakistan to crack down on JeM.
US Secretary of State Mike Pompeo Wednesday denounced China's "shameful hypocrisy" over its treatment of Muslims as he met a former prisoner and relatives who recounted abuses occurring during Beijing's widespread detention of its Uighur minority.
"The world cannot afford China's shameful hypocrisy toward Muslims," Pompeo tweeted.
"On one hand, China abuses more than a million Muslims at home, but on the other it protects violent Islamic terrorist groups from sanctions at the UN," he continued on Twitter, referring to the blacklisting of Azhar.
In a statement, the Indian Foreign Ministry said it "was disappointed by the outcome", referring to China's hold.
The ministry added it would continue to pursue all avenues to make sure "terrorist leaders who are involved in heinous attacks on our citizens are brought to justice."
A cat's paw
Although China said it needed more time to examine the sanctions request targeting Azhar, many analysts say that China is using Pakistan for its own interests and to disturb peace in the region.
"China has been using Pakistan as a cat's paw to provoke instability in India and keep India weak," said Ajai Sahni, director of the New Delhi-based South Asia Terrorism Portal website.
"Both countries have been facing threats of transnational terrorism on their soil, and Beijing's recent actions have obstructed international efforts against such terror groups in the region," said Raees Ahmed, a Karachi-based security analyst.
Because of the move, China risks coming under severe global pressure and becoming isolated, he told Pakistan Forward.
China's actions will give a fresh lease on life to the JeM and its chief, warn other observers.
"This careless approach towards terrorism exhibited by China on the global stage is wrong for so many reasons," said a Pakistani security official on the condition of anonymity because he lacks authorisation to speak to the media.
"JeM is itself a security threat to Pakistan as a large number of the proscribed Tehreek-e-Taliban Pakistan's commanders and members, such as Asmatullah Muawiya and Adnan Rasheed, were JeM members," he told Pakistan Forward.
JeM: a terror outfit
Even in Pakistan, the government has been cracking down on the JeM and Jamaat-ud-Dawa (JuD) for their alleged involvement in subversive activities.
Azhar formed JeM in 2000 after he was released from Indian custody in 1999 in exchange for hostages taken on Indian Airlines Flight 814.
The group has since been linked to a string of violent attacks in India, especially in Indian-administered Kashmir, and Afghanistan.
JeM has close connections with al-Qaeda and the Afghan Taliban, according to the Security Council. Osama bin Laden, the deceased former leader of al-Qaeda, is believed to have provided funds to the group, and it has actively supported the Afghan Taliban since 2001.
The Pakistani government outlawed JeM and named it a terrorist organisation in 2002. The group tried twice, unsuccessfully, to assassinate then-Pakistani President Pervez Musharraf in 2003.
Since early March, Pakistani authorities have pursued a major crackdown on banned groups, including JeM, throughout the country, seizing their assets and arresting activists.
Azhar's son and brother are among dozens of JeM members now in preventive custody.
The government has also taken control of a number of madrassas associated with the JeM and its splinter group, Tehreek-e-Ghalba Islam.