KARACHI -- A bomb ripped through a crowded Sufi shrine in Pakistan Thursday (February 16), killing dozens of people and wounding many more, officials said, the deadliest in a series of attacks to strike the country this week.
The "Islamic State of Iraq and the Levant" (ISIL) through its media channel Amaq claimed responsibility for the attack.
The death toll varied among sources. Some put the number at 35 and others as high as 60.
"We fear that casualties might increase," senior local government official Munawar Ali Mahesar said, adding the emergency services were trying to rescue the wounded.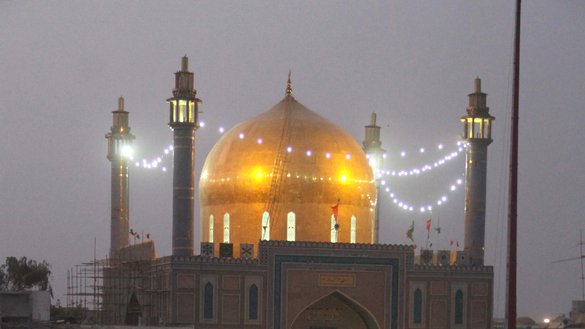 The bombing struck the shrine in the town of Sehwan in Sindh province, some 200 kms northeast of the provincial capital Karachi.
A police source said that a suicide bomber had entered the shrine and blown himself up among the devotees, adding the shrine was crowded on a Thursday, considered a sacred day for prayers.
The explosion took place in the dhamaal (Sufi music and dance) area after evening prayers, Dawn News reported.
Jamatul Ahrar, a faction of the Pakistani Taliban, has claimed several attacks this week, including a Taliban suicide bombing in Lahore which killed 13 people and wounded dozens more.
Four suicide bombers struck northwest Pakistan on Wednesday, killing six people and unnerving civilians further.
Pakistan has seen a dramatic improvement in security since its deadliest-ever extremist attack -- a Pakistani Taliban assault on a school in Peshawar in 2014 which left more than 150 people dead, mostly children, and prompted a government and military crackdown.
The army intensified a long-awaited operation in the semi-autonomous tribal areas, where militants had previously operated with impunity, and the government launched a vaunted National Action Plan against extremism.
Emboldened Pakistanis are once again attending public gatherings, and a sense of optimism is palpable after more than a decade of militant attacks.