Two years after the death of a powerful Iranian commander, Tehran is still making threats and destabilising the region.
Immediately following the US strike that killed Islamic Revolutionary Guard Corps Quds Force (IRGC-QF) commander Qassem Soleimani in Baghdad on January 3, 2020, Iranian leaders called for vengeance.
Iranian supreme leader Ali Khamenei and then-President Hassan Rouhani warned of "severe revenge".
Other Iranian officials voiced threats against the United States, but the deadliest Iranian response slaughtered innocent civilians from around the world -- all 176 passengers and crew of Ukraine International Airlines Flight 752, which the Iranian military shot down January 8, 2020, as it was taking off from Tehran.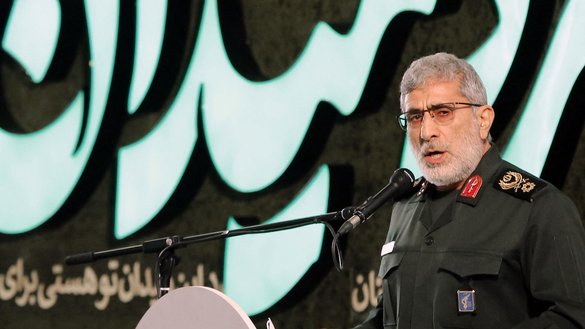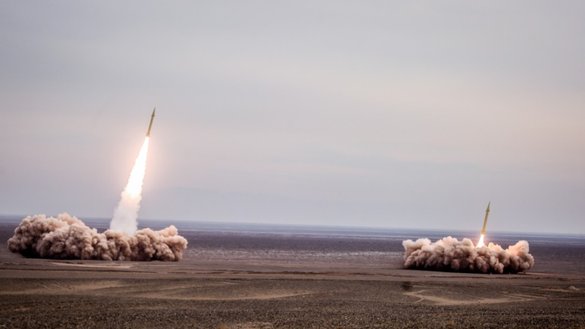 Days later, Rouhani called the destruction of the airliner with two missiles a "catastrophic mistake".
Still, the Iranian regime's belligerence toward its neighbours continues unabated.
In July and August, respectively, the Iranian regime launched a fatal drone attack on the MT Mercer Street, an oil tanker, and hijacked the Asphalt Princess, an asphalt and bitumen tanker. The first attack took place off the port of Fujairah; the second in the Gulf of Oman.
Such aggression against shipping near Iran endangers all of worldwide commerce, since the Strait of Hormuz is crucial to global energy supplies. About a third of the world's seaborne oil passes through it every day.
Measures taken by the United States and its allies include policing the Strait of Hormuz and preparing for emergencies in the Arabian Sea.
Iranian missiles
Preoccupied with its nuclear programme, which could benefit from missiles to deliver warheads, the Iranian regime has been spending precious funds on those plans even as its people sink deeper into poverty.
In January 2021, the regime, maintaining stringent secrecy, unveiled a missile base somewhere in the Gulf, part of its multi-decade focus on missiles and nuclear technology. No journalists or members of the public were allowed to attend the closed ceremony.
The IRGC missile base houses "one of multiple sets of storage equipment for the IRGC Navy's strategic missiles", Sepah News, the IRGC's media outlet, quoted IRGC Commander Hossein Salami as saying on January 8, 2021.
In addition, a rarely discussed IRGC missile base 35km west of Khorramabad operates under equally tight secrecy.
The Imam Ali Missile Base is one of two Iranian silo missile bases, with underground silos that appear large enough to hold Shahab-3 medium-range ballistic missiles, which have a range of about 1,300km.
However, the US military has capabilities that reduce the potential danger to US personnel if it receives orders to strike distant bases.
If fired from nearby countries like Iraq and Kuwait, the US Army's Army Tactical Missile Systems (ATACMS) can reach Iranian territory.
Deployment of US forces in the region around Basra in southern Iraq with mobile ATACMS would place them well within striking distance of Khorramabad.
Causing regional chaos, ignoring domestic problems
In the two years since Soleimani died, the Iranian regime and its proxies have not stopped fomenting trouble in the region. The costly foreign adventures continue even as poverty grinds down the Iranian population.
Iranian-backed parties have disputed their devastating defeats in Iraqi elections last November and blocked the political and economic reforms that Lebanon desperately needs.
Iranian-backed Houthis wage war in Yemen even as the country's humanitarian catastrophe worsens.
Meanwhile, Iran persists in waging a losing struggle with Russia for influence in Syria and control of that country's natural resources, with both allies of Bashar al-Assad indifferent to the Syrian people's suffering.
But while the Iranian regime has been able to inflict misery and devastation on weaker countries, the picture is hardly rosy in Tehran, either for ordinary Iranians or their leaders.
The regime insists on funding foreign proxies, the IRGC and the regular military, sapping the economy. Approximately half of Iranians are experiencing "absolute poverty", defined as an income equivalent to approximately $266 per month.
Some 60% of Iranians are living under the poverty line, according to Iran's Statistical Centre.
All this has happened as Brig. Gen. Esmail Qaani proves a poor replacement for Soleimani. Now in charge of the IRGC-QF for two years, Qaani, who speaks no Arabic, has been unable to rally Middle Eastern proxies the way Soleimani did.
The most obvious indicator, among many, of Qaani's failings is "the loosening of Iran's grip on its traditional allies in Iraq", Iraqi military expert Hatem al-Falahi told Al-Mashareq in November.
During secret visits to Baghdad, Qaani has been unable to exercise authority over the militias, which have begun to "not show absolute obedience" to orders and quibble over details, especially when they affect their interests, said al-Falahi.
Two years after Soleimani's death, the Iranian regime, as if operating on reflex, rains death and disaster on the region. Yet nobody can point to advancement of its strategic interests during the same period.