The US military Monday (June 17) released new photos it says incriminate the Iranian regime in an attack last week on tanker ships near the Strait of Hormuz.
"Iran is responsible for the attack based on video evidence and the resources and proficiency needed to quickly remove the unexploded limpet mine," the military said in a statement accompanying the imagery.
One of the photos released Monday shows what the US military described as "the remnants of the magnetic attachment device of (an) unexploded limpet mine," while others picture the mine's alleged location on the ship hull.
Additional images depict damage from what the United States says was a limpet mine that did explode on the same ship, and others are said to show the Iranians removing the unexploded mine and the patrol boat they used.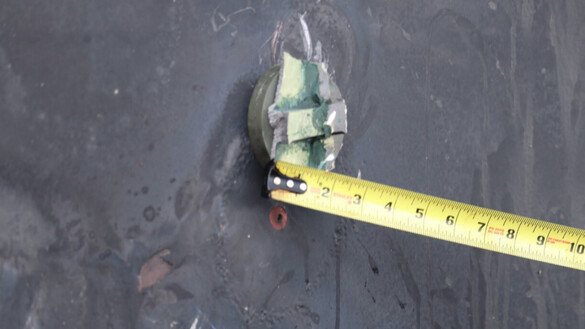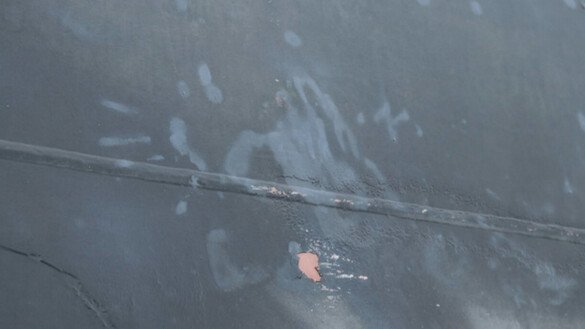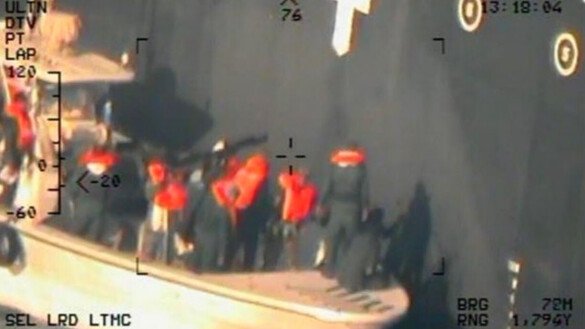 The US military released a black and white video last week that it said showed the Iranians removing the mine.
The crew of the Japanese-owned M/T Kokuka Courageous reported that they saw a "flying object" before a second blast on board, the head of the shipping company said June 14.
1,000 more troops deploy to Middle East
The United States also said Monday it has approved the deployment of 1,000 additional troops to the Middle East.
Acting Defence Secretary Patrick Shanahan said in a statement that the troops were being sent "for defensive purposes to address air, naval, and ground-based threats in the Middle East".
"The recent Iranian attacks validate the reliable, credible intelligence we have received on hostile behaviour by Iranian forces and their proxy groups that threaten United States personnel and interests across the region," Shanahan said.
The United States in April designated Iran's Islamic Revolutionary Guard Corps (IRGC) as a terrorist organisation following decades of hostile acts worldwide by the group.
Countdown begins
In addition to the tensions surrounding the tanker attack, the Iranian regime Monday set a 10-day countdown for world powers to fulfil their commitments under a nuclear deal, vowing otherwise to surpass its uranium stockpile limit.
The United States responded by urging the international community not to give in to Iranian "nuclear extortion".
UN Secretary-General António Guterres urged Iran to continue to abide by the 2015 nuclear deal and for all parties to refrain from steps that could escalate tensions in the Middle East.
"Today the countdown to pass the 300kg reserve of enriched uranium has started, and in 10 days' time... we will pass this limit," said Iranian Atomic Energy Organisation spokesman Behrouz Kamalvandi.