TANK -- Students and faculty visiting South Waziristan from nearby Tank District were pleasantly surprised to find sprawling markets, well-equipped schools and colleges and model villages in an area once considered to be a militant hotbed.
The June trip was part of the Youth Engagement Programme, Frontier Corps (South), which is aimed at showcasing the transformation of the war-torn area to peaceful development.
Amir Nawaz, an assistant professor at Gomal University Tank Campus, led the group of students through Wana, the district headquarters of South Waziristan.
"Many of the youngsters return with a different and changed perception after visiting," he told Pakistan Forward in August. "The much publicised nerve centre of the militants is now a peaceful place worth seeing for its scenery."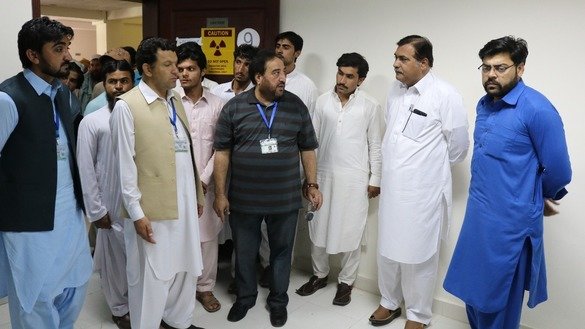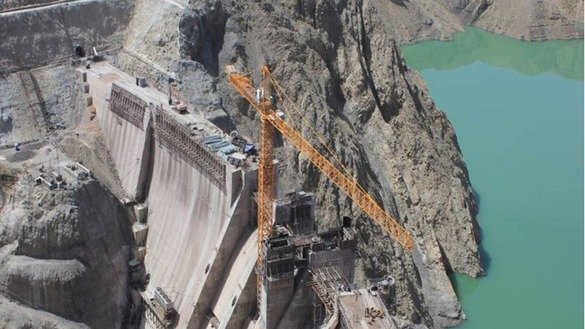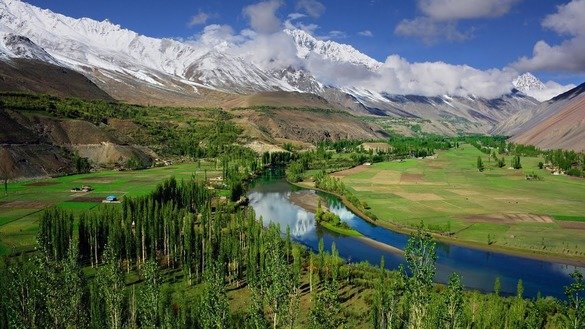 The visitors were shown around the Wana Agriculture Park, Cadet College Wana, the Gomal Zam Dam, Sholam Model Hospital and Army Public School Chagmalai.
"Much to my surprise -- as I was told there would be guns and bombs all around -- it was so beautiful as I met some of the brilliant tribal students who were walking to their schools in Wana," Nawaz said.
"The [Gomal Zam Dam], beautiful mountains and scenic sights are the best and could be developed into ... tourist attractions, while the road infrastructure here could not be worse than that of Islamabad or Lahore," he said.
"It is the true face of Waziristan after the defeat of militancy. It is not ... the land of terrorists," he said.
"The people across Pakistan must visit the tribal areas; they're beautiful and worth seeing," he said.
Beginning of a new era
The recent merger of the former Federally Administered Tribal Areas (FATA) with Khyber Pakhtunkhwa (KP) has been generally welcomed by Pakistanis throughout the country because it has given those living in tribal areas equal rights.
The merger also has allowed Pakistanis from settled areas to interact with those from the tribal region.
"I really felt the change," Subhan Ahmed, a computer science student at Gomal University Tank Campus, told Pakistan Forward. "Once, the only stories coming from Waziristan were of bombs, guns, blasts, kidnappings and killings, but not any more. Peace, education and development are in the offing."
"I felt no fear and saw nothing disturbing," he said.
Waziristan has almost everything that the rest of Pakistan has, so it is time to discard the bad reputation of the tribal belt, Ahmed said.
Technology and electricity are still needed in the area, though, he said, adding that once the area is linked to the outside world, nothing can stop the tribes from excelling in every field.
Such visits are "a great opportunity for youngsters from all over Pakistan to interact with tribal youth, and it represents the beginning of a new era where the different cultures interact and know about each other", said Ihsanullah Danish, the director of Gomal University Tank Campus.
"The development here speaks to the efforts to bring the tribal belt on par with the rest of Pakistan," he told Pakistan Forward.
Choosing a pen over an assault rifle
Tribal members of South Waziristan also welcome such visits and are optimistic that interaction between their children and youth from outside the tribal areas will bring a positive change.
"It is good to see students and professors visiting our land," Razaq Mehsud, a shopkeeper at Wana Bazaar, told Pakistan Forward. "This interaction gives a message of hope to our children that education can make them more responsible and better citizens."
"I hope such interactions will steer them away from extremist tendencies and war and make them peaceful citizens," he said.
The visit by the students is a good omen, said Rehman Mehsud, a businessman from South Waziristan.
"It is better to have a pen in hand than an assault rifle, and I would say our children will learn more when they interact with university students from across Pakistan," he told Pakistan Forward.
Allowing tribal youth to tour schools and colleges in settled areas would be even more effective in that regard, he said, adding that with the merger of FATA and KP, no legal hurdles exist to prevent such visits.