PARACHINAR -- A project aimed at bringing high-speed internet to Kurram District, Khyber Pakhtunkhwa (KP), is moving forward and could be providing service as early as the end of summer.
The Universal Service Fund (USF), which falls under the Ministry of Information Technology and Telecommunication, on April 21 awarded a contract to Jazz Communication to develop broadband in the district.
The USF on May 20 received security clearance from the army, which controls most of the area.
"The project has special significance for us, and in due time over 440,000 residents will have access to the country's fastest mobile broadband," said Federal IT and Telecommunication Ministry Secretary Shoaib Ahmad Siddiqui.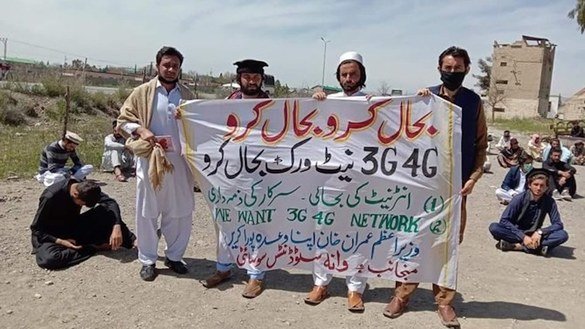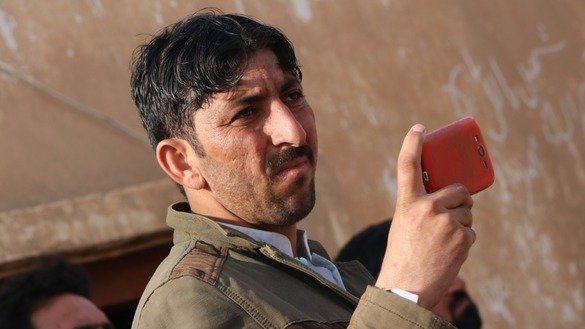 "We will be adopting an aggressive approach through future projects to provide high-speed broadband in unserved areas," he said.
"We are engaged in work, and hopefully the facility will be in place by the end of August," Siddiqui said. "There have been some delays, but the project has started, and the public will soon get services."
The high-speed internet will keep the public informed amid the coronavirus lockdown, he added.
An Rs. 92 million ($570,000) contract for developing broadband in Kurram District has been awarded and work is in progress, said Ajmal Wazir, a spokesman for the KP government.
"It will be extended to other districts later on," he said.
High-speed internet should have become available in the former tribal districts long ago, but terrorism has been an obstacle, he added.
The broadband coverage will begin operating in 224 villages in Kurram District, covering an area of about 2,980 sq. km, and eventually will reach the entire district and other tribal districts, Wazir said.
Access to information
Internet service in the tribal belt now is very slow and available only to those with landlines, said Jawad Hussain, a resident of Parachinar, Kurram District.
Internet access will keep youth engaged and encourage them to stay away from terrorism and criminal activities, while enabling them to attend online lessons during the coronavirus lockdown, said Hussain, a college student.
"Most colleges and universities have started online classes during the pandemic, but we cannot avail ourselves of these opportunities because of the absence of suitable internet. We are waiting anxiously," he said.
The lack of usable internet was worrisome for the future of area youth, said Muhammad Akram, a teacher from Kurram District.
Internet access "will keep us informed about the latest situations in the world and at the same time will keep our youngsters in useful activities", he said.
Faster internet will enable residents to have access to national and international information regarding the COVID-19 pandemic and other public health issues, he added.
"Broadband connectivity plays an optimum role in dealing with this crisis as well as keeping youth from falling into the hands of militants," Akram said.
"With the launch of 3G/4G services, the public will be able to use the internet on its mobile phones. As schools and colleges are closed because of the pandemic, the students can take online classes and get other information they need," said Zulfiqar Ali, a Peshawar-based journalist focusing on the tribal areas.
Broadband has been a long-standing demand of residents, he said.
It will prove useful in keeping students engaged in productive activities and keep them away from terrorist recruiters, Ali said. In the past, terrorists have used youngsters as suicide bombers because they had no positive work to do.
Internet cafes
Meanwhile, in South Waziristan, the district administration and the Frontier Corps have set up internet cafes to enable students to attend online classes and surf the web.
Such facilities became available for the first time on April 18, The News reported.
The coronavirus lockdown affected students as universities closed throughout the country, Ghulam Abdul Qadir, a resident of the Chagmalai area in South Waziristan, told the newspaper.
"It is good now that, while sitting in the Waziristan region, we are able to do our studies online, for which we are thankful to the government," said Abdul Qadir, a student at the University of Punjab.
The government should provide more educational opportunities to inhabitants of the tribal districts to sustain peace, said Peshawar-based senior security analyst Brig. (ret.) Mehmood Shah.
"The people have suffered two decades of terrorism, and now it's the right time to introduce faster communications to develop the area and make sure that terrorists don't stage a comeback. There is a history of massive sacrifices rendered by civilians and security forces to end violence," he said.
"We need an aggressive strategy to spread education so that terrorists can't lure the public toward terrorism," he added.