GIHAL ZER, Pakistan -- Mohammad Fadhl Akram and his wife, Saghran Bibi -- both Pakistani citizens -- are safe now, but the memories of the violence they fled after a lifetime in Syria still haunt them.
The couple were the first civilians to be evacuated from Eastern Ghouta, a rebel enclave outside Damascus that has taken a relentless pounding by Russia and forces loyal to Syrian President Bashar al-Assad.
"We did not know who was killing us and who wasn't," said Akram, now in Pakistan. "The one thing we knew was that they were destroying our city."
Initially the violence that has engulfed his adopted country since 2011 did not worry Akram, who arrived in Syria in 1974.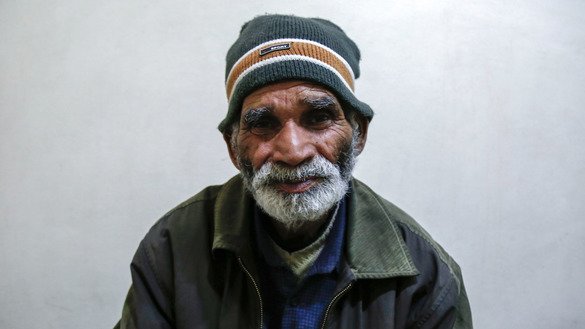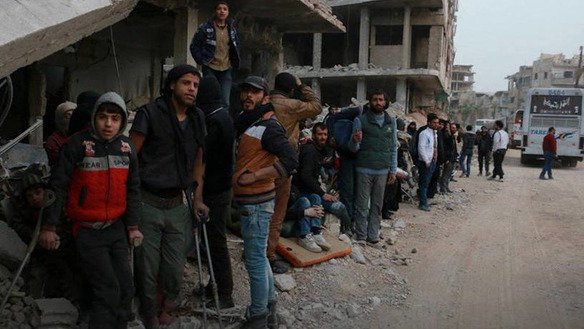 Then foreign militants came. Two of his sons enlisted in an armed group, while a third was killed in street violence in 2013.
In 2015, Akram and his family tried to flee. "The armed groups shot at us first, then the government forces did; we could not get out," he said.
Prisoners of the enclave, they found themselves witnessing the progressive annihilation of its population; corpses became commonplace as rockets rained down.
Russian and Syrian forces turned their full fury on the enclave February 18, violating a month-long cease-fire unanimously adopted by the United Nations (UN) Security Council earlier that month.
More than 1,600 civilians have since died, and 107,000 others have fled.
The international community has accused Russia of complicity in atrocities committed by the Syrian regime, including accusations by the UN that both are orchestrating an "apocalypse".
A harrowing escape
For Akram and Bibi, the increasing desperation of the five-year siege -- and the children and grandchildren they were forced to leave behind -- will forever haunt them.
The terrifying final month of Syrian government bombardment at first brought Bibi a kind of acceptance of the inevitability of death, and she felt stronger.
But Akram began to deteriorate. "He ... stopped eating, and even drinking water," she said.
By chance they met a journalist, who warned the Pakistani embassy in Damascus of their plight. On March 1, Akram and Bibi became the first residents of Ghouta to be evacuated.
Bibi described their fearful journey out, passing through four checkpoints as planes roared overhead, dropping bombs on the home they had left behind. "I thought we would not get out alive," Bibi said.
She was so weak that by the third checkpoint she could no longer stand and had to receive oxygen in an ambulance. "It was so terrifying; we were hungry and thirsty; we had no strength. I could not walk... we had no hope in ourselves."
At the embassy, officials tried to feed them, cooking Pakistani staples to strengthen their malnourished bodies. Although initially they could not eat, their strength slowly returned.
But the grief was setting in. "I was so sad," Akram sobs. "I left behind 40 years of work, my house, my grandchildren running between my legs."
Silence from Syria
Weeks later and thousands of kilometres away in Pakistan, the couple have not yet adjusted. Motorbikes sound like planes, slamming doors like bombs.
Bibi, still weak, closes her eyes, her face tense as her husband recounts their experiences.
"They are destroyed from within," said their nephew Mohammad Irfan, who has taken them in.
The decision to leave their family was agonising and made only after the children begged them to go. "They said, 'For God's sake, you leave. We will come later,'" Bibi said.
Three days before he spoke to AFP, Akram was able to call one of his sons in Syria.
"His son told him: 'We are in the worst of situations, and soon we will not be able to talk to you anymore,'" Irfan said.
Since then, there has been silence from Syria.