PESHAWAR -- Pakistani forces taking part in the ongoing counter-terrorism Operation Radd-ul-Fasaad have cleared a militant hideout and arms depot in Khyber Agency of the Federally Administered Tribal Areas (FATA), Inter Services Public Relations (ISPR) announced Thursday (December 7).
Troops discovered "four caves, three compounds and an abandoned improvised explosive device (IED)-making factory" during a search operation in the Nagrosa Alged area near Sheikhan village, according to the ISPR statement.
Security personnel also recovered a cache of weapons and ammunition, IEDs, grenades, explosives and accessories used in making IEDs.
Clearing a terrorist stronghold
"It's a huge success for the security forces that they busted the networks of caves and compounds and seized the explosives and weapons," Ali Khan Shinwari, a Dunya News correspondent in Khyber Agency, told Pakistan Forward.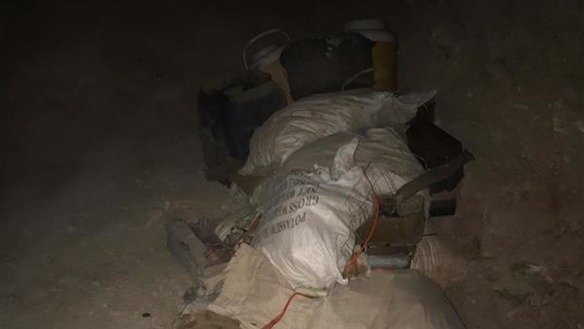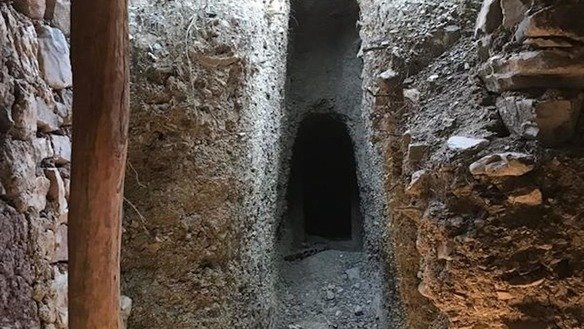 Nargosa has been a stronghold of Tehreek-e-Taliban Pakistan (TTP) and Lashkar-e-Islam militants, the latter led by Mangal Bagh, and was a base for carrying out terrorist activities, he said.
"Terrorists used the caves and compounds to escape heavy bombings, air strikes and missile strikes and to hold kidnapped civilians and security personnel whom they tortured," he said.
"The search operation is a major success in fighting terrorism and in restoring public confidence," Shinwari said.
'A great achievement'
Alhaj Shah Jee Gul Afridi, a National Assembly member from FATA, called the operation "a great achievement" for the restoration of peace in the Tirah Valley and in the rest of Khyber Agency.
"It will have a great impact on the overall security of Peshawar and the rest of Khyber Pakhtunkhwa as well as other settled areas of Pakistan because explosives and arms hidden in these caves had been used against innocent Pakistanis," he told Pakistan Forward.
Most of the tribal areas of Khyber Agency extending to Rajgal Valley have been cleared, he said.
"The discovery of terrorist safe havens for storing weapons and explosives is a milestone for lasting peace in the region and for restoration of public confidence in the government," Afridi said.