PESHAWAR -- Pakistan observed a peaceful Ashura thanks to painstaking security measures and co-operation among police, army and other security agencies, officials say.
Security was tightened all over the country, especially in sensitive districts of Khyber Pakhtunkhwa (KP), Punjab, Sindh and Balochistan provinces, according to police officials.
"There was excellent co-ordination between police, army, Frontier Corps, Frontier Constabulary, district administrations and others, which helped ensure a peaceful observance of Ashura Muharram all over KP," KP Inspector General of Police (IGP) Salahuddin Khan Mehsud told Pakistan Forward.
"Foolproof" security arrangements prevailed in all the sensitive districts, where authorities heard of terrorist threats, he said.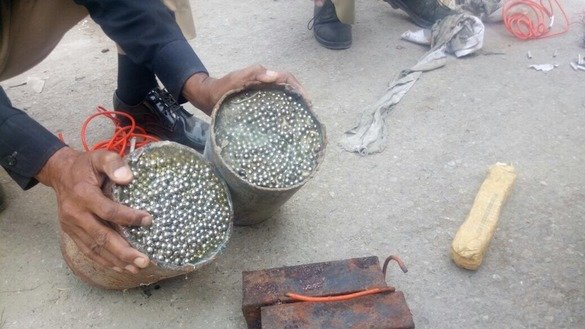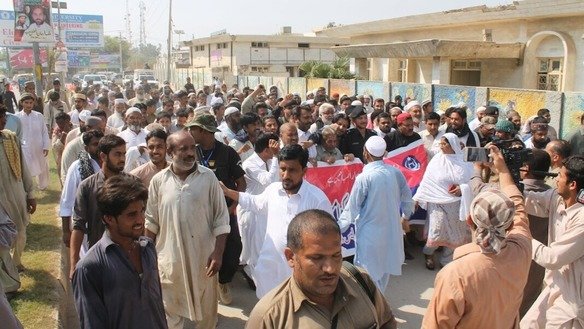 "All the regional and district police officers had orders not to leave any loophole in security for Ashura gatherings and processions," Mehsud said.
Security in Peshawar was "unprecedented", he added, with the Pakistani army, Frontier Corps and Frontier Constabulary assisting police in maintaining law and order.
Tight security for Muharram
As part of these security measures, authorities suspended cell phone service in Peshawar, as well as in Karachi, Hyderabad, Dera Ismail Khan, Kohat, Haripur, Mardan and parts of Punjab and Balochistan provinces between the 9th and 10th of Muharram, when Shia Muslims mourn the death of Imam Hussain, grandson of Prophet Mohammad.
Security forces set up a central security command post and five satellite command posts in Peshawar to keep an eye on security during Ashura processions and gatherings. Senior police and army officers remained in these posts around the clock to supervise the security monitoring.
Authorities assigned equal importance to all sensitive districts, said Mehsud.
The IGP visited sensitive districts in Dera Ismail Khan, Kohat, Peshawar, Mardan and others ahead of Ashura to inspect the security measures in place.
"About 10,000 policemen were deployed in Peshawar," Capital City Police Officer Peshawar Muhammad Tahir told Pakistan Forward, adding that police sealed off trade centres and blocked roads to ensure Ashura processions and gatherings took place without incident.
"It was because of the hard work of thousands of policemen, personnel of other security agencies and departments, elders of society and media that nothing untoward happened," he said.
Ashura also passed peacefully in Kohat and Dera Ismail Khan, the most sensitive districts of KP.
"All the processions and gatherings in Dera Ismail Khan ended peacefully because of the security measures taken by police along with other forces throughout Muharram," Syed Fida Hassan Shah, regional police officer in Dera Ismail Khan District, told Pakistan Forward.
Praise for measures
Pakistani Interior Minister Ahsan Iqbal Sunday (October 1) praised the security co-operation, tweeting that the provincial governments, police, armed forces and security personnel did a "good job" ensuring the Ashura processions were peaceful.
"Thank God, the Ashura processions went by peacefully and there was no untoward event," Foreign Minister Khawaja Asif said according to Geo News, while praising the performance of security authorities during Ashura.
"I am grateful to the cabinet committee on law and order, police, army, law enforcement agencies, religious scholars and the people of the country and the province for rising to the occasion and ensuring peace during Muharram," Punjab Chief Minister Shahbaz Sharif said in a statement October 1.
"A wonderful job done by police, army and other forces for maintaining peace despite facing numerous threats," a village council nazim from Peshawar, Nazir Muhammad, told Pakistan Forward.
Many individuals felt fear ahead of Muharram, but all Pakistani security forces, especially KP Police, performed extraordinarily, he said.
This was "the most peaceful Muharram in Pakistan since 2004, kudos to all the law enforcement and intelligence agencies," Brig. Gen. (ret.) Asad Munir of Peshawar, a security analyst, tweeted, praising the "decreasing violence" in Pakistan.
Thwarted terror attacks
Security forces thwarted a number of planned attacks ahead of and during Muharram, arresting suspects and recovering weapons and ammunition.
"Foiling many bids during and before Muharram was a great success for law enforcement agencies," Minister of State for Information Marriyum Aurangzeb said in a statement October 1, praising all the provincial and federal departments for their efforts for peace.
"Multiple attacks in Peshawar were thwarted when police along with intelligence officials carried out a raid in Yasin Abad, Chamkani, where a huge quantity of explosives was recovered September 29," Senior Superintendent of Police Operations Peshawar Sajjad Khan told Pakistan Forward.
The recovered explosives included two improvised explosive devices (IEDs) weighing 15kg each, 56kg of explosives, magnet bombs, 287 detonators, dynamite, seven hand grenades and other ammunition.
"Two terrorists associated with an international network were arrested [during the raid in Chamkani], while one of their accomplices managed to escape," Khan said, adding that police are pursuing the third man. He did not identify the three suspects' alleged terrorist affiliation.
In other operations, police on September 27 defused a 6kg IED transported in a car near Hayatabad, arresting one person. And on September 26, one suspected terrorist was arrested near Peshawar while in possession of 6kg of explosives that he was transporting to that city, according to police.