The United States on June 6 blacklisted a network operating in Iran, China and Hong Kong that it said was supplying material for Iran's ballistic missile programme, as Iran claimed to unveil its first "hypersonic missile".
The network of seven individuals and six entities conducted financial transactions and facilitated procurement of sensitive and critical parts and technology for key actors in Iran's ballistic missile development, the US Treasury said.
Beneficiaries of the network include Iran's Ministry of Defence and Armed Forces Logistics and its affiliates: Parchin Chemicals Industries (PCI), Aerospace Industries Organisation, Iran Electronics Industries and P.B. Sadr.
P.B. Sadr is PCI's key intermediary for the procurement of parts to develop missile propellant, the Treasury said, while PCI, the network's main beneficiary, is a subsidiary of the ministry's Defense Industries Organisation.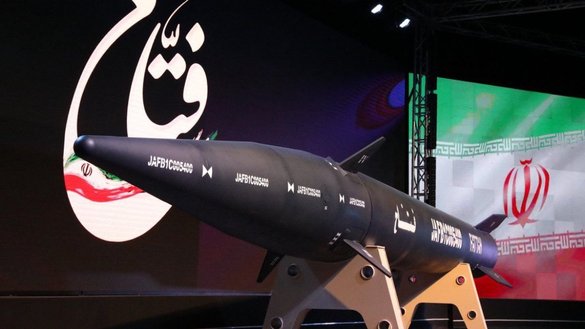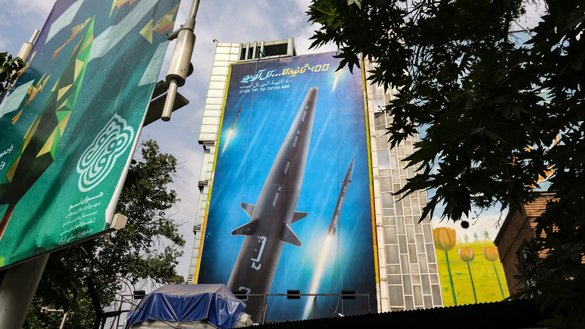 PCI produces ammunition, explosives and solid propellants for rockets and missiles.
The firms sanctioned Tuesday are Beijing Shiny Nights Technology Development, Qingdao Zhongrongtong Trade Development, Hong Kong Ke.Do International Trade Co, Lingoe Process Engineering Ltd. and Zhejiang Qingji Ind. Co.
They shipped centrifuges for producing fuels, non-ferrous metals with potential military use, electronics and gyroscopes to previously sanctioned Iranian government bodies and private entities involved in building the missiles.
Among the individuals sanctioned Tuesday is Iran's defence attaché in Beijing, Davoud Damghani, who co-ordinated the purchase of Chinese supplies for Iran's defence industry, according to the Treasury.
Iran unveils new missile
Also on June 6, Iran's Islamic Revolutionary Guard Corps (IRGC) unveiled what it said was its first "hypersonic missile" in a ceremony at an undisclosed location.
IRGC's aerospace commander Amir-Ali Hajizadeh said the name of the new missile -- Fattah (Victor) -- was chosen by Iranian leader Ali Khamenei.
Fattah was shown off Tuesday in a display surrounded by banners bearing Qur'anic verses about victory, with Iranian President Ebrahim Raisi and senior IRGC commanders taking part in the unveiling ceremony.
The IRGC claimed the "super missile" is precision-guided, has a range of 1,400km and can move at a maximum speed of 5,145 metres per second -- "around Mach 13" -- when it enters space.
The IRGC's claim would mean Fattah travels as fast as or faster than any known Russian or Chinese hypersonic missile, an assertion analysed by military observers as preposterous, especially given Iran's history of false claims.
The missile's warhead has a spherical engine that runs on solid fuel with a movable nozzle that allows the warhead to increase its own speed and move in all directions, according to the IRGC.
In the unveiling ceremony, Hajizadeh boasted that Fattah is manufactured with the use of "technology that is unknown to most countries", is capable of bypassing anti-missile systems and can penetrate missile defence systems.
Iran is one of four countries in the world with this kind of missile, he said.
A billboard emblazoned with a picture of the missile and the phrase "400 seconds to Tel Aviv" in Farsi, Arabic and Hebrew appeared Wednesday on a main street in Tehran.
IRGC-affiliated media said the phrase was taken from a Jerusalem Post article, claiming Israel was "threatened" by Iran's missile system when the IRGC announced in 2022 that it was working on developing a hypersonic missile.
But the Jerusalem Post article, published in November, actually referenced the IRGC's weekly publication, Sobh-e Sadeq, which had published the phrase in Hebrew on its front page at the time.
Concern over nuclear activities
Iran continues to brag about its nuclear and missile programmes and threaten other countries, while insisting its nuclear programme is for peaceful purposes.
The United Kingdom, France and Germany (E3 group) have expressed concern about Iran's nuclear activities in recent statements to the International Atomic Energy Agency (IAEA).
As the global nuclear watchdog continues its investigation into Iran's nuclear activities, IAEA director-general Rafael Grossi on Monday said Iran has been postponing the re-installation of monitoring equipment it removed a year ago.
The E3 issued a joint statement to the IAEA board of governors concerning Iran's implementation of its commitments based on the 2015 nuclear deal with global powers, known as the Comprehensive Joint Plan of Action (JCPOA).
E3 countries "see no substantial change in Iran's behaviour", the statement said.
"Over the reporting period, Iran has unabatedly continued escalating its nuclear programme beyond civilian justification, and has displayed little will to implement the transparency commitments laid out in the Joint Statement agreed last March," it said.
Iran has further expanded its stockpile of 5%, 20% and 60% enriched uranium, bringing its total enriched uranium stockpile to over 21 times the JCPOA limit, it added.
"Iran's stockpile of 60% enriched uranium has increased by almost one third, to 114.1kg in the form of UF6," the E3 statement said.
Iran also has continued to install additional advanced centrifuge cascades, it added, noting that last January's detection of uranium particles enriched to 83.7% U-235 highlights the seriousness of Iran's continuing escalation.
Urging Iran to reverse its escalation of nuclear activities, the E3 group expressed regret that Iran has chosen to accelerate its nuclear programme, AFP reported.