ISLAMABAD -- A move by the United States that bans American companies from doing business with Chinese technology company Huawei over security concerns is reverberating throughout the world, including in Pakistan.
US President Donald Trump on May 15 declared a national emergency to bar US companies from using foreign telecom equipment deemed a security risk, a move apparently aimed at Huawei, AFP reported.
Washington has long had concerns that technology and equipment being supplied from China could be used for espionage or sabotage, with some US lawmakers describing Huawei as "effectively an arm of the Chinese government".
While the order did not specifically mention Huawei, the US Commerce Department followed up with a more direct hit on the tech giant, adding it to its "entity list" over alleged Iran sanctions violations.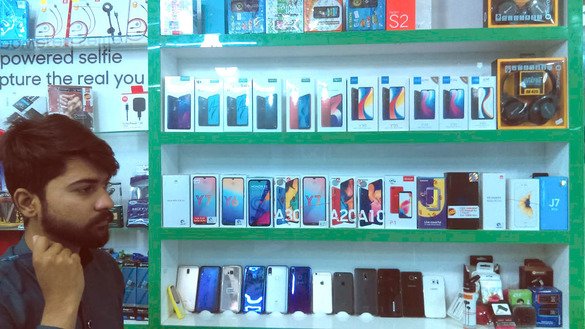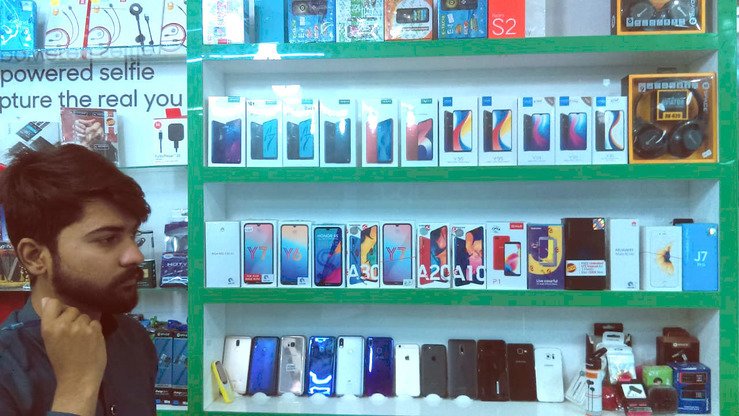 The listing requires US firms to get a licence from the government for the sale or transfer of American technology to a company or person on the list.
Google also on May 19 revoked Huawei's Android licence in compliance with the listing, cutting it off from key Google apps and services.
Uncertainty
Pakistan spends almost $1 billion (Rs. 146.9 billion) a year on imported cellphones, most of which come from China.
Huawei entered Pakistani markets in 2012. In the past couple of years, the company has emerged as one of the top two fastest-growing brands in the country with Samsung remaining the market leader, according to retailers.
The Honor 85 and Y6 are Huawei's lowest-priced smartphones. They sell for $120 (Rs. 18,000) and $144 (Rs. 21,000), respectively.
The US government's curbs on Huawei are expected to cut Pakistani demand for Chinese cellphones and decrease imports.
In Pakistan, potential consumers and dealers of Huawei products have adopted a "wait-and-see" strategy over uncertainty regarding the future of the company's smartphones.
"After Samsung, Huawei's smartphones have emerged as the fastest-growing brand in Pakistan in recent months," said Ayaz Nazir, a cellphone merchant in G-9 Markaz in Islamabad.
Potential buyers are asking questions over whether such phones will have access to social media platforms such as Facebook and Twitter, according to Nazir.
"For the time being, we are asking our customers to buy other smartphones as long as the US-Huawei problem is not resolved," he added.
"Huawei will get back its smartphones from us if the company fails to ensure the interrupted access of global social media networks," said Ibrahim Khan, another smartphone retailer from Islamabad.
"Customers are showing concerns while purchasing Huawei, and we are asking them to buy Samsung and any other reliable brand," he said.
Demand for Huawei smartphones has declined sharply in the markets after the US decision to place curbs on the company due to security reasons, according to Khan.
"I have given up the idea of buying a Huawei smartphone," said Farrukh Choudhary, a resident of G-8 Markaz.
"The core aim of buying a smartphone is to get instant access to Google, Facebook, Android and other services," he said.
"If these are not available, then what is the purpose of buying a smartphone?" Choudhary asked. "Now I will find a handset of another famous brand."