PESHAWAR -- The Khyber Pakhtunkhwa (KP) government is offering free technical training to youth in the province, with a focus on those in the newly merged tribal districts, to help them learn trades, boost their job prospects and ensure economic stability.
KP will offer free technical education to 4,000 youth, including women, from all parts of the province, including the former tribal agencies, KP Chief Minister Mahmood Khan said February 22 in Peshawar.
In 91 of 92 training institutes, instruction has already begun. Construction has delayed the start of instruction at the institute in Kohistan.
"We want to provide jobs and a clear direction for the trained youth, and the government has taken a number of steps for the youth in tribal areas," Khan said in February.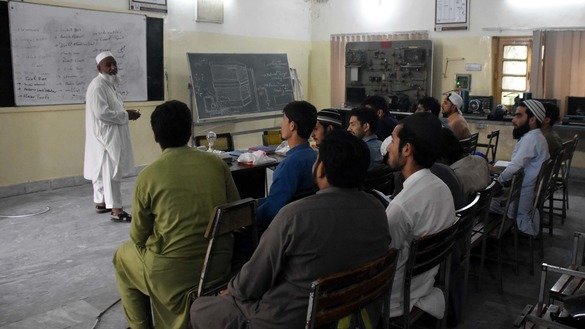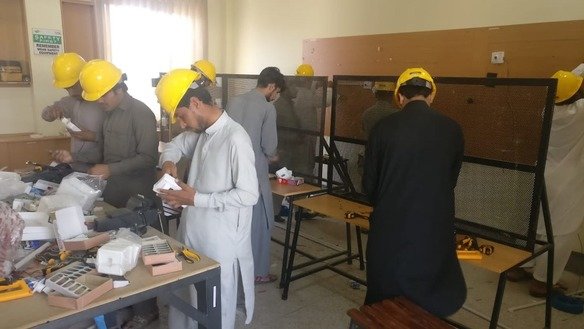 "The provincial government has a clear vision for poverty alleviation and economic stability" as well as for "opening new avenues of employment to skilled manpower", Khan said.
Such job training partly is meant to drain away the appeal of extremism, which preys on the desperate.
The aim of the programme is to provide youth of the merged areas opportunities for growth and self-employment through technical education, said Sajjad Ali Shah, managing director of the KP Technical Education and Vocational Training Authority (TEVTA), a body tasked with teaching technical skills to youth of the province.
"Our youth have innate capabilities to compete, but they need orientation and proper training in fields according to their qualifications and market demand," he told Pakistan Forward.
Efforts are under way for authorities to help find jobs for youth who complete training under TEVTA, he added.
Diversified fields
The 92 TEVTA-operated technical institutes include 12 in the erstwhile tribal agencies, said Sadiq Orakzai, TEVTA's director of academics.
"Now youth of the merged areas are in a better position now to seek technical training in diverse fields while staying aware of what the market wants," he told Pakistan Forward.
As many as 30 fields of training will be available, depending on the qualifications and abilities of trainees, Orakzai said.
These fields include AutoCAD, a computer-assisted design software application; computer programming; electricianship in the industrial, auto and solar panel sectors; woodworking; plumbing; fashion design; hairdressing; metalsmithing; heavy machinery operation and crane operation, he said.
TEVTA will take care of all expenses, including tuition and housing, said Orakzai.
"Each trainee will receive a monthly stipend of Rs. 3,000 ($21), while TEVTA will cover Rs. 3,000 ($21) in monthly training fees and Rs. 6,000 ($42) for monthly accommodations," he said.
The programme will set aside training slots for women, he said.
"Keeping in view the significance of women in society, they should have chances to grow ... therefore, they will have 1,000 seats in the programme," added Orakzai.
Technical training will enable youth to become independent and help their families by reducing financial burdens, said Rehman Ullah, 17, a 10th-grade student in Bajaur District.
"I'm confident that after gaining technical knowledge, it will be easy for me to become self-employed and earn a respectable livelihood," he told Pakistan Forward.
"Education is important, but skills and practical work will be more helpful for someone who is without resources and wants to start his own business," he said.