PESHAWAR -- Following two deadly attacks last week, Pakistanis across the spectrum vowed to stand united against terrorism.
On Friday (November 23), a suicide bomber struck a market in Kalaya, Orakzai Agency, killing at least 33 and wounding dozens of others. "Islamic State of Iraq and Syria" (ISIS) claimed responsibility.
Separately, gunmen killed four people the same day outside the Chinese consulate in Karachi, Sindh Province. The Balochistan Liberation Army (BLA), a militant organisation, took responsibility.
"I am absolutely clear both these attacks are part of a planned campaign to create unrest in the country by those who do not want Pakistan to prosper," tweeted Prime Minister Imran Khan November 23.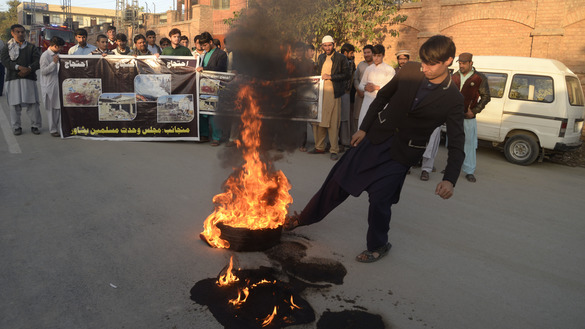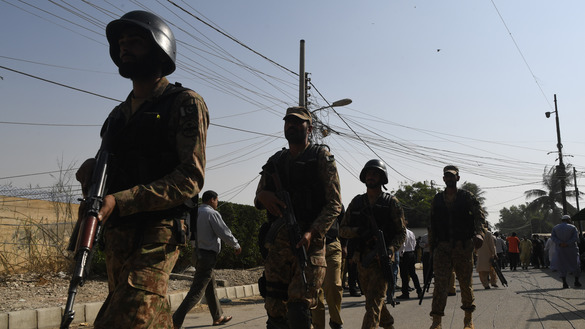 "Let there be no doubt in anyone's mind that we will crush the terrorists, whatever it takes."
Chief of Army Staff Gen. Qamar Javed Bajwa said some elements were wittingly or unwittingly trying to pull the country back into a confrontation.
"The state shall not let them do it whether in the name of religion, ethnicity or on any other pretext," he said while visiting the Multan Garrison November 23, according to a statement released by Inter-Services Public Relations (ISPR).
"After kinetic operations, we are now in the phase of stability operations. The war against terrorism and militancy is not over yet," Bajwa said.
'No mercy for killers'
The Kalaya and Karachi attacks were interlinked and the terrorists want to terrorise the public as well as deter foreign investment from coming to Pakistan, Shah Farman, the governor of Khyber Pakhtunkhwa (KP), told Pakistan Forward.
"We have a very clear message to them: terrorists will be hunted down all and sundry -- there is no mercy for killers of innocent Pakistanis," he said.
Corps Commander Peshawar Lt. Gen. Shaheen Mazhar sympathised with the affected families and said the army is committed to rooting out terrorism from the tribal areas, adding that the hunt will continue until the last terrorist is eliminated.
Mahmood Khan, KP chief minister, also condemned the bombing in Kalaya, saying that enemies have not been able to stomach peace in KP.
"To target innocent citizens is inhumane," he said in a statement.
International condemnation
The international community joined Pakistanis in denouncing the violence.
"Any acts of terrorism are criminal and unjustifiable, regardless of their motivation, wherever, whenever and by whomsoever committed," said the United Nations Security Council (UNSC).
"The United States condemns the incident and send deepest condolences to the victims' families and wish for the speedy recovery of those injured," US State Department spokesperson Heather Nauert said in a statement November 23.
"The United States stands with the Pakistani people in the face of these terrorist acts, and will continue to seek opportunities to co-operate with the Pakistani government to combat these threats in the region," the statement said.
Co-operation necessary
Following the attacks, analysts have urged more co-operation between Pakistan and Afghanistan to root out terrorism.
"We have to perceive the recent attacks collectively," Syed Akhtar Ali Shah, former KP inspector general of police, told Pakistan Forward. "The terrorists wanted to create chaos internally so that foreign investors feel threatened and flee, which is unlikely to happen."
Pakistan and Afghanistan need to devise a joint strategy to defeat the common enemy of terrorism, he said, adding that they will have to take non-state actors in both countries to task and neutralise their operational capabilities.
Afghanistan and Pakistan will have to confront ISIS together, Syed Hussain Shaheed Soherwordi, chairman of the Peace and Conflict Studies Department of the University of Peshawar, told Pakistan Forward.
Incidents like the ones in Karachi and Kalaya are meant to terrorise, but the shattered terrorist groups are already on the run and fighting for their survival, he added.