SWAT -- Naway Jwand (New Life), a non-governmental organisation (NGO) in Swat District, Khyber Pakhtunkhwa, is working to rehabilitate drug addicts and provide them with hope and courage.
Local residents and civil society organisations have attributed a surge in drug addiction to the availability of narcotics and to social problems in Swat, once a stronghold of extremists.
A survey conducted by Naway Jwand in March revealed that as many as 4,000 drug addicts live in Swat, where heroin and methamphetamine are sold in Mingora and in surrounding areas.
"The number of drug addicts in Swat was estimated to be between 3,500-4,000, but the astonishing part is that all of them are taking heroin or ice [methamphetamine] or smelling glue, which is alarming," Riaz Ahmad Hairan, director of Naway Jwand, told Pakistan Forward.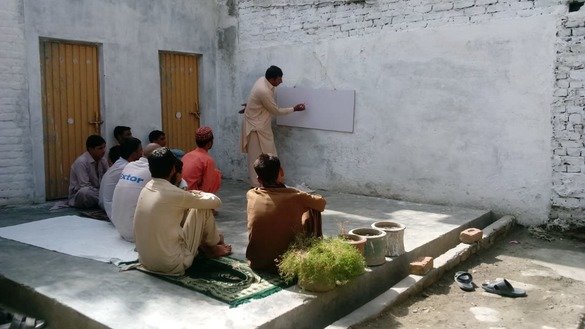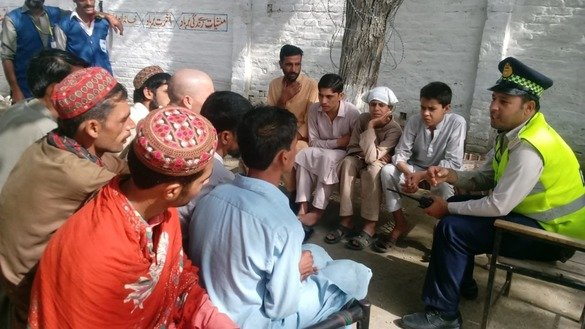 "Those who used hashish [charas], opium or other modified forms of narcotics derivatives are not included in our tally of addicts," he added.
Charas and opium are often used as a recreational drug in most parts of the district, but glue has become a new form of addiction.
"About 600 drug addicts, including juveniles and other youths who registered with us, are regularly receiving assistance to abandon the use of drugs," he said.
Rejoining society
"The rehabilitation methods of Naway Jwand are also aimed at encouraging drug users to face society with resolve after recovery," Hairan said.
"We introduced a unique way to achieve our objective by regularly arranging sports classes," he said. "We invited teachers, psychiatrists, police officers and ulema to speak [to the group] and provide them with skills to earn a respectable livelihood after rehabilitation."
Involving ulema to assist in the rehabilitation of drug addicts is a new approach, that has increased the success rate dramatically, according to Hairan.
"The respect that clerics command in our society due to their positions and religious standing can be used to convince drug addicts to do away with narcotics use and to live a peaceful life," he said.
The majority of workers at the Naway Jwand rehabilitation centre are volunteers who overcame their own addiction with Naway Jwand's help, he said. Furqan Ahmad, a Mingora resident who himself was rehabilitated, put the number of formerly addicted Naway Jwand workers at about 20.
"Their participation has significantly increased the results of our efforts as they are ... a role model showing that anyone can defeat the curse of drug use and pursue his [or her] ambitions with dignity and respect," said Hairan of the former addicts.
"We also appreciate the police force for its incessant efforts to root out the curse of drugs from Swat -- a valley that endured days of turmoil during the reign of extremism," said Hairan.
The rehabilitation centre was first established in a vacant office in a police station in neighbouring Buner District, he said, adding that since then police authorities have aided the noble cause of rehabilitating drug users.
The dream of a narcotics-free society cannot materialise unless the local community extends its support to police forces in their efforts against drugs and drug users, said Hairan.
Determination and courage
The growing number of drug addicts in the Swat stems from various social problems, the uncertainty of the post-militancy period and unemployment, said Fazal Khan, an undergraduate from Shangla who volunteers at the rehabilitation centre.
These social issues and bad company set the stage for drug addiction, he said.
"I started using heroin and later ice that my so-called friend introduced to me," Khan told Pakistan Forward. "Ignorance pushed me into the whirlpool of drugs and crippled me both mentally and physically."
"My family took me to different rehabilitation centres but to no avail," he said, adding, "It was Naway Jwand that gave me hope and gave me the ... courage to abandon drugs and return to normal life."
The centre's new approach, which takes into account human feelings and consciousness, has rehabilitated many of those who once considered drugs an inextricable part of their lives, "including myself", said Khan.
Timely action by government and the active support of civil society are vital to controlling drug addiction in a society at risk since the arrival of ice, a drug of choice used by the educated, said Ahmad, the Mingora resident and former drug addict.
"It would be a disaster if we fail to join hands for the cause of [fighting] drug addiction," he said. "It has jeopardised our society and puts the future of our next generation at stake."