PESHAWAR -- Pakistan's Federally Administered Tribal Areas (FATA) has been polio free for 21 straight months, a victory for security forces and health workers in the once militancy-afflicted region.
"Once an epicentre of polio in Pakistan, FATA has now become free of the crippling disease for almost two years," Dr. Nadeem Jan, technical focal person for the FATA Emergency Operation Centre (EOC), told Pakistan Forward.
"This achievement will not only make Pakistan free from the virus soon but also help in wiping out of the dangerous disease from the globe," he said.
Pakistan is one of only three nations in the world, alongside Afghanistan and Nigeria, where polio remains endemic.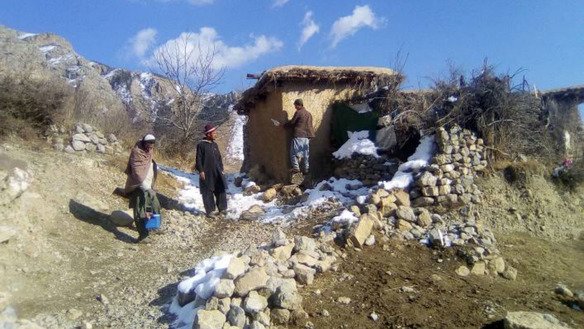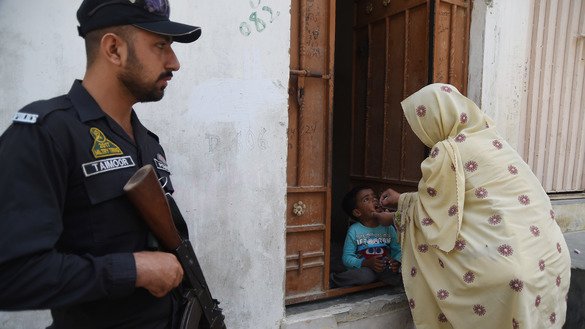 "Credit for this achievement goes to security forces who cleared the region of militants and our health workers whose commitment to protecting countrymen from the crippling disease helped us to attain this goal," Nadeem said.
Influential community members have played an important role in convincing parents who previously refused vaccinations, he said.
"We have engaged imams ... to inform the public the damage of polio virus in their Friday sermons and at the community level," he said. "Now refusals are very rare, and even parents approach health workers to enquire about the next date of immunisation."
Decreasing polio incidence
The last case of polio in FATA was reported in July 2016, according to Nadeem. Polio incidence in other parts of Pakistan has declined too.
"The prevalence of polio in FATA was mainly due to the inability of health teams to enter the region because of terrorists who obstructed immunisation campaigns," Nadeem said.
Tribe members were forced to forgo vaccinations for children over fears of being attacked by the Taliban and other militants. Polio eradication efforts in the past also collapsed when militants kidnapped or killed members of vaccination teams.
Polio cases peaked in 2014, with 179 new cases reported in FATA and a total of 306 new cases in Pakistan, according to Aqeel Ahmad Khan, a spokesman for the FATA EOC.
The following year, with the military's Operation Zarb-e-Azb under way, the number of new cases in Pakistan dropped to 56, including 19 in FATA, he told Pakistan Forward.
In 2017, eight new cases were reported throughout Pakistan, and so far this year medics have reported only one case, he said.
A polio-free Pakistan
A new strategy to eradicate polio in the region includes co-ordinated, simultaneous anti-polio campaigns in both Pakistan and Afghanistan, according to Aqeel.
The latest five-day nationwide drive in Pakistan began May 7, Radio Free Europe/Radio Liberty reported. The effort is aimed at vaccinating 23.8 million children under the age of five, according to officials.
"Our teams are visiting every nook and corner of FATA, and on a monthly basis, about one million children are vaccinated in the region," Khatir Ahmad Afridi, a vaccinator from Khyber Agency, told Pakistan Forward.
Health teams are going to every home and hujra (male social gathering) in the tribal belt to ensure that every child is administered polio drops, Afridi said, adding that health teams often have to walk for several miles, and in some cases, trek up hills to reach scattered homes.
"The public should realise that polio is a crippling disease and that its victims become dependent on others," a tribesman who survived polio and is now taking part in the vaccination campaign told Pakistan Forward on the condition of anonymity because of security threats.
"I decided to be a team member of the immunisation campaign to teach parents about the effects of polio and to persuade them to vaccinate their children and prevent them from being handicapped," he said.