PESHAWAR -- More parents in the tribal districts of Khyber Pakhtunkhwa (KP) are allowing their children to be immunised for polio, reflecting the Taliban's waning influence in the region.
Taliban militants are notorious for stopping polio vaccination initiatives in Swat, the erstwhile Federally Administered Tribal Areas (FATA) and other parts of KP.
However, military operations have helped cleared insurgents from these areas, curbing their ability to threaten families and vaccination teams.
A recent successful vaccination programme demonstrated the changing security situation, officials say.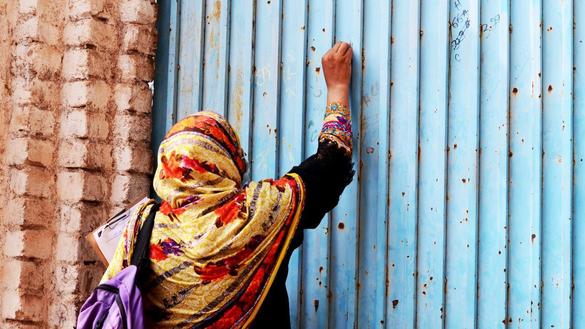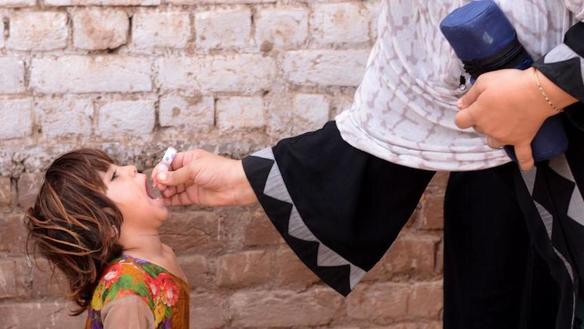 "The outcome of a three-day campaign that started on August 13 is extremely encouraging, especially in the tribal districts where residents rejected the anti-vaccine propaganda of Taliban militants," said Dr. Iftikhar Ali, a polio vaccination official in the tribal districts.
The number of refusals by parents to vaccinate their children in Khyber Pakhtunkhwa and ex-FATA dropped from 200,000 in January to 71,170 in August, he said.
"In Bajaur District, the number of parents refusing the vaccination for their children was zero, compared with 3,035 in the January campaign. All the targeted 233,153 children received the vaccine," he said.
Since 2012, when militants began targeting polio vaccination teams, a total of 47 people have been killed in incidents linked to the vaccination programme in the country, according to Pakistan's Ministry of Health. Among those killed, 36 were polio vaccination workers and 11 were security personnel, Dawn reported September 14.
In KP, 25 people have been killed in such incidents in the same period, including 18 vaccination workers and seven policemen.
Increased access to vaccinations
In 2019, KP recorded 93 of 147 wild poliovirus type 1 (WPV1) cases reported in the country and 16 of 22 circulating vaccine-derived poliovirus (cVDPV2) cases, according to Dawn.
In 2020, KP so far has recorded 22 of 70 national WPV1 and 42 of 60 cVDPV2 cases.
Some Pakistanis fall for the "propaganda of radical groups who created misconceptions ... that vaccination isn't allowed in Islam and that they render recipients infertile and impotent," said Javid Shah, a polio vaccine campaign supervisor in Orakzai District.
"In addition, they forced civilians to avoid vaccinations," he said.
The militant group's propaganda campaign increasingly is falling on deaf ears, Shah added.
Now that polio vaccinations have become more accessible, more parents are taking advantage, he said.
"During the Taliban's illegitimate rule in tribal areas, most of the residents took their children to KP for vaccination, but now all parents are able to inoculate their children on their own doorstep."
The latest vaccination drive has proved to be a success with 4.2 million children under the age of five being vaccinated, a 99.9% coverage rate, according to a KP Health Department report.
Undeterred by threats
In Swabi District, where militants killed two female members of a vaccination team in January, health professionals in the August vaccination campaign defied threats by terrorists and inoculated children.
"We are aware that terrorists don't want to see our children grow healthy and educated, but we cannot allow this to happen," said Naseem Begum, a health worker in Swabi. "Therefore, we went under police protection to every house and vaccinated all the children."
Militants have destroyed schools and obstructed polio vaccination teams in the past because they wanted residents to remain illiterate and become ill to help advance their nefarious agenda, said Begum, 24.
"We are undeterred by threats and will continue to protect our future generations," she said.
North and South Waziristan, which remained a militant hotbed until 2014, reported only 4,000 refusals in the latest vaccination drive, compared with 14,000 in January, because of parental co-operation and security provided to health workers by the army.
"In 2013, North Waziristan reported 170 polio cases due to a ban imposed by the outlawed Taliban who held sway there," said Dr. Muhammad Salman, who works in the province.
"But now, there are two cases there, and we hope there will be no infected child next year," said Salman.
He blamed the militants for blocking polio vaccinations in the past.
"Residents received threats from militants, and parents refused vaccinations for fear of reprisals," he added. "In this latest campaign, parents happily administered OPV [oral polio vaccine] to their children."
Protection for medical staff
Credit for this success goes mainly to military forces, who evicted insurgents from the tribal areas, and to courageous health workers who carried out the door-to-door campaign in defiance of threats, he said.
It is frustrating that Pakistan and Afghanistan remain the world's only countries with endemic polio, said Dr. Muhammad Suhail, a former health administrator in Peshawar.
"Polio is the only disease that can be eradicated through vaccination," he said. "We need to immunise each and every child to scale his [or her] immunities against the poliovirus so that this ailment can be wiped out forever."
KP Police deployed 25,000 personnel to protect the current 22,000 vaccination team workers in August.
"During the three-day campaign, not a single act of violence happened, which enabled smooth sailing," said Peshawar-based polio officer Dr. Zaheer Ahmad.
Sharif Ahmed, a schoolteacher in South Waziristan, said that two of his children are crippled from polio because he was unable to vaccinate them. Now, in each vaccination campaign, he is happy to help administer drops to his youngest child.
"The Taliban strictly halted polio vaccinations, and we could not vaccinate our children from 2009 to 2014. Now, I appeal to the public to make sure that its children are vaccinated," he said.
The Taliban misguided locals by using the name of Islam to dissuade them from vaccinating their children, said Maulana Mustafa, a cleric based in Mohmand District.
"The Taliban are ignorant: Islam stresses the importance of protecting children from diseases. It is the prime responsibility of parents to safeguard their children against diseases," he said.
"I appeal to the public not to pay heed to the unfounded propaganda by militants against vaccination and to immunise its children against polio," Mustafa said.