KARACHI -- Sindh provincial authorities are taking action to curb the presence of narcotics in Pakistani educational institutions.
Forty-four to 53% of students in Islamabad's private schools use drugs, according to a shocking report presented by the South Asian Strategic Stability Institute (SASSI) to the Senate Standing Committee on Interior and Narcotics Control in October 2016.
The findings came from a survey of students attending 44 schools in the capital, according to Maria Sultan, director general of SASSI, an independent think tank in Islamabad.
The report appalled committee members and spurred additional investigations.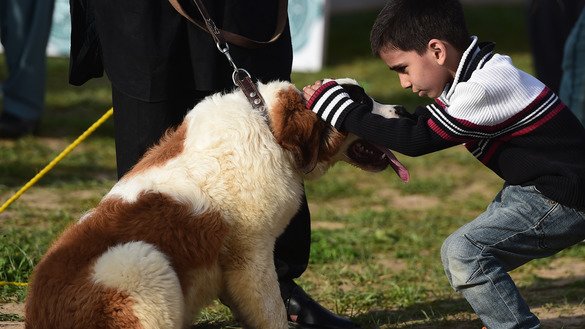 Anti Narcotics Force (ANF) teams should visit schools and schools should undertake mandatory drug testing of students, suggested the committee.
"I declare war on drugs and appeal to the armed forces, civil society, politicians and media to play their due role for welfare of those suffering from addiction and help save our coming generations," committee Chairman Abdul Rehman Malik said after hearing the findings of the report, according to The News International.
Sindh cracks down on drugs
Now Sindh provincial authorities are taking steps to keep an eye on the menace of drug use among students.
"After going through reports of use of drugs by the students in the federal capital, the Sindh government has decided to conduct blood screening once a year of students attending public and private schools in the province," Sindh Chief Minister Murad Ali Shah announced July 19, ahead of the new school term.
"We are worried about the students in Sindh, especially those who live in hostels," he said. "Blood screening of students [will] also help to gauge their health issues."
The government will pay for screening public school students, while private educational institutions will be instructed to administer drug tests to students annually, Shah said.
Moreover, he said, "We need ANF's help to eliminate organised gangs involved in the supply of narcotics in the city."
ANF, parents, teachers co-operating
There is close co-ordination among parents, teachers and government agencies working against the menace, said ANF Director General Maj. Gen. Mussarat Nawaz Malik.
"Elements involved in the narcotics business are strictly dealt with ... for the sake of a safe and healthy future for the country," he told Pakistan Forward in September.
Secondary school students visit cafes to buy drugs or smoke drug-infused shishas, while in universities, where students usually come from higher-income families, drugs such as crystal meth, cocaine, hashish and heroin are present, according to Malik.
He suggested that schools, colleges and universities take strict measures to crack down on drug-related activities on campus and said school administrators should be held responsible for reporting drug use to authorities.
"We need to declare war on drugs and appeal to civil society, politicians and media to play their role in protecting the welfare of those suffering from addiction and to help save our coming generations," he said.
Since last year, authorities have seized 9,885kg of heroin, 1,440kg of hashish and 33kg of opium in educational institutions, according to the ANF.
Moreover, ANF personnel arrested 412 accused drug peddlers in 339 raids throughout Pakistani educational institutions during the same period.
Tackling root causes to prevent drug use
"Poor grades and low performance create dejection, which ultimately leads people to ease their daily anxieties and stress with drugs, especially when they are readily available," Dr. Nasir Saeed Khan, a psychiatrist at Services Hospital in Lahore, told Pakistan Forward by phone in September.
Other root causes include peer pressure and inadequate self-confidence during formative years, he said, adding that a youth may try drugs just for fun, become addicted "and gradually ruin his career and life".
"Healthy activities like sports and debates play a great role in preventing youths from becoming addicts," Khan said.
"Professors and teachers can play a key role in reducing peer pressures through effective intervention," he said. "They can ensure the classroom atmosphere is nonthreatening and nonjudgmental and that the learning environment reflects care, understanding and involvement."
"There is no doubt that participating in sports, the arts, or any other type of extracurricular activity either at school or in the community helps teens avoid addiction," Khan said. "They will have a stronger sense of community when they are participating. It will give them a sense of belonging that they need, helping them to avoid turning to drugs."