2018-07-06

| Society
Despite animal deaths, Peshawar Zoo sees thousands of visitors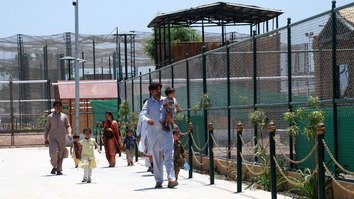 PESHAWAR -- The Peshawar Zoo is providing recreation and education for local residents and visitors from other provinces, despite concerning reports regarding the deaths and alleged mistreatment of animals.
Zoos in Pakistan, including those in Islamabad and Karachi, are often chronically understaffed. The country has few laws to protect animals.
The Peshawar Zoo was inaugurated February 13 after the completion of its first phase. The project has so far cost Rs. 500 million ($5 million), with a total expected cost of of about Rs. 2 billion ($20 million).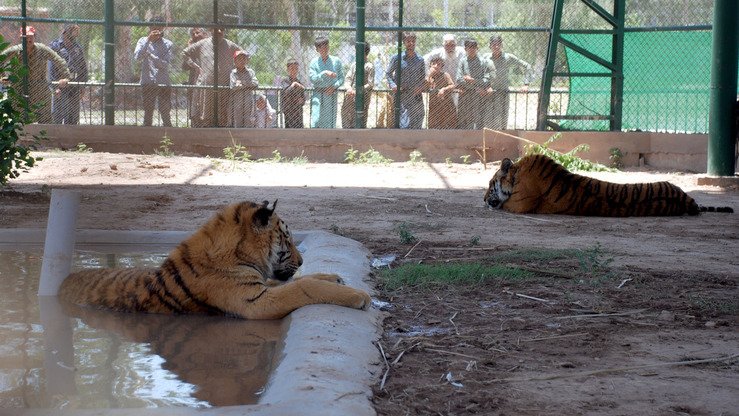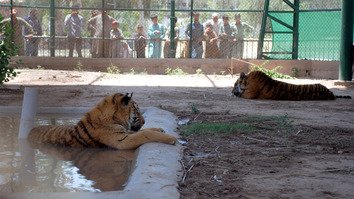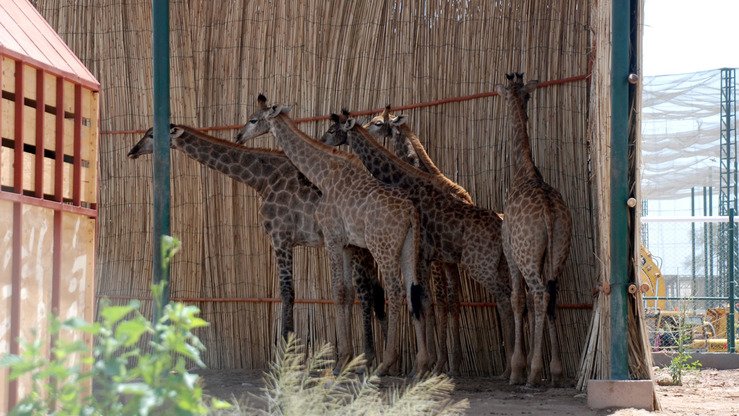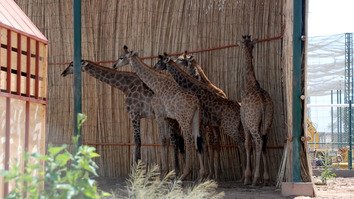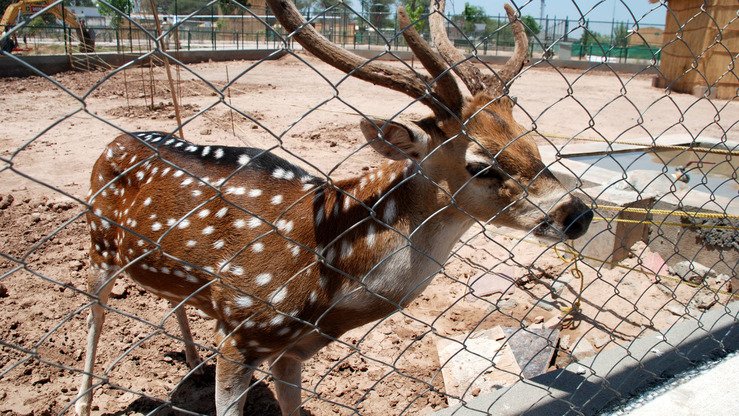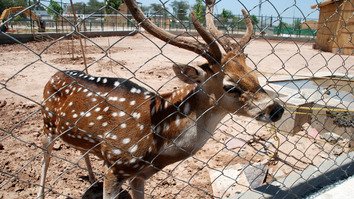 Outdoor recreational activities in Khyber Pakhtunkhwa (KP) were previously restricted because of the threat of militant attacks. However, with the improvement in law and order and the establishment of new recreational facilities, visitors now throng such places.
Recreational facilities are necessary for providing relaxation and entertainment to residents of the region, said Ejaz Ahmad, a businessman from Peshawar, while visiting the zoo.
"I bring my children almost weekly so that they can enjoy seeing different kinds of animals that usually they'd see only on TV," he told Pakistan Forward.
"We receive an average of 6,000 visitors daily for a nominal fee of Rs. 40 [$0.40] per person," Peshawar Zoo Director Syed Muhammad Ali told Pakistan Forward.
The fee for students is Rs. 20 ($0.20), while senior citizens above the age of 60 and children below the age of three enter for free.
Providing education, entertainment
"The facility is not only providing recreation to visitors but also educating them and raising awareness about the behaviour of different animals and their keeping in enclosures," Ali said.
"Visitors ask about the eating habits of various species during their visit to the zoo," he said. Zoology students benefit from observing animals for their research.
Twenty species of large animals are on display to the public, including four carnivores -- lions, leopards, tigers and wolves -- one omnivorous bear and 15 herbivores.
The zoo has about 40-45 bird species, including several exotic ones brought from other countries.
The Peshawar Zoo is set to be finished in June 2020. Even as construction continues, additional species of animals continue to arrive.
On June 25, six Bengal tigers arrived at the zoo from South Africa.
Two days later, the zoo received five giraffes, which Ali said would attract even more visitors because the species' absence had been felt by patrons.
Zebras are coming soon, he said, adding that a contractor is arranging the transfer.
"KP Province has been bestowed with unique floral and faunal biodiversity, as out of 188 species of mammals found in Pakistan, 98 are found in KP, as well as 456 species of birds, 56 reptiles, 44 butterflies, 118 fish and more than 4,500 plants," Wildlife Extension KP Divisional Forest Officer Niaz Muhammad told Pakistan Forward.
Work is under way to display various types of local wild animals and birds at the zoo, he said.
Growing pains
The zoo remains popular despite the deaths of more than 34 animals since it opened, according to a May 3 report from an investigation committee tasked with looking into animal welfare at the zoo.
More than 30 birds, one nilgai (antelope), a snow leopard, a fallow deer and a monkey have died because of breathing problems, natural causes, or poor conditions during transport or quarantine, the report said.
The biggest problem is a shortage of staff, Ali acknowledged.
"We have presently 34 employees in the zoo rather than the required strength of 250," he said, adding that appointing staff requires approval from officials and the provincial finance department.
"The zoo has an authorised strength of four veterinary doctors, but we have only one with two assistants who are fully engaged in the proper care of all the animals and birds," he said.
The veterinary team is properly observing the health of all animals and vaccinating them against various ailments from time to time, Ali said.
The birds and nilgai died from breathing problems, while the fallow deer died from colliding with the bars of its enclosure, the report concluded. The monkey died after being severely injured by a wolf kept in the same cage.
The snow leopard died suddenly and an autopsy revealed that clogged arteries were the main cause of death, Ali said and the investigation confirmed.
Predators such as snow leopards have a normal lifespan of 10-14 years. The animal that died at the zoo was about 11 years old and the reason was natural causes, Ali said.
The findings of an inquiry into the death of the snow leopard are still being finalised and are with KP Chief Secretary Azam Khan, he added.
0 Comment(s)