ISLAMABAD -- More than a million internally displaced persons (IDPs) are starting to return home to the tribal belt as the government continues reconstruction, according to the National Database and Registration Authority (NADRA) and local analysts.
In South Waziristan, repatriation's final phase -- in which some 3,500 families are expected to return -- began July 25, bringing the total number of returned families to more than 71,000, according to a report by Dawn.
NADRA is close to completing the return of 71,124 displaced families from South Waziristan alone, comprising more than a half-million Pakistanis, with the average family containing 8 to 10 members.
After spending years, and in some cases more than a decade, away from their ancestral lands, the IDPs are overjoyed to return.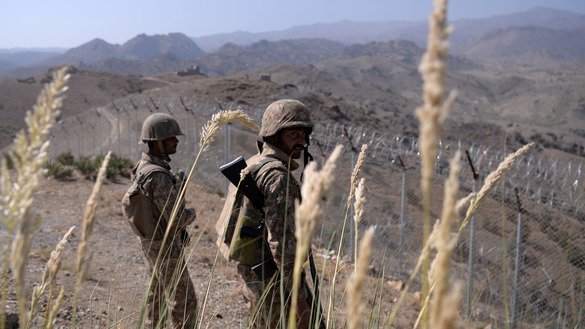 Multi-year military operations like Radd-ul-Fasaad defanged the militancy in those tribal districts and made it possible for civilians to come home.
Restoration of peace
"Thousands of the IDPs were living in Islamabad, Rawalpindi, Peshawar, Bannu, Mardan, Karachi, Lahore and other cities because of militancy and subsequent military operations in Waziristan since 2004," Brig. (ret.) Mehmood Shah, a Peshawar-based senior security analyst and former security secretary of the tribal areas, told Pakistan Forward.
Peace has returned to Waziristan, and as a result, the bulk of the residents displaced by militancy have returned to their hometowns, he said.
"The Pakistani army has established cadet colleges and recruited hundreds of youth from Waziristan to strengthen the peace process, discourage militancy and provide jobs to unemployed youth in the area," he explained.
Authorities also reconstructed several roads before the return of the IDPs, Shah said.
Shah recently met with Chief of Army Staff Gen. Qamar Javed Bajwa at a private function and urged him to take additional measures to benefit the general public of the tribal belt.
"I asked the army chief to involve the government in creating avenues for [the development of] small businesses," he said.
"Establishing cadet colleges and constructing big roads are not enough to support the ordinary residents of Waziristan, whose livelihoods depend on small businesses," Shah continued.
Financial support
"The return of our families, relatives and compatriots to South Waziristan was similar to a big celebration that we used to witness only on special occasions like Eid or Independence Day," Rehmat Mehsud, a resident of Khaisoor, told Pakistan Forward.
Mehsud, who lives in Islamabad, plans soon to join his family members who returned to South Waziristan a few months ago.
"The inhabitants are busy restoring their homes, shops and reviving their social and economic life," he said.
The government has provided financial support ranging from Rs. 200,000 ($1,524) to Rs. 400,000 ($3,048) for damaged and destroyed houses, respectively, Mehsud said.
"The financial support from the government is not sufficient to rebuild our homes to what they were before," he said. "Most of the poorer residents have built make-shift houses with the small amount they received from the government. They used any remaining money to start up small businesses."
The Pakistani army has set up two cadet colleges in South Waziristan, one in Wana and another in Spinkai, where it has recruited hundreds of local youth have been recruited, according to Mehsud, adding that this move has boosted the confidence of scores of returning families in having a steady income.
"This will not only promote peace and stability but will discourage militancy in the area for a long time," he said.
A dream come true
"The peace environment in North Waziristan has improved, and the public is beginning to feel safe," said Mohsin Khan, a resident of Miranshah who is seeking a job in electrical engineering in Islamabad.
"When militancy was going on in our area, we used to keep weapons with us all the time outside our homes in case of attack by militants," he told Pakistan Forward.
"Last month, I went to Miranshah again to see some of my family members and relatives, and I was amazed to see that none of them was carrying weapons," he said.
"We all are glad to see peace in our area, which has enabled our displaced family members and friends to return to Miranshah," Khan said.
"Going back to our native towns was the dream of about a million residents," he added.