KABUL -- Iran is continuing its plots to sabotage and undermine the much anticipated Turkmenistan-Afghanistan-Pakistan-India (TAPI) natural gas pipeline despite consensus among all four participants on the project.
Iran's destructive plans for the multi-billion dollar gas pipeline started long ago and have escalated in recent months, and have included political as well as violent attempts to stop construction.
TAPI will stretch 1,840km and is scheduled to begin pumping natural gas from Turkmenistan's Galkynysh gas field by the beginning of 2020. It is expected to help ease energy deficits in South Asia and generate revenue for the four countries it traverses.
Sabotage and destructive plans
Officials from the four countries involved in TAPI, including Pakistani Prime Minister Shahid Khaqan Abbasi, ceremonially broke ground on the Afghan section of the pipeline in February.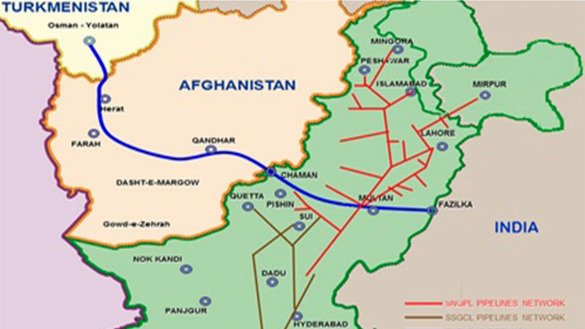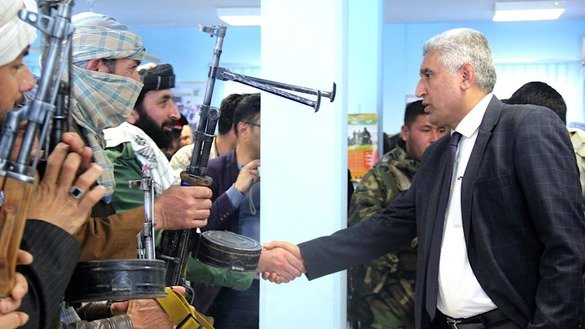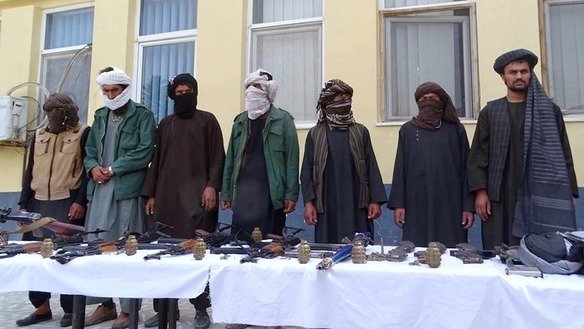 Two days earlier, a group of Taliban militants surrendered to authorities in Herat Province, saying Iran trained and provided them with weapons, and directed them to attack the ceremony and pipeline.
"Iran provided us with money, weapons and equipment so that we could fight the [Afghan] security forces," Mohammad Ayub Alizayee, commander of the 10-member Taliban group, told Salaam Times at the time.
"Upon realising the truth and also in order to support TAPI, we gave up fighting and surrendered," he said.
On April 22, a second group of Taliban fighters surrendered to local authorities with similar accusations against Iran.
"Iran provided our commanders with weapons and ammunition and ordered them to attack and destroy TAPI," Fairuz Ahmad, leader of the seven-member group, said at a news conference in Herat.
"We did not follow their orders, however, since our entire nation benefits from TAPI," he said. "Instead, we contacted security officials and joined the peace process."
Side-stepping Afghanistan
The failure of these plots has not stopped Iran from pursuing other means to halt the project.
Hamid Reza Araqi, managing director of the National Iranian Oil Co., April 29 bypassed Afghanistan and the other TAPI partners by offering a gas-swap deal to Turkmenistan that would transfer Turkmen gas to Pakistan via Iran.
Stoking security fears and appealing to Turkmenistan's desire to boost revenues quickly, Araqi said, "In the best case scenario, TAPI could be constructed in 10 years; it is still unclear which party is going to provide the project's security and funding."
"We can conduct a swap in a short time at a considerably lower cost," he said, according to Radio Free Europe/Radio Liberty, without providing details on how much Turkmen gas Iran would be willing to swap.
"We have announced our readiness to Turkmenistan, that we are ready to export their gas to Pakistan, but have not received any response from them," Araqi said in the April 29 statement, suggesting the offer was made earlier.
Iran has completed its part of a project rivalling TAPI and meant to connect Iranian offshore gas fields to Pakistan and eventually to India.
Pakistan has rejected gas purchases from Iran and that project and remains committed to TAPI.
TAPI on track
"TAPI's contract has been signed, and the work on this project has been started. Hence, the Iranian attempts will remain futile," said Zifunun Safi, a representative from Laghman in the Afghan Wolesi Jirga, referring to Araqi's recent remarks.
"Turkmenistan is a regional gas exporter," said Saifuddin Saihun, an economist at Kabul University. "Instead of trying to sabotage TAPI, it is better for Iran to let go of such negative competition and to launch another project."
"As neighbours are seeking to create opportunities for co-operation, Iran should not replace healthy competition by hampering implementation of economic projects," he told Salaam Times.
[Zia Samar from Helmand contributed to this report.]