Saudi Arabia and Iran's surprise rapprochement is no "magic wand" for Yemen, analysts say, warning there are no easy solutions for the complex conflict and casting doubt on China's ability to act as a guarantor for peace.
The move to restore diplomatic ties has raised hopes of an easing in tensions across the region and especially in Yemen, the Arab world's poorest country, where the heavyweight rivals have been fighting what amounts to a proxy war.
The Iran-backed Houthis seized control of Sanaa in 2014, prompting a Saudi-led intervention the following year and fighting that has left hundreds of thousands dead and caused one of the world's worst humanitarian crises.
But in a country that has long endured upheaval and is fractured along confessional, regional and political lines, even the withdrawal of Saudi and Iranian influence would not solve all the problems.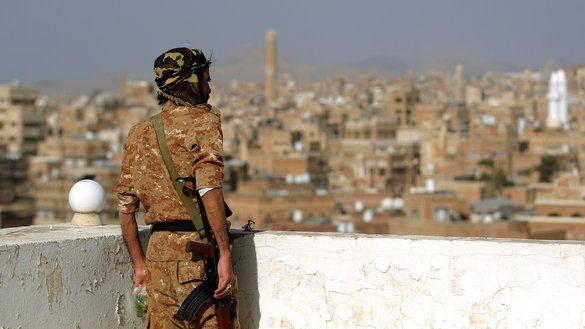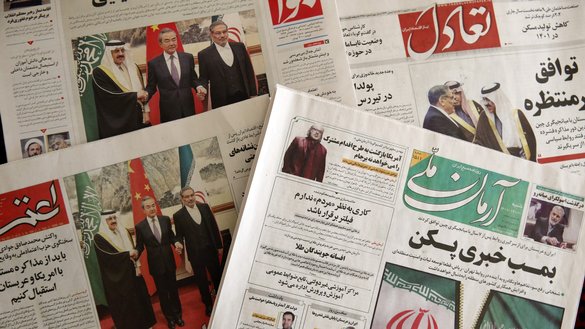 "The Saudi-Iran deal is a constructive step, but it won't in itself resolve the Yemen conflict, at least not in the short term," said Elizabeth Kendall, a Yemen expert from Cambridge University's Girton College.
"This is because the Yemen conflict was ultimately domestically generated around questions of who controls power, territory and resources."
Yemen's problems range from a collapsed economy with millions dependent on aid to a significant al-Qaeda presence and breakaway moves in the south, which was a separate, communist-ruled country from 1967 to 1990.
The Houthis, who come from a northern region bordering Saudi Arabia, control large swathes of the country where they are tightening restrictions, particularly on women.
Mixed reaction to deal
Yemen's government welcomed the March 10 announcement, expressing hope for "a new phase of relations in the region, starting with Iran's cessation of interference in Yemeni affairs".
But it said it would continue to deal cautiously with the Iranian regime until it sees a fundamental change in its behaviour and destructive policies in Yemen and the region, Asharq al-Awsat reported.
This includes its continued support of the Houthis through its supply of weapons and Islamic Revolutionary Guard Corps (IRGC) trainers.
Reaction from the Yemeni public appeared mixed.
"God willing, the agreement between Iran and Saudi Arabia will be a good sign for the Arab world and the world, and in particular for Yemenis and Yemen to end the war," said Altaf Ali, of Houthi-held Sanaa.
But in the besieged government-held city of Taez, Abdulhakim Mujalis said he doubted that renewed diplomatic relations between Saudi Arabia and Iran "will make a comprehensive peace".
"It may make a temporary truce according to certain agreements for a short period, but it will not prevent war or make a comprehensive and lasting peace at all in Yemen," he said.
Fighting in Yemen calmed markedly after a United Nations brokered ceasefire came into effect last April, and has remained largely on hold even after the agreement lapsed in October.
Saudi Arabia has been holding behind-the-scenes, Omani-sponsored talks with the Houthis for months, according to Yemeni and regional sources.
US special envoy for Yemen Tim Lenderking on Tuesday (March 14) travelled to Saudi Arabia and Oman to continue intensive US efforts to build on the truce.
"The truce and the ensuing period of calm enabled through US diplomacy since 2021 have saved thousands of lives, brought tangible relief to millions of Yemenis, and created the best opportunity for peace Yemen has had in years," the US State Department said in a statement.
'No magic wand'
According to Sanaa Centre for Strategic Studies director Maged al-Madhaji, the Saudi-Iran deal isn't a "magic wand" for the problems facing Yemen.
"The solution to Yemen will come only through a multilateral dialogue with the presence of Saudi Arabia, the United Arab Emirates (an important member of the Arab coalition), the Houthis, Iran" and others, he said.
International Crisis Group Institute researcher Ahmed Naji said the Saudi-Iran detente does "not mean a complete end to all the complexities of the conflict".
Yemen is witnessing "a multi-layered war, and this deal will contribute to addressing the regional dimension of it", he said.
"But the local motives of the conflict will remain present, and it will require more time and multi-track solutions to end them".
"What is unclear is whether Beijing will offer any guarantees should either party violate the agreement's terms," the Carnegie Middle East Centre said in an analysis.
Iranian involvement is "a fact of life" in Yemen and other countries of the region, it said, suggesting that the only guarantee of peace in Yemen "seems to be the unwillingness of either party to upset China at this critical juncture".
"Most long-term observers of Saudi Arabia-Iran relations are rightly sceptical as to whether the two sides will be able to translate the spirit of the deal into a genuine rapprochement," Al-Monitor said in an analysis.
"Unlike Washington, China's power projection capabilities are highly limited," the independent news site said.
"With its sole foreign military base in Djibouti, and no substantial security architecture in the region, Beijing would be unable to enforce the deal with the use -- or threat -- of force," it noted.
"While this very absence of military might may be a source of soft power for China in the eyes of regional states ... Beijing cannot protect key assets in the region or respond to transgressions," it added.
"Beijing is still reliant on Washington in this regard," it said, adding that China "will almost certainly be unable and unwilling to act as a guarantor of the deal".