Senior Iranian leaders have been scouting around for homes in Venezuela, hedging their bets should the ruling regime in their homeland collapse, a new report says.
In December, the Iran International media outlet said it had learned that a delegation of four senior Iranian officials had travelled to Venezuela to reach an agreement.
Venezuela reportedly agreed to allow high-ranking Iranian officials and their families to take refuge if the Iranian regime falls.
Iran International also quoted an analyst as saying the request for refuge "reportedly came directly from Iranian leader Ali Khamenei's office".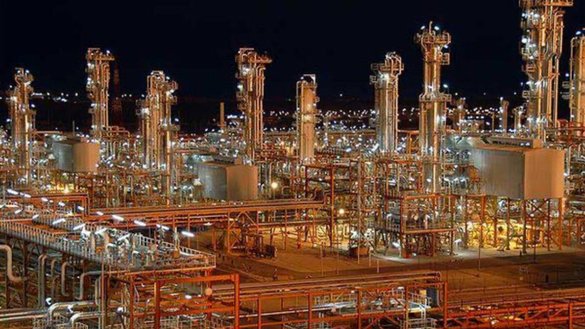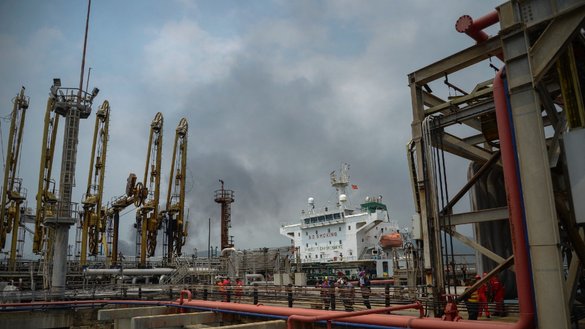 Rumours that Iranian officials have been buying beach-side villas in Venezuela, prompting an increase in real estate prices, have been circulating in recent months.
It is certainly true that the Iranian regime is weakened, bankrupt and isolated, a Europe-based Iranian analyst told Al-Mashareq, asking that his name not be used.
If the report about Iranian officials seeking refuge in Venezuela is true, he said, it further proves the regime's instability.
"If the regime falls -- which it might -- where else could Iranian officials go?"
"Venezuela is an equally isolated country under US sanctions, and one of the few countries that Iran has relations with, so it may take in regime officials, particularly given the amount of money Iran spends in Venezuela," he said.
If the report is factual, the visit has been kept under wraps.
A Venezuelan Foreign Ministry source, who declined to be named, denied that Iranian officials have visited Caracas to discuss asylum.
The two governments are enjoying "the best relationship", he told Al-Mashareq.
Ample support for Iran is reflected on the official Twitter account of the Iranian Embassy in Venezuela, where users point to the United States as Iran and Venezuela's "common enemy" in their posts.
Iran's spending spree in Venezuela
Meanwhile, Iran is spending millions of dollars that it does not have on Venezuela, while its own people are grappling with an economic crisis.
The Iran-Venezuela Binational Bank has spent billions of dollars of Iranian taxpayers' money on loans to Venezuela, which are unlikely to be paid back anytime soon, Iranian website Aftab News reported in November.
Caracas has not made its committed payments toward projects Tehran has launched in Venezuela, including in oil, construction and agriculture.
Last month, a few expatriate Persian media outlets reported that Iran has vowed to allocate up to $7 billion to funding various projects in Venezuela.
This is while, according to the Central Bank of Iran (CBI), Iran's foreign debt exceeded $7.2 billion as of its May estimate.
Iran's state TV has said 60 to 70% of the capital of the "Iran-Venezuela market" will be dedicated to Venezuelan oil projects.
In addition to providing Venezuela with refined fuel to supply its deteriorating energy market, Iran sells it weapons, provides military training and reportedly provides guidance on ways to avoid US and European sanctions.
In return, Iran's Islamic Revolutionary Guard Corps (IRGC) and Lebanese Hizbullah are smuggling Venezuelan gold to raise funds for their activities, facilitated by the sale of Iranian oil, according to a confidential document from London-based Lloyds Marine Insurance Company obtained by Iran International.
Lloyds further stated that flights from Caracas to Tehran via Mahan Air are being used as an illicit channel to ship gold to pay for Iranian oil, in breach of applicable sanctions, Iran International reported on December 12.
The recent bilateral drone development project is another aspect of the two countries' co-operation.
At a July 5 military parade, Venezuelan President Nicolás Maduro unveiled "Venezuelan drones with attack capabilities".
Venezuela is the only Latin American country that has this type of weapon. It is a well-known fact, observers say, that Caracas enjoys Tehran's military support.
20-year partnership
Maduro and Iranian President Ebrahim Raisi signed a 20-year co-operation pact in Tehran on June 11, to boost ties in various areas.
The two pariah countries, both isolated and heavily sanctioned, will "work together on financial, energy and defence projects", Raisi said.
But so far, economists say, the co-operation has been rather one-sided.
Iranian media in October reported that El Palito, the refinery built by Iran in Caracas, is operational after Tehran signed a contract worth $116 million with Caracas in May to repair and relaunch the dilapidated refinery.
Iran has been swapping Venezuelan heavy oil and other commodities for gasoline, condensate, refinery parts and technical assistance while providing the country with lighter oil to be used as diluent.
On December 6, Reuters reported that an Iranian tanker carrying about 2 million barrels of ultra-light oil arrived that week in Venezuelan waters.
As part of a contract negotiated between the two countries in 2006, Iran delivered the first of four advanced oil tankers to Venezuela in May 2020, and the second vessel was delivered on June 11.
A third oil tanker was delivered to Caracas in September, while a fourth will join Venezuela's state-owned oil and natural gas corporation (PDVSA) in 2024.
The deliveries come as the United States has imposed severe economic sanctions on Iran and Venezuela.
Many Iranian economic and political analysts accuse the Iranian regime of "selling the country", as it has done with its other allies, Russia and China.
"Regime authorities would do anything to gain power, remain in power, and ensure they have a place to go if they fall from power," said an Iran-based political scientist.
"Selling the country is the only way for Islamic Republic officials to buy themselves a safe haven, and that safe haven appears to be Venezuela at the moment," he told Al-Mashareq.
Marisela Luzardo contributed to this report from Caracas.