Russia's war on Ukraine and the human rights abuses that followed its February invasion have damaged its reputation on the world stage and set in motion a push to have it removed from the United Nations (UN) Security Council.
Ukraine has previously lobbied for Russia to be removed from the global body.
US lawmakers who sit on the Commission on Security and Co-operation in Europe (Helsinki Commission) have introduced a bill in the US Congress that calls on the United States to boot Russia from the council, Foreign Policy magazine reported December 14.
The Helsinki Commission wants Congress to argue that Russia's war has violated the "purposes and principles of the United Nations", and asks government agencies to limit Russia's privileges at the UN, the magazine said.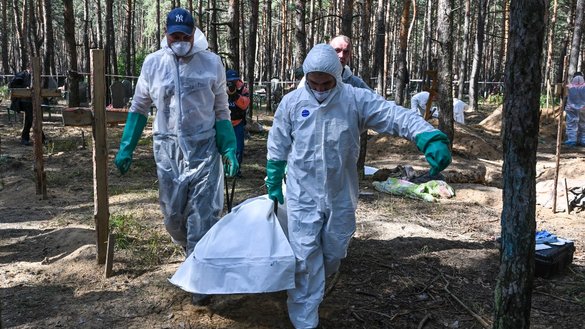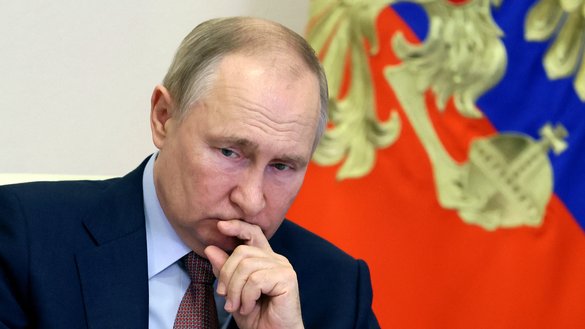 The legislation states that Russia has committed "flagrant violations" of the UN Charter that call into question its right to hold a Security Council seat.
Among these violations are "the illegal annexation vote in four Ukrainian oblasts [provinces], the perpetration of atrocities in Ukrainian cities such as Bucha, nuclear sabre-rattling and creating risks to the world's food supply", Foreign Policy said.
The legislation is not legally binding but "solidifies thinking" about how to curb Russian influence, the magazine noted.
War crimes and atrocities
In a mid-November address, Ukrainian President Volodymyr Zelenskyy accused Russian soldiers of committing more than 400 war crimes and "atrocities" in Kherson province, which Russia illegally annexed on September 30.
"The Russian army left behind the same savagery it did in other regions of the country it entered," he said.
Ukrainian Prosecutor General Andriy Kostin in September said his office had documented 34,000 potential war crimes committed by Russian forces and is mounting a case for genocide, the BBC reported.
"Mass burial sites have been found in several parts of Ukraine previously occupied by Russian troops, including some holding civilian bodies showing signs of torture," it said.
"In April, over 400 bodies of civilians were found in Bucha, a town on the outskirts of Kyiv. In September, 450 bodies -- mostly of civilians -- were found in mass graves in Izyum, in Kharkiv region."
"In March, Russian forces carried out an air strike on a theatre in Mariupol which was being used as a refuge for children," the BBC added. "A hospital in Mariupol was also struck in March."
On March 23, almost one month after Russia invaded Ukraine, US Secretary of State Antony Blinken announced that in the assessment of the US government, "members of Russia's forces have committed war crimes in Ukraine".
Russian President Vladimir Putin has "unleashed unrelenting violence that has caused death and destruction across Ukraine" since launching an unprovoked and unjust war of choice, Blinken said.
"We've seen numerous credible reports of indiscriminate attacks and attacks deliberately targeting civilians, as well as other atrocities," he said.
"Russia's forces have destroyed apartment buildings, schools, hospitals, critical infrastructure, civilian vehicles, shopping centres and ambulances, leaving thousands of innocent civilians killed or wounded."
"Many of the sites Russia's forces have hit have been clearly identifiable as in-use by civilians," he added, including the Mariupol maternity hospital.
Russia's reputation tarnished
Russian military operations in Ukraine have severely diminished Russia's reputation as a military power -- and called into question its superpower status.
In an October 11 interview with CNN, US President Joe Biden said Putin had "miscalculated significantly" in his invasion of Ukraine.
Biden said he did not think Russia would use a tactical nuclear weapon but warned that even Putin's threats have a destabilising effect that may cause potential errors in judgment.
"I think it's irresponsible for him to talk about it, the idea that a world leader of one of the largest nuclear powers in the world says he may use a tactical nuclear weapon in Ukraine," Biden said.
"While the war has been a tragedy for Ukraine and Ukrainians, it has also proven a disaster for Russia -- militarily, economically and geopolitically," Brookings Institution senior fellow Steven Pifer wrote in a December 8 report.
"The war has badly damaged Russia's military and tarnished its reputation, disrupted the economy, and profoundly altered the geopolitical picture facing Moscow in Europe," he said.
"It will make any near-term restoration of a degree of normalcy in US-Russian relations difficult, if not impossible, to achieve."
The success of Ukraine's defence "has exposed the rotten reality behind Russia's reputation as a military superpower", Ukrainian former minister of defence Andriy Zagorodnyuk wrote in a September 13 Atlantic Council analysis.
"The Russian military's difficulties in Ukraine highlight the limitations of Putin's authoritarian rule," he said, noting that the Russian leader "fell victim to his own propaganda" with commanders "simply too scared to contradict him".
"The invasion force assembled in early 2022 was woefully inadequate for the task at hand, but Putin's personal obsession with the destruction of Ukraine meant that nobody dared to warn him of the dangers," he said.
"Instead, Putin's blind faith in the invincibility of the Russian army and his unhinged insistence on Ukraine's illegitimacy were allowed to prevail over more sober military judgments," he added.
The Russian military's new reliance on Iran -- an international pariah state that is near bankrupt as it also faces sanctions -- is just one example of the magnitude of the challenges before the Kremlin as defeat by its much smaller neighbour looms.
But it illustrates the level of desperation and isolation to which Russia has sunk as a result of its war on Ukraine.