KABUL -- Afghans welcomed the US strike that targeted al-Qaeda leader Ayman al-Zawahiri at his hideout in Kabul, saying his death enhances Afghanistan's security and supports stability and peace in the country and world.
In a televised briefing on Monday (August 1), US President Joe Biden confirmed that al-Zawahiri had been killed early Sunday morning, and vowed not to let Afghanistan become a safe haven for terrorist groups.
Al-Qaeda's presence has irreparably damaged Afghanistan's national security and reputation, analysts and Afghan citizens told Salaam Times, adding that it poses a serious threat to the country.
"Al-Qaeda is an international terrorist network," Germany-based Afghan political analyst Mohammad Wais Nasiri told Salaam Times.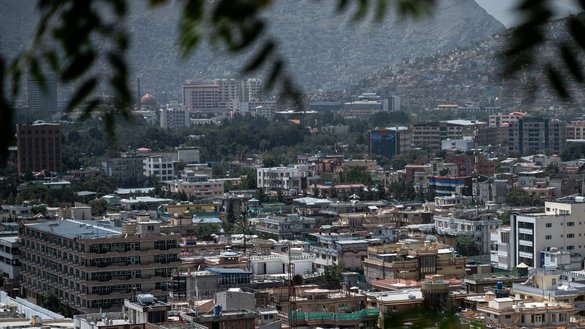 "It is a serious threat to the world, especially to Afghanistan," he said. "Ever since its establishment, it has carried out the bloodiest terrorist attacks, killing countless innocent civilians."
"Afghans never want Afghanistan to become a base for international terrorists because the existence of al-Qaeda has overshadowed the country's prestige and threatened its national security and national interests," Nasiri said.
The US State Department on Monday rebuked those who had been "hosting and sheltering the leader of al-Qaeda in Kabul".
It described the move as a gross violation of the Doha Agreement and "repeated assurances to the world that they would not allow Afghan territory to be used by terrorists to threaten the security of other countries".
Afghans are shocked
"We could not imagine the al-Qaeda leader was living in the heart of Kabul, just a few kilometres away from the Arg [presidential palace]," said Kabul resident Mohammad Tayeb, 23, who attends a private university.
"Everybody is shocked and disappointed by the revelation," Tayeb said.
"The news that the al-Qaeda leader lived in Kabul has unfortunately once again typecast Afghanistan as a base for terrorist networks," he added. "It has harmed Afghans' dignity and our country's reputation."
"The presence of the al-Qaeda leader in Afghanistan is against the wishes of the Afghan people and the international community," said Kabul-based civil society activist Sayed Abdullah Hashimi, 36.
"I was shocked to learn from the media about the killing of Ayman al-Zawahiri," he said. "It is indeed questionable that he lived in Kabul's Sherpur area, where many foreign embassies and the houses of prominent officials are located."
"Afghans consider the presence of al-Qaeda a great risk to our country, and we are certainly against it," Hashimi said. "We do not want international terrorist groups to have sanctuary in Afghanistan."
"We urge the international community, particularly the US, not to allow Afghanistan once again to become a terrorist base that could pose threats to the people of Afghanistan and the world," he said.
"Afghans have been the victim of al-Qaeda and other terrorist groups for several years," said Shukrullah Siddiqi, 29, of Kabul, who runs a fruit and grocery shop in the Baharistan neighbourhood.
"We do not want our country to become a centre for international terrorists once again, and have its reputation compromised on the world stage," he told Salaam Times.
Many welcome the news
"The presence of al-Qaeda has negative and unbearable consequences for Afghanistan," said Zahidullah Amarkhail, who lectures at a private university in Kabul. "It damages Afghans' reputation and status."
"It is important that we establish an amicable relationship with the international community and do not let al-Qaeda once again regroup and mobilise resources in our country," Amarkhail said.
"The existence of al-Qaeda poses serious threats to Afghanistan's national security, peace and stability as well as to the world," he told Salaam Times.
"As a superpower, the US has a moral responsibility to ensure global peace and security, and it has the right to target terrorist groups to achieve this," he said.
"We welcome the strike that resulted in the killing of al-Qaeda leader Ayman al-Zawahiri in Kabul," Amarkhail said.
"Afghanistan's reputation will be at stake should al-Qaeda continue to operate in the country," said Kabul city schoolteacher Razia Nikzad, 27.
"If so, Afghanistan will be further isolated, politically and economically, and the Afghan people will have to endure the devastating consequences," she said.