Pakistan's Chinese-built coal power plants, which have long raised serious environmental concerns, have now become a major economic burden for the country amid a spike in coal prices.
Pakistan in recent weeks has been facing a severe energy deficit during an economic crisis fueled by inflation. To make matters worse, coal prices have hit record highs due to civil unrest in South Africa and Russia's invasion of Ukraine.
With a lack of foreign reserves, Islamabad has been seeking cheap coal for its Chinese-built plants.
Prime Minister Shehbaz Sharif in a high-level meeting on June 27 approved using rupees instead of US dollars to import cheap but high-quality coal from Afghanistan.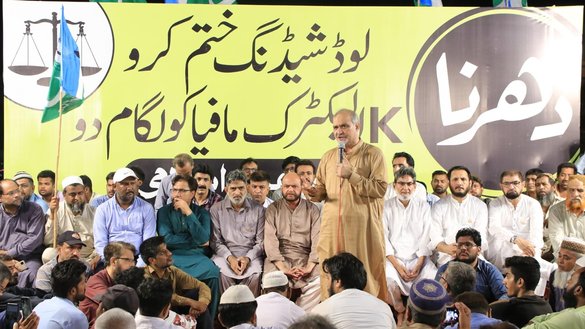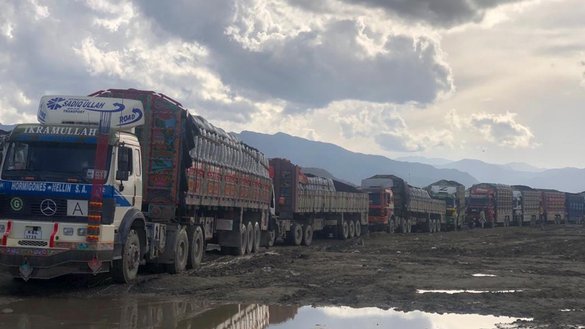 "The prime minister was informed that import of coal from Afghanistan, initially required only for the Sahiwal and Hub power plants, would save more than $2.2 billion annually in the import bill," the state-run Radio Pakistan reported.
However, Afghan authorities increased the price per tonne of coal from $90 to $200 and imposed 30% taxes on its export, state-run Bakhtar News Agency reported on July 29.
Huaneng Shandong Ruyi-Sahiwal Coal Power Plant in Punjab province and the HubCo Coal-fired Power Plant in Balochistan province -- both 1,320MW facilities that supply electricity to the national grid -- are among the Chinese-built and -financed power projects that need coal to function.
Coal formed a major part of Pakistan's energy projects under the China-Pakistan Economic Corridor (CPEC), a Pakistani component of China's Belt and Road Initiative (BRI), also known as One Belt One Road (OBOR).
Of the 18 "priority" energy projects financed by China, nine were coal fired, the Third Pole reported in October 2021.
Of those, four -- including the Huaneng Shandong Ruyi-Sahiwal Coal Power Plant and the HubCo Coal-fired Power Plant -- are complete and have been supplying electricity to the national grid since 2017, it noted.
China for its part in September vowed to end overseas coal projects as part of its contribution to the global effort to cut climate-warming greenhouse gas emissions.
Economic burden
Chinese-financed coal projects have become an economic burden for the government, say officials and analysts in Islamabad.
"It is now hard for Pakistan to buy expensive coal to run them to overcome the worsening electricity crisis in the country," said a Pakistani Ministry of Finance official on the condition of anonymity.
The price of coal on the international market reached $425 per tonne in March before dropping, he said.
Unpredictable international coal prices make running Chinese-financed coal-fired projects to generate electricity "impossible," the official said.
Chinese power-producing firms in Pakistan threatened to shut down their plants in May unless the government made 300 billion PKR in back payments, Dawn reported May 10.
The Chinese companies said they were not provided the liquidity needed to match coal prices.
Pakistan is now asking for debt relief from China on the CPEC-linked power projects.
"Beijing, which has claimed to be an 'all-weather friend' ... instead has pressured [Pakistan] continuously to pay its debts," the Finance Ministry official said.
Environment hazards
CPEC-linked coal-fired projects in Pakistan have long been accused of spewing major air pollutants in South Asia and exposing local populations to serious health risks.
A plan to build and operate coal mines and power plants in Thar led to a report warning of dire consequences.
In May 2020, the Centre for Research on Energy and Clean Air (CREA), a Washington, DC-based think-tank, published a study on the "Air Pollution, Health and Toxic Impacts of the Proposed Coal Mining and Power Cluster in Thar, Pakistan".
Over an operating period of 30 years, the emissions from the coal mines and power plants in Thar would be responsible for 29,000 air pollution-related deaths, 40,000 asthma emergency room visits, 19,900 new cases of asthma in children and 32,000 preterm births, according to the study.
The plants would also result in 20 million days of work absence (sick leave) and 57,000 cumulative years of human lives beset with disabilities related to chronic obstructive pulmonary disease, diabetes and stroke, it added.
"The proposed plants would constitute one of the largest air pollutant, mercury and CO2 emissions hotspots in South Asia," the report warned. "The plants would emit an estimated 1,400 kg of mercury per year, of which one fifth would be deposited into land ecosystems in the region."
Meanwhile, other countries are scrapping coal-based power plants because of climate change, air pollution and economic impacts, CREA lead analyst Lauri Myllyvirta said in May 2020 during a Zoom discussion.