ISLAMABAD -- Pakistan last week rejected a request from Beijing to allow a Chinese private security company to operate in its territory.
"China's Ministry of State Security has requested to allow a Chinese security company to establish its office and run its operation in Pakistan to protect Chinese nationals and projects related to the China-Pakistan Economic Corridor (CPEC), a Pakistani component of China's Belt and Road Initiative (BRI)," said an official in the Interior Ministry in Islamabad.
The BRI is also known as One Belt One Road (OBOR).
The ministry emphatically turned down the request, saying that no other country may open a security company in Pakistan.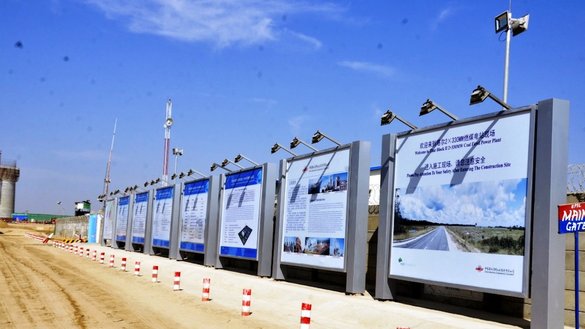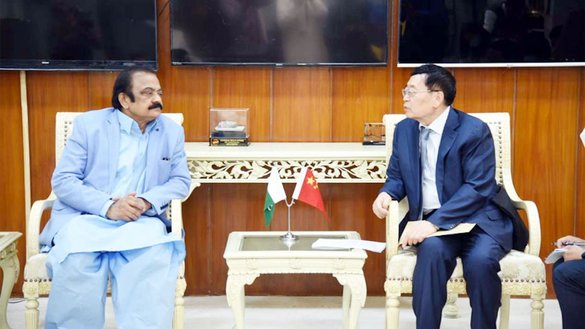 Doing so would not only violate Pakistani law but also compromise the country's security, officials said.
Azaz Syed, an Islamabad-based journalist covering Pakistani security, confirmed that China formally sought permission from Islamabad to establish a Chinese security company to operate in Pakistan.
"Pakistani interior ministry has objected giving permission of Chinese security company to operate in Pak, well placed sources have told me," he tweeted June 15.
Beijing's request raises the spectre of Russia's Wagner Group, which is implicated in human rights abuses around the world.
The Russian private security company (PSC) first emerged in Ukraine in 2014.
Since then, its mercenaries have been involved in conflicts around the world, including in Syria, Mozambique, Sudan, Venezuela, Libya, the Central African Republic, Mali and Chad.
The hired guns have been accused of war crimes in nearly every hot zone in which they are deployed -- including in Ukraine, Mali, Libya and Syria.
"Pakistan is a sovereign country, and it should not allow another country to open its [PSC]," said Saeed Aziz, director of a Karachi-based PSC.
"Instead of providing security to Chinese interests in Pakistan, the deployment of Chinese [PSCs] will further worsen the security situation in the country, particularly in Balochistan," Aziz said.
Security risk
China's PSCs operate abroad with little regard for international or domestic law, according to a 2018 study by the Mercator Institute for China Studies of Berlin, Germany.
"Chinese laws regulating the security sector only cover activities on domestic soil. And international law remains vague about PSCs, even though it does cover activities of private security firms in times of conflict," said the study.
"The lack of regulation means that for their overseas operations, Chinese PSCs are not required to obtain a license in China (though they may need one from the host country)," the study continued.
"This carries the risk that small, unqualified companies may exaggerate their experience and set up overseas units that are incapable of providing the services they advertise."
"Furthermore, in countries with lax gun controls, Chinese PSCs could easily get access to weapons."
Meanwhile, Pakistan has already been ramping up security to address Beijing's concerns.
On June 15, the Foreign National Security Cell in Islamabad, established to co-ordinate the security of all the foreign nationals, especially Chinese citizens, in Pakistan, asked Chinese nationals living in the capital to inform police prior to their movement, Dawn reported.
Pakistani Interior Minister Rana Sanaullah earlier on May 18 told Wang Daxue, counsellor of the Chinese Foreign Ministry Department of External Security Affairs, that Pakistan is utilising all resources to protect Chinese nationals in the country, Radio Pakistan reported.
Sanaullah informed Wang of the establishment of the Foreign National Security Cell during the meeting in Islamabad.
Rise in anti-Chinese sentiment
Beijing in recent years has inked deals with Islamabad for several multibillion-dollar infrastructure projects.
But the deals have raised concerns among local residents about Chinese influence and resentment over the companies' labor practices, particularly paying Chinese nationals more than Pakistani workers.
Anger over growing Chinese influence in Balochistan has spurred Baloch and Sindhi militant organisations to ally with each other, fuelling concern that the combined group will step up violent activities in the region.
In 2021, Balochistan witnessed a 93% increase in terrorist attacks, mainly from separatist groups, compared to the previous year, according to the Pak Institute for Peace Studies, an Islamabad-based think-tank.
Experts have pointed to the formation of the Baloch Raji Aajoi Saangar (BRAS) militant group to target Chinese investments and Pakistani security forces as the main reason behind the recent surge in the ethnic insurgency in the province.
In late April, the Balochistan Liberation Army (BLA), a BRAS component, claimed responsibility for a suicide bombing at the Confucius Institute in Karachi.
Four people, including three Chinese teachers, were killed.
BLA separatists in February also staged twin assaults on army posts in the Noshki and Panjgur districts of Balochistan.
"The February 2 attacks, hours before Prime Minister Imran Khan's China visit, were linked with the Baloch population's grievances with Beijing over its exploitation of [Balochistan's] natural resources," Mujtaba Baloch, a Panjgur-based political activist, said at the time.