ISLAMABAD -- Loans and financial agreements between Islamabad and Beijing are among the key factors behind Pakistan's ongoing economic crisis, economists and think-tank analysts say.
Pakistan's new government, grappling with soaring inflation, unveiled a 9.5 trillion PKR ($47 billion) budget Friday (June 10), earmarking more than 40% to service the country's massive foreign and domestic debt.
The budget, unveiled by Finance Minister Miftah Ismail, allocates 3.95 trillion PKR ($19 billion) just to service the country's whopping debt of $128 billion.
A $6 billion International Monetary Fund (IMF) bailout package signed by former prime minister Imran Khan in 2019 has never been fully implemented because his government reneged on agreements to cut or end some subsidies and to improve revenue and tax collection.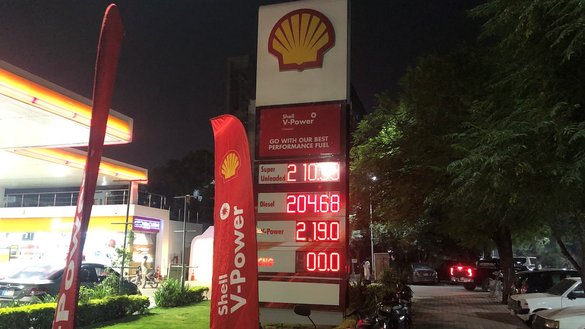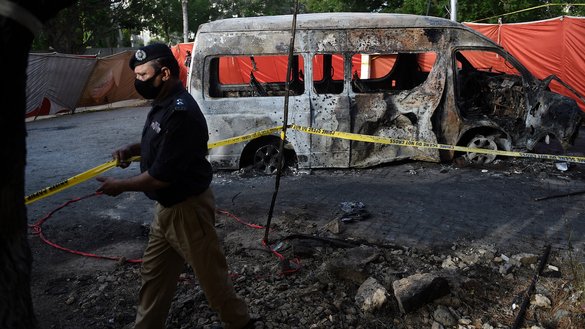 Islamabad has so far received $3 billion, with the programme due to end later this year.
Officials are seeking an extension to the programme through June 2023, as well as the release of the next tranche of $1 billion.
The problems stem from decades of poor economic management by successive governments and military rulers who have failed to tackle endemic corruption and widespread tax avoidance -- resulting in major debts owed in particular to China, say analysts.
Chinese debt trap
The China-Pakistan Economic Corridor (CPEC), a Pakistani component of China's Belt and Road Initiative (BRI), also known as One Belt One Road (OBOR), has sparked criticism that it burdens Pakistan with debt and enables China to leverage "debt trap diplomacy".
"China's ability to exert influence on Pakistan's economy has grown substantially in recent years, mainly due to the fact that Beijing is now Islamabad's largest creditor," according to a United States Institute of Peace report published in May 2021.
Pakistan's total public and publicly guaranteed external debt stood at $44.35 billion in June 2013, just 9.3% of which was owed to China.
By April 2021, this external debt had ballooned to $90.12 billion, with Pakistan owing 27.4% -- $24.7 billion -- of it to China, the report said, citing IMF statistics.
Officials are becoming increasingly aware of the so-called "debt trap".
"Beijing, which has claimed to be an 'all-weather friend', has not helped Islamabad get out from the worst economic situation and instead has pressured [Pakistan] continuously to pay its debts," a Pakistani Ministry of Finance official said on the condition of anonymity.
The issue was so contentious that Islamabad sent Foreign Minister Bilawal Bhutto Zardari to the United States to seek financial help, the official said.
Bhutto Zardari met with US Secretary of State Antony Blinken on May 18 in New York to "affirm the shared desire for a strong and prosperous bilateral relationship", said a US State Department statement.
The two sides also discussed "expanding partnership in climate, investment, trade and health, as well as people-to-people ties", it added.
The United States "will continue to work bilaterally on ways to grow investment and trade opportunities to build a prosperous and stable Pakistan", said a State Department spokesperson.
Anti-Chinese sentiment
Beijing in recent years has inked deals with Islamabad for several multi-billion-dollar infrastructure projects.
But the deals have raised concerns among local residents about Chinese influence and resentment over the companies' labour practices, particularly paying Chinese nationals more than Pakistani workers.
Anger over growing Chinese influence in Balochistan has spurred Baloch and Sindhi militant organisations to ally with each other, fuelling concern that the combined group will step up violent activities in the region.
In late April, the Balochistan Liberation Army (BLA), a component of the Baloch Raji Aajoi Saangar (BRAS), claimed responsibility for killing four people, including three Chinese teachers, in a suicide attack targeting the Confucius Institute at the University of Karachi.
BLA separatists in February also staged twin assaults on army posts in Noshki and Panjgur districts of Balochistan.
"The February 2 attacks, hours before Prime Minister Imran Khan's China visit, were linked with the Baloch population's grievances with Beijing over its exploitation of [Balochistan's] natural resources," Mujtaba Baloch, a Panjgur-based political activist, said at the time.