LUXEMBOURG -- With mounting evidence pointing to Russian mercenaries' involvement in atrocities around the world, the Wagner Group's financier made a last ditch attempt to distance himself from the accusations.
Yevgeny Prigozhin, a close ally of Russian President Vladimir Putin, had challenged a 2020 decision to freeze his assets in the European Union (EU) and to place him on a visa blacklist over the deployment of Wagner fighters to Libya.
But last Wednesday (June 1), a top EU court rejected Prigozhin's bid.
Following the money
Wagner Group mercenaries have been fighting in Libya since 2018 to buoy the Russian-backed Libyan National Army led by strongman Gen. Khalifa Haftar.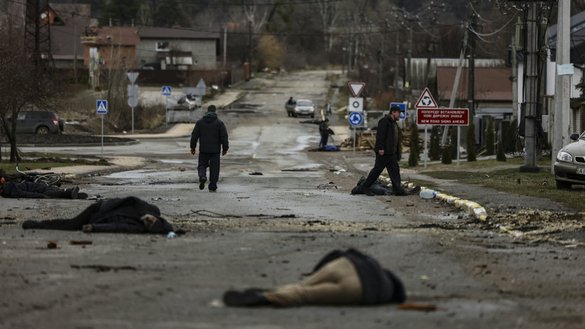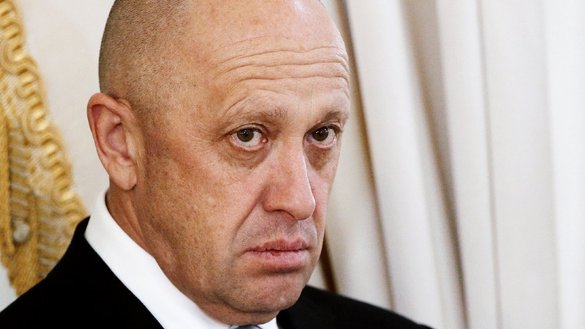 Libya's vast oil reserves and its strategic location on the Mediterranean Sea are attractive to Moscow, which seeks a stronger hand in the Middle East and North Africa.
Wagner is suspected of having its largest foreign presence in Libya, while other Russian private military companies (PMCs) are involved in the conflict as well, according to the United Nations (UN).
In the EU's General Court last week, Prigozhin claimed he had "no knowledge of an entity known as Wagner Group" despite the bloc providing "specific, precise and consistent evidence demonstrating the numerous close links between Mr. Prigozhin and Wagner Group".
Prigozhin is also on the US Federal Bureau of Investigation (FBI)'s wanted list "for his alleged involvement in a conspiracy to defraud the United States".
The US Treasury issued sanctions against the Russian company Evro Polis in 2018, saying the company was contracted to "protect" Syrian oil fields "owned or controlled" by Prigozhin.
The same company is tied to actions in Libya.
Prigozhin is also blacklisted by Washington for meddling in the 2016 US elections, and the EU sanctioned him in April over the Russian invasion of Ukraine.
Up to 20,000 mercenaries from Wagner Group, as well as from Syria and Libya, were fighting alongside Moscow's forces in Ukraine, a European official said in April.
Germany's foreign intelligence, known as the BND, in April said it intercepted radio communications that suggested members of the Wagner Group played a role in the murder of Ukrainian civilians as Russian forces retreated from the town of Bucha.
'Deadly legacy'
Wagner first emerged in Ukraine in 2014. Since then, its mercenaries have been involved in conflicts around the world, including in Syria, Mozambique, Sudan, Venezuela, Libya, the Central African Republic (CAR), Mali and Chad.
The hired guns have been accused of war crimes in nearly every hot zone in which they are deployed -- including in Ukraine, Mali, Libya and Syria.
"New information from Libyan agencies and demining groups links the Wagner Group to the use of banned landmines and booby traps in Libya in 2019-2020," Human Rights Watch (HRW) said in a statement May 31.
"Antipersonnel landmines, which are designed to be exploded by the presence, proximity or contact of a person, violate international humanitarian law because they cannot discriminate between civilians and combatants," HRW said.
"The Wagner Group added to the deadly legacy of mines and booby traps scattered across Tripoli's suburbs that has made it dangerous for people to return to their homes," said Lama Fakih, HRW's Middle East and North Africa director.
In the CAR, Wagner mercenaries "appear to have summarily executed, tortured and beaten civilians since 2019", HRW reported May 3.
In April, UN High Commissioner for Human Rights Michelle Bachelet denounced "serious human rights violations" in the CAR, including killings and sexual violence against civilians, committed by rebel groups but also by the military and their Russian allies.
In Mali, where Wagner Group mercenaries are guarding the presidential palace, controversy has flared over a March operation in Moura that left hundreds dead.
The Malian army and witnesses interviewed by the press and HRW described the operation as a massacre of civilians, with rapes and looting carried out by Malian soldiers and foreign fighters believed to be Russians.
'Trail of lies'
In an attempt to deflect attention from "atrocities" by the Wagner Group, Moscow has stepped up its disinformation campaign in Mali, the US State Department said in a statement May 24.
Wagner and other entities linked to Prigozhin are "exploiting turbulent situations through disinformation" to boost Russia, it said.
"Russia's intensified application of disinformation and the use of the Wagner Group across Africa has spread a trail of lies and human rights abuses," it said.
"Amid mounting reporting that the Wagner Group has committed atrocities in Mali since its arrival in 2021, Russia's disinformation and propaganda ecosystem continues to deploy false narratives to deflect attention and avoid responsibility."
A look at Russia's involvement in Ukraine and Syria provides a cautionary tale for Libya, the CAR, Mali and others.
For years the Kremlin has pumped fighters and money into the Syrian conflict in support of President Bashar al-Assad as part of its drive to increase its geopolitical influence.
Russian PMCs have flooded Syria in recent years to the extent of undermining the role of the Syrian army.
In a September 2019 report, the Syrian Network for Human Rights accused the Kremlin of committing "hundreds of war crimes" during its military operations in Syria since 2015.
On March 15, 2021, three advocacy groups from France, Syria and Russia filed a landmark legal complaint in Moscow against the Wagner Group over the 2017 beheading of a Syrian man and abuses they believe amount to "war crimes".
'The Wagner legend'
A former Russian soldier and Wagner fighter who was deployed to eastern Ukraine and then to Syria, where he was badly wounded, confirmed Wagner's ruthless activities.
Russia uses mercenaries "in such a way that contradicts all moral norms and values", Marat Gabidullin, 55, told AFP in an interview May 11.
Russian Foreign Minister Sergey Lavrov last month reaffirmed the Kremlin's official position that Wagner is present in countries like Mali and Libya "on a commercial basis".
Putin has described Wagner as a "private business".
In response to reports that Wagner is operating a gold mine in Sudan, Prigozhin denied the very existence of the group.
"I, unfortunately, have never had gold mining companies," he said in a lengthy written response that The New York Times published June 5.
"And I am not a Russian military man," he said.
"The Wagner legend," he added, "is just a legend."
Gabidullin rubbished the notion that Wagner had no links to the state.
"Private individuals having possession of such arms can happen only with the permission of the state authorities. No less," he said.