While the Ukraine war continues to prove that Russian troops are poorly supplied, fed and led as evidenced by staggering losses and setbacks, the conflict has also destroyed the myth that Russian military equipment is top rate.
Russian President Vladimir Putin has long boasted about his country's new generation of "invincible" weapons.
In 2018, Putin claimed Russia had built a new hypersonic missile system, the Avangard hypersonic vehicle, that can fly at 20 times the speed of sound and manoeuvre up and down.
"This makes it absolutely invincible for any forms of air and missile defence," he said during that year's state of the nation address, calling it an "ideal weapon".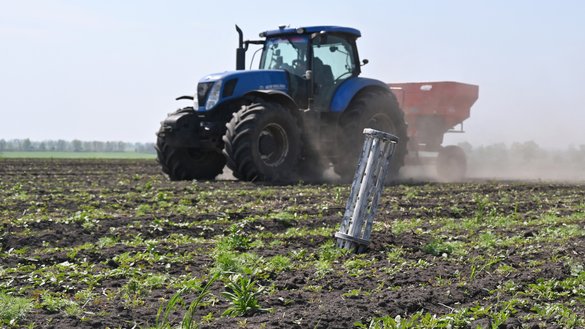 Just last month, Putin announced that Russia had successfully tested the Sarmat intercontinental ballistic missile -- another one of Russia's next-generation "invincible" missiles.
"This truly unique weapon will strengthen the combat potential of our armed forces, reliably ensure the security of Russia from external threats and make those who, in the heat of aggressive rhetoric, try to threaten our country, think twice," Putin told the army in televised remarks April 20.
"Sarmat is the most powerful missile with the longest range of destruction of targets in the world, which will significantly increase the combat power of our country's strategic nuclear forces," Russia's Defence Ministry said in a statement.
Russia in March said it used the Kinzhal, yet another "invincible" hypersonic missile, for the first time to strike a target in Ukraine.
Moscow's May 9 Victory Day parade saw another attempt to convince the Russian public and the world of the country's military might, but Russian warplanes were conspicuously missing from the celebrations.
Officials blamed bad weather for their grounding, but observers noted that Russian warplanes, pilots and air-to-ground weapons have all grossly underperformed in Ukraine.
Dwindling supplies
In contrast to Putin's claims, Russian troops have had to resort to using outdated and patched-up equipment in Ukraine.
On April 10, Ukraine's Defence Ministry shared a video that appears to show a soldier dismantling an Orlan-10 Russian military surveillance drone that crashed in Ukraine.
The drone was covered in duct tape and used a generic handheld Canon DSLR camera that had its main navigation glued down so ensure it does not accidentally switch modes, the soldier said.
The soldier also points out that the drone's fuel tank appears to have been made with the top and lid of a plastic water bottle.
In another sign that Russian troops are ill-equipped and unprepared, Ukrainian troops found what appeared to be Russian army bandages from 1978 discarded on a battlefield, ITV News reported March 23.
The Kremlin's blustery claims are being tested on the battlefield in Ukraine, and analysis shows they are coming up short.
Russian airplanes have failed to establish air superiority over Ukraine, despite flying 200-300 sorties daily, a senior US Defence Department official told reporters on May 9.
Russia also has expended many of its cruise missiles and both short- and medium-range ballistic missiles. The Russians "have blown through" many of their precision-guided munitions, said the official, who requested anonymity.
Russia has launched so many missiles into Ukraine that "they're having inventory issues with precision guided munitions and they're having trouble replacing" them, the official said.
As the war entered its third month, Russia had fired more than 2,125 of its most accurate weapons, the Pentagon said May 2. Britain's Defence Secretary Ben Wallace on May 9 said their use had dropped sharply after only the second week of the war.
International sanctions are also having an impact on Russia's arms industry, which is struggling to replace guided missiles used by Russia's military in Ukraine because of an embargo on electronic components against Moscow, the Pentagon official said.
Based on US intelligence, Washington believes the sanctions -- particularly on electronic components -- have "had an effect on the Russian defence industrial base".
This is why large cities such as Mariupol or Kharkiv are hit by unguided bombs that do not distinguish between a military target and a residential building, the official said.
Furthermore, Russian forces continue to suffer from supply and discipline problems, including among officers who are "refusing to obey orders and move", the official continued.
The Russians are also still struggling with logistical issues, the official said, adding they are "struggling to resupply their troops".
'Modern technology'
In other damning evidence, downed Russian fighter jets have been found with rudimentary GPS receivers "taped to the dashboards" because their builtin navigation systems are so bad, Wallace said May 9.
"'GPS' receivers have been found taped to the dashboards of downed Russian Su-34s so the pilots knew where they were, due to the poor quality of their own systems," he said.
"The result is that whilst Russia have large amounts of artillery and armour that they like parading, they are unable to leverage them for combined arms manoeuvre and just resort to mass indiscriminate barrages," he said.
The Su-34 was first manufactured in the Soviet Union in the early 1990s but is still one of Russia's leading fighter jets.
Russian vehicles "are frequently found with 1980s paper maps of Ukraine in them", Wallace said, adding that soldiers were using "pine logs as makeshift protection on logistical trucks" and attaching "overhead 'cope cages' to their tanks".
The so-called "cope cages" are supposed to defend against anti-tank weapons that strike the top of the vehicle, where the armour is the thinnest, Insider reported March 26.
"The idea is that if you set off a bazooka or a Panzerfaust, which is the German one, they're set off early and so they don't hit the tank itself. They kind of dissolve their energy at the wrong distance to work effectively," said Justin Crump, a military veteran and CEO of risk intelligence firm Sibylline.
In reality, the cages are largely ineffective against the modern anti-tank weapons used by the Ukrainians, such as the Javelin and NLAW, or Next-generation Light Anti-tank Weapon.
"They give them psychological protection against weapons, but actually, they do very little," Crump said.
Russia has so far lost at least 270 tanks in Ukraine -- which is around 10% of its estimated active force, according to the open-source weapons tracking site Oryx.
The Russian military largely uses Soviet-era T-72 tanks that date back to around the 1970s, according to Crump.
"The saying always was that Russia has a large, modern army," he said. "We discovered that the modern part isn't very large and the large part isn't very modern. And the large part is increasingly getting smaller."