When a Russian carmaker asked Iran to supply it with key components it cannot access due to Western sanctions imposed after the invasion of Ukraine, it was a telling moment that encapsulated the consequences both regimes face as international pariah states.
Hossein Bahrainian, from the Iranian Auto Parts Makers Association, said a Russian automaker had enquired about purchasing parts, without specifying the company by name, the official IRNA news agency said May 2.
The components in demand included brake systems, seat belts, airbags, alternators, air conditioners, thermostats and power window systems, Bahrainian said.
"Given the Russian automaker's demand for co-operation with Iranian equipment manufacturers, companies that have the capacity to supply Russia... in terms of quality and quantity of production, can try their luck for a presence in the market of this northern neighbour," he said.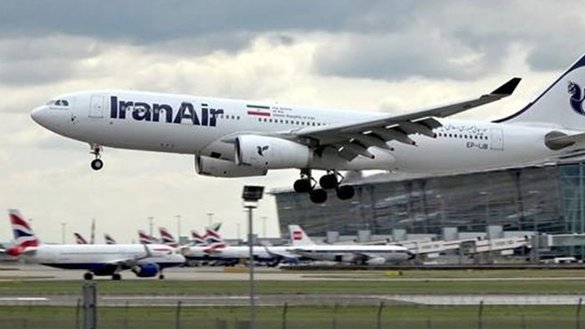 Some Iranian car components, including engine cooling and suspension systems, have already been exported to Russia in recent years.
Western carmakers have ventured into Russia to assemble cars over the past two decades as the country's economy expanded.
But since Moscow sent troops into Ukraine in February, numerous carmakers have stopped sales of their cars or parts to Russia -- including Audi, Honda, Jaguar and Porsche.
Makers that have halted Russian production include BMW, Ford, Hyundai, Mercedes, Volkswagen and Volvo.
Production by automaker AvtoVAZ -- the largest carmaker in Russia with the country's top brand, Lada, a company majority owned by France's Nissan-Renault group -- is almost at a standstill due to a shortage of imported components.
The Renault Group is under intense pressure to boycott Russia over Ukraine and is considering whether to withdraw from AvtoVAZ.
It owns AvtoVAZ in partnership with Rostec, a state-owned defence conglomerate run by Sergei Chemezov, a sanctioned close ally of Russian President Vladimir Putin.
On Monday (May 9), a US defence official said international sanctions are hitting Russia's arms industry, which is struggling to replace guided missiles used by Russia's military in Ukraine because of an embargo on electronic components against Moscow.
Russia has launched so many missiles into Ukraine that "they're having inventory issues with precision guided munitions and they're having trouble replacing" them, the senior Pentagon official, who requested anonymity, told reporters.
The official told a press briefing that, based on US intelligence, Washington believes the sanctions -- particularly on electronic components -- have "had an effect on the Russian defence industrial base."
This is why large cities such as Mariupol or Kharkiv are hit by unguided bombs that do not distinguish between a military target and a residential building, the official claimed.
Pariah states and spare parts
Access to spare parts has long been an issue for Tehran, which has been an international pariah for years.
Iran has faced stringent economic sanctions, reimposed by the United States in 2018.
Eighty percent of Iran's dilapidated public transportation sector is worn out and has not been renewed or replaced in the past decade, say analysts.
In a December 8 interview with IRNA, the deputy head of Iran's Airline Association, Alireza Barkhor, revealed that more than half of Iran's fleet of civilian aircraft is grounded for lack of spare parts.
"The number of inactive planes in Iran has risen to more than 170... as a result of missing spare parts, particularly engines," he said. "If this trend continues, we will see even more planes grounded in the near future."
"We hope that one of the priorities of the government will be helping to finance airlines so that they are able to provide the spare parts to refurbish the grounded planes," he added.
According to Iranian economic daily Financial Tribune, the national carrier Iran Air operates a fleet of 39 planes, the majority of them Airbus jets.
In 2016, following the lifting of sanctions, Iran concluded deals to purchase 100 Airbus jets, 80 Boeing planes and 40 ATR aircraft.
But the Islamic Republic received only 11 planes before deliveries were interrupted following the reimposition of sanctions, the media outlet said.
The deteriorating state of Iran's economy and transportation fleet was brought on "not only by the sanctions but also because of the diversion of public funds by Iran's Islamic Revolutionary Guard Corps (IRGC) to its regional proxies", said political researcher Abdul Nabi Bakkar.
"Iran's financial relationship with the world is weak," Iran's former International Civil Aviation Organisation representative Alireza Manzari told ILNA in December. "Moreover, we must pay cash to aircraft sellers, and won't be able to use foreign loans and financing when it comes to the process of financing the purchasing of planes."
"Currently, the Iranian government has good relations with China and Russia only," transportation analyst Mehrdad Arasi said.
"The two countries, however, have nothing to offer in terms of aviation technology," he noted. "In fact, they purchase their own passenger planes from US and European companies such as Airbus and Boeing."