ISLAMABAD -- Baloch separatists are taking advantage of safe havens in Iran to launch attacks in Pakistan, Pakistan's Interior Ministry warned this week.
Interior Minister Sheikh Rasheed Ahmad in a written reply submitted to questions from the National Assembly on Monday (March 28) confirmed that banned separatist groups are regrouping via the Iranian province of Sistan and Baluchestan.
The National Intelligence Co­-ordi­nation Committee (NICC) has been working to integrate all federal and provincial intelligence and carry out effective border management and fencing along the western border to stem the tide of growing militancy in the region, he said.
"Persistent intelligence-based operations are being undertaken to neutralise terror organisations and operational capabilities of the counter-terrorism apparatus are being enhanced," Ahmad added.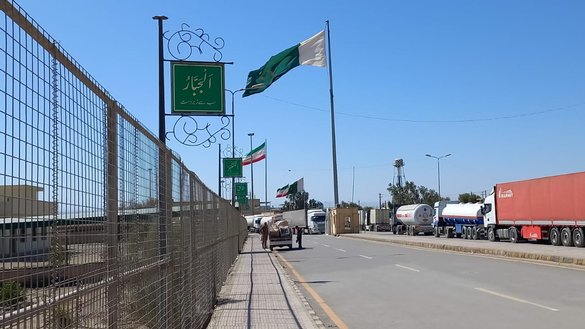 Baloch insurgent groups have carried out high-profile attacks in recent months, mainly in districts that border Iran.
Militants from the Balochistan Liberation Army (BLA) on February 2 staged twin assaults on army posts in Noshki and Panjgur districts, Balochistan.
Pakistani security forces eventually repelled both attacks.
Both Pakistan and the United States have declared the BLA a terrorist outfit.
The Baloch Liberation Front (BLF), another proscribed separatist militant group, on January 25 killed 10 security personnel in Kech district.
The Baloch separatist groups orchestrated the recent attacks on security forces from Iran, according to the Jamestown Foundation, a Washington-based think-tank.
Dr. Allah Nazar, a BLF separatist leader, is also suspected of operating from Iran against Pakistan, it said in a report published March 25.
"The BLA and BLF are beneficiaries of Iran's lenient attitude towards them because Iranian security forces have given protection and refuge to them and other Baloch rebel groups," it said.
The Pakistani groups have used this protection to attack Jaish al-Adl, an Iranian militant group that opposes Tehran for its alleged oppression of the Baloch ethnic community in Sistan and Baluchestan, the report said.
Pakistan has repeatedly raised with Iran the issue of the growing presence of Baloch separatist groups, it added.
Iranian interference
Islamabad's patience with Tehran has worn thin in recent years over cross-border militancy and Iranian interference in its affairs.
In a security crackdown in February, Pakistani authorities discovered links between Pakistani money launderers and Iranian intelligence.
The Federal Investigation Agency (FIA) on February 9 arrested a senior official of the Karachi-based House Building Finance Corporation, a housing finance company that is a subsidiary of the State Bank of Pakistan.
The official was detained for alleged involvement in "conducting hundi and hawala business for Iranian intelligence", Dawn reported.
That arrest came after authorities busted a racket of hawala and hundi businesses in Karachi, arresting 13 suspects and seizing amounts of foreign and local currencies equal to tens of millions of rupees, according to an FIA official in Karachi.
"Several Pakistani intelligence agencies have been sharing information about the growing influence of Tehran in Pakistan's internal security affairs," the official said on the condition of anonymity.
Preliminary reports suggest that the Iranian intelligence agency was attempting to fund Tehran-linked militant groups such as the Zainabiyoun Brigade and Sipah-e-Muhammad Pakistan (SMP), the official said.
Iran's Islamic Revolutionary Guard Corps (IRGC) formed the Zainabiyoun Brigade, a militia comprised of Pakistanis sent to fight in Syria in support of Bashar al-Assad's regime.
The Iranian regime has also allegedly provided support and funds to the outlawed SMP, a Shia terror outfit.
Balochistan's counter-terrorism authorities last September 24 also announced the arrest of three alleged members of a terrorist cell with ties to Iran during an intelligence-based operation in Turbat district, Balochistan.
Such interference does not bode well for Pakistan, analysts say.
"Iran has expanded its soft power strategy in Pakistan, particularly in Balochistan, through its political, economic and proxy tools," said Jan Achakzai, a security analyst and former adviser to the Balochistan government.
"Tehran has started to exercise its [influence] at multiple levels... and this influence is definitely becoming a nuisance for Pakistan," he wrote in the Global Village Space magazine on February 7.