KYIV -- As Ukraine's outnumbered army holds off attempts by Russian forces to storm the capital and other major cities, the country's allies have pledged massive military support to help fight the Kremlin's war of aggression.
Some analysts had predicted before the war that Kyiv would fall in one or two days. Russian forces invaded Ukraine last Thursday, but as of Monday (February 28) had not seized any large city.
Lethal aid from around the world
Countries disgusted by yet another Russian invasion of a much smaller neighbour are rushing lethal aid to Ukraine.
European Union (EU) countries will give fighter jets to Ukraine, EU foreign policy chief Josep Borrell said Sunday as the bloc agreed to transport weapons worth €450 million ($503.8 million) to Kyiv.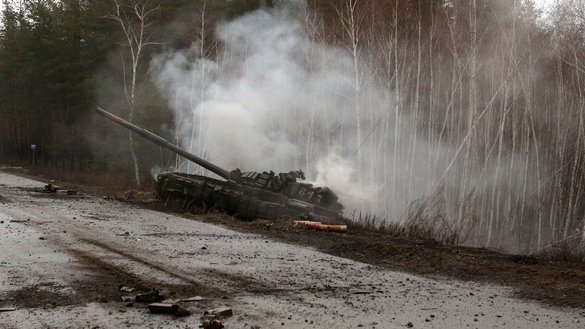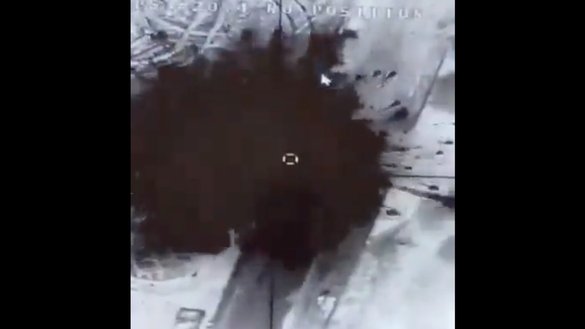 The commitment marks "the first time in the bloc's history that it will send arms to a country under attack", Axios reported.
The United States said Saturday it was sending an extra $350 million in military aid to Kyiv to bring its total support to more than a billion dollars over the last year.
"This package will include further lethal defensive assistance to help Ukraine address the armoured, airborne and other threats it is now facing," US Secretary of State Antony Blinken said.
Germany has broken a longstanding taboo of not exporting arms to conflict zones, vowing Saturday to send Ukraine 1,000 anti-tank weapons, 500 Stinger surface-to-air missiles and nine howitzers.
It also is donating 14 armoured vehicles and 10,000 tonnes of fuel.
The Dutch Defence Ministry said it was sending "200 Stinger missiles as soon as possible", after a shipment Saturday of sniper rifles and helmets.
Canada is sending lethal military weaponry to Ukraine and lending Kyiv 500 million CAD ($394 million) to help it defend itself.
The Czech Republic Saturday said it was sending 4,000 mortars "in the next few hours" as well as an arsenal of 30,000 pistols, 7,000 assault rifles, 3,000 machine guns, scores of sniper rifles and a million bullets.
The Czechs had already promised Kyiv 4,000 mortars worth €1.5 million ($1.7 million), which have yet to be delivered.
Sweden is sending 5,000 anti-tank rockets to Ukraine as well as field rations and body armour.
It is the first time Sweden has sent weapons to a country at war since it aided Finland, which the Soviet Union invaded in 1939.
Greece, which has a large community in Ukraine -- 10 of whom have been killed -- is sending "defence equipment" as well as humanitarian aid.
Portugal is giving Ukraine night vision goggles, bulletproof vest, helmets, grenades, ammunition and automatic G3 rifles.
Romania is offering to treat the wounded in its 11 military hospitals as well as sending fuel, bulletproof vests, helmets and other "military material" worth €3 million ($3.4 million).
Turkish drones, which decimated Russian client forces in Libya and Syria in 2020, have proved invaluable to the Ukrainian war effort.
On Sunday, the Ukrainian military tweeted a video of a drone incinerating a Russian military column in Zhytomyr province.
Various media outlets are also reporting that citizens from multiple European countries are forming brigades and traveling to Ukraine to fight Russian forces.
Stalling the invaders
On the ground, Russian forces find themselves unable to advance as they anticipated.
Ukraine's army Monday said it fought off several attempts by Russian forces to storm the outskirts of Kyiv overnight with the capital also hit by three missile strikes.
It claimed that it had inflicted 5,300 casualties and destroyed 191 tanks and that Russia's offensive had "slowed".
The greatly outnumbered Ukrainian forces have relied heavily on civilians who have joined the fighting.
Russia has yet to give a casualty figure. Its army Sunday admitted only that some troops had been "killed and injured", without saying how many had died in Ukraine.
On Monday, Ukrainian President Volodymyr Zelenskyy urged Russian soldiers to desert.
"Get out of here. Don't believe your commanders. Don't believe your propagandists. Just save your lives," he said.
In other videos posted by Ukrainian officials, captured Russian troops say their commanders lied to them, telling them they would be going merely on "exercises".
Some Russian families are finding out only from Ukrainian-posted videos of prisoners of war that their sons were sent to invade Ukraine, the London Guardian reported Sunday.
Civilian toll
The fighting is hitting Ukrainian civilians hard.
Kyiv says 352 civilians have been killed, including 14 children, since the invasion began last Thursday. The United Nations (UN) counts at least 102 dead civilians, including seven children.
"More than 500,000 refugees have now fled from Ukraine into neighbouring countries," UN refugee chief Filippo Grandi tweeted Monday.
According to an earlier UN High Commissioner for Refugees (UNHCR) count, more than 280,000 people -- more than half the total -- fled into Poland alone.
Almost 85,000 crossed into Hungary, more than 36,000 into Moldova, over 32,500 into Romania, 30,000 into Slovakia and over 300 into Belarus, UNHCR said.
Many of those leaving Ukraine were moving onward toward other European countries, the UN agency said, tallying some 34,600 who had already done so.