WASHINGTON -- The United States on Sunday (August 22) enlisted several major airlines in its evacuation of tens of thousands of Afghans, Americans and other foreigners from Kabul.
US Secretary of Defence Lloyd Austin activated the rarely used Civil Reserve Air Fleet to aid the onward movement of those arriving at US bases in the Middle East, the Pentagon said.
"We're going to try our very best to get everybody, every American citizen who wants to get out, out," Austin said in an American Broadcasting Co. (ABC) interview on the evacuation mission, adding that the same applied to America's Afghan allies.
A number of civilian craft -- from American Airlines, Atlas, Delta, Omni, Hawaiian and United -- will aid the military cargo transports involved in the evacuation, the statement said.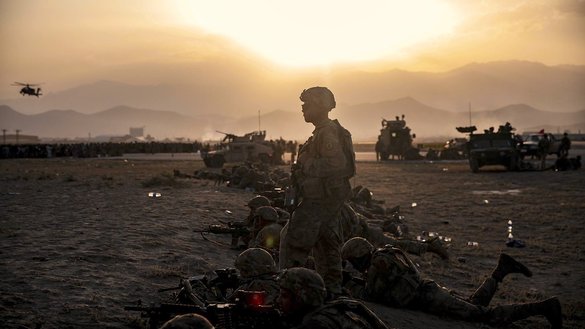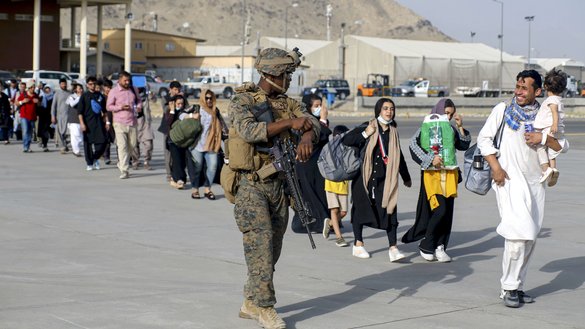 The airliners will not fly in and out of Kabul but rather will transport evacuees from US bases abroad to Europe and the United States.
US President Joe Biden has set an August 31 deadline for the airlift organised by thousands of temporarily deployed US troops but has left the door open to an extension if needed.
Austin did not rule out asking Biden to extend the deadline.
"We're going to continue to assess the situation. And again, work as hard as we can to get as many people out as possible. And as we approach that deadline, we'll make a recommendation to the president," he told ABC.
"In terms of what we'll be able to accomplish going forward... we can't place a specific figure on exactly what we'll be able to do, but I'll just tell you that we're going to try to exceed expectations, and do as much as we can, and take care of as many people as we can, for as long as we can," Austin said.
'A dangerous operation'
Speaking in the White House Sunday, Biden said his "hope is we will not have to extend".
"We'll see what we can do," he added when asked by reporters what his reply was to foreign leaders asking for more time.
Britain Monday said it would urge the United States to extend an end-of-the-month deadline for evacuations from Afghanistan.
"We have a long way to go and a lot could still go wrong," Biden said, citing the threat of attacks by the Khorasan branch of the "Islamic State of Iraq and Syria" (ISIS-K) in particular.
"We know that terrorists may seek to exploit the situation," he said, underlining why US officials are keen to complete the mission as soon as possible. "It's still a dangerous operation."
When asked in an interview last Wednesday if US troops would stay until every American who wants to be has been evacuated, Biden replied: "Yes."
"Americans should understand that we're going to try to get it done before August 31," he told ABC, adding, "If there's American citizens left, we're gonna stay to get them all out."
The administration is still working on removing Americans and others who need to leave Afghanistan.
'Fast as we can'
"What we're focused on is getting as many people out as fast as we can, as effectively and as safely as we can," US Secretary of State Antony Blinken told the Columbia Broadcasting System (CBS) Sunday.
"It's also important to note the Taliban has said that it intends to keep the airport open," he said.
"It wants a functioning airport, and it has made commitments about the safe passage of people with no deadline attached to that. And we will hold the Taliban to that commitment."