HERAT -- As the Taliban capture more territory, the militant group is making life increasingly miserable for residents of areas they control, with oppressive rules and extortion, reprisals, summary executions, beheadings and kidnappings girls for forced marriages.
Taliban militants have dragged civilians out of their homes at night and executed them after show trials, all while imposing suffocating restrictions, say residents across Afghanistan.
All the restrictions, such as burqas for women, long beards for men and forced attendance at mosques, are reminiscent of the Taliban's rule in the 1990s, showing how nothing has changed in their worldview.
As they did before, the Taliban are trying to outlaw technology and women's rights.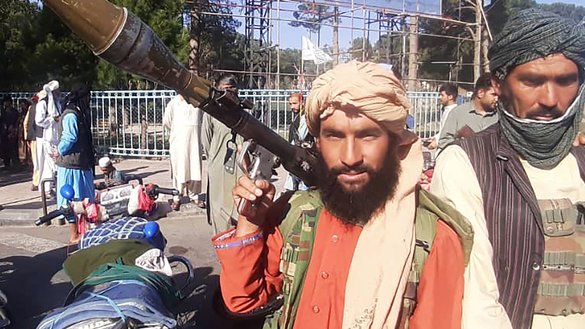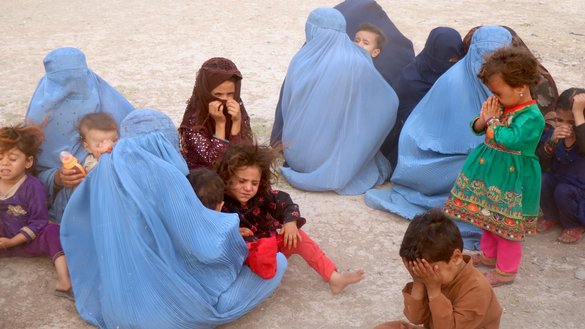 The Taliban have warned residents against watching television, sending girls to school and allowing women outdoors if a male relative is not accompanying them, said Sayed Mohammad Sekandari, 55, a resident of Ghorian district in Herat, which the Taliban captured July 6.
"The Taliban have not changed at all, and they are misbehaving and torturing civilians the way they did...20 years ago," Sekandari said.
"The Taliban do not appreciate any social, cultural or traditional principle," he said, adding that they treat the elderly and children "like animals".
With the arrival of the Taliban in some districts, the lives of women have become darker than anyone else's, Mahnaz Haidary, a university student and resident of Zindajan district, Herat province, told Salaam Times. The Taliban have forced all women and girls to wear burqas.
Zindajan fell into the Taliban's hands on July 8.
"I never used to wear a burqa, and I hate wearing it," Haidary said, adding that the Taliban's threats give her no option other than wearing the "prison-like" burqa.
"Before the Taliban entered Zindajan district, I used to go to Herat alone several times a week to go to university," she said. "But if the Taliban know I am a student, they will immediately kill me."
Life under the Taliban is like living in hell, Haidary said.
Those who do not follow the Taliban's orders face brutal punishment, the BBC reported Thursday (August 12).
"In our Sharia it is clear: the punishment for those who engage in sexual intercourse before marriage -- male or female -- is 100 lashes in public," a Taliban judge told the BBC. "But anyone who's married will be stoned to death in case of adultery… For those who steal: if the accusation is proven, the hand will be cut off."
Extorting money from civilians
Meanwhile, the Taliban are extorting money and food from civilians in areas they control, say residents.
The Taliban force civilians to prepare meals for them at least two or three times a day, Toor Ahmad Karimi, a resident of Ghorian district, told Salaam Times.
"The Taliban ordered households to slaughter their livestock...and give them the meat," Karimi said, adding that civilians must obey. "If anyone refuses, the Taliban beat and torture them."
The Taliban have started collecting taxes -- under the guise of ushr and zakat -- from every household, he said.
Villagers had a poor harvest this year because of the prevailing drought, but the Taliban still forced farmers and gardeners to pay them large sums, said Karimi.
"Life in the Taliban-controlled areas of Ghorian district has become unbearable," he said.
The Taliban are making life difficult, Mujibullah Haqdost of Qadis district, Badghis province, told Salaam Times.
Qadis district fell May 18.
"The Taliban have asked families to register their youngsters to join their ranks," he said, adding that many young people who do not want to take up arms were forced to do so by Taliban threats.
Those young people do not believe in the Taliban's ideology but have to pretend to be members of the Taliban, according to Haqdost.
"Civilians are fed up with the Taliban's atrocities and ignorance," he added. Many families have fled to areas under government control.
The Taliban are more brutal and more ignorant than many think, said Haqdost.
Even though the Taliban receive millions of dollars from foreign intelligence agencies, they still extort money from civilians, Dadullah Qani, chairman of the Farah provincial council, told Salaam Times.
The Taliban demand "ushr and zakat" from locals, including the poor, he said. Many civilians "have no food, but the Taliban are forcing them to borrow money to pay them".
Thousands of families have fled to big cities to avoid the Taliban's extortion and reprisal, said Qani.
Disruption of public services
Despite collecting "taxes", the Taliban have suspended government services in areas they control, and destroyed all administrative documents related to the government, as well as halting work on roads, bridges and other infrastructure, say local authorities and residents of Herat.
The Taliban have forcibly disrupted these services, which has left residents at an impasse, Herat Governor Abdul Saboor Qani told Salaam Times.
Instead of serving the civilian population, the Taliban extort money by force and intimidation, said Qani.
The Taliban do not allow the government to rehabilitate facilities that they blew up, added Qani.
The Taliban pushed back those seized districts at least 20 years, said Abdul Qudos Ahadi, a civil society activist in Herat city.
"The Taliban have done nothing positive for the country throughout their history," he said, emphasising that the Taliban seek to destroy Afghanistan and annihilate the Afghans.
The Taliban have deprived civilians of government services and of international assistance, he said, adding they bring nothing wherever they have gone, except darkness, ignorance, violence and brutality.