HERAT -- Increasing Taliban violence has forced thousands of families in the western region of Afghanistan to abandon their homes.
Almost 3,000 families have been displaced in many districts of Herat by Taliban attacks over the past three months, said Mobin Qaderi, director of the Herat Refugees and Repatriations Department, on June 22.
Another 2,000 families have fled to Herat city from nearby districts, mostly from Shindand, Pashtun Zarghun and Obe districts, according to Qaderi.
"They have abandoned their homes, leaving everything behind because of intense clashes and continued Taliban fighting," he said.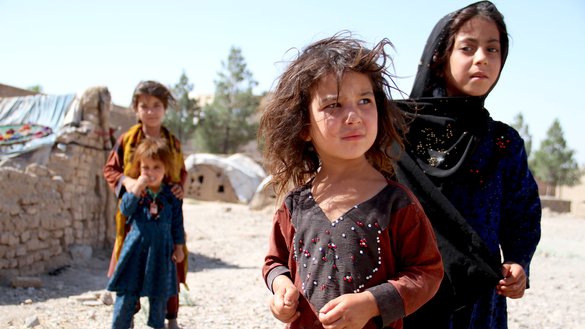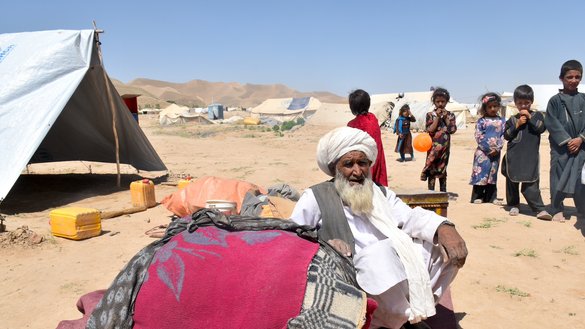 Government and humanitarian organisations have supplied the internally displaced persons (IDPs) with immediate assistance packages, including food supplies and basic aid, and will continue to provide aid, Qaderi said.
Meanwhile, a surge in Taliban fighting in Ghor province has also caused residents to flee, displacing more than 500 families in various districts, said Abdul Rauf Ghafoori, director of the Ghor Refugees and Repatriations Department, on June 21.
Of the 500 displaced families, 300 have so far received cash and food assistance, he said.
"We aim to distribute aid to the rest," Ghafoori said, adding that the continued Taliban fighting is forcing dozens of families to flee their homes each day.
Similarly, in Badghis, as many as 821 families have fled Qadis, Moqor and Ab Kamari districts and have taken temporary shelter in Qala-e-Naw city over the past month, said Mohammad Gul Mehraban, an official with the Badghis Department of Refugees and Repatriations, on June 20.
"We have started to survey the newly arrived IDPs," he said.
Oppression and torture
Members of displaced families say the Taliban have forced their young sons to join their fight by making death threats.
Sayed, a resident of Qadis district, Badghis province, said he was forced to take shelter in Qala-e-Naw city as a result of the Taliban's oppression and torture.
"The Taliban beat up our children and extorted money from us," he said, adding that he had to leave all his possessions behind.
Taza Gul, 60, a resident of Qadis district, said the Taliban fatally shot her young son who refused to join their ranks.
"The Taliban burned down our house, and we were forced to leave everything behind and escape," she said.
Amruddin, 55, of Ab Kamari district, said the Taliban killed his family members and did not even allow their survivors to bury them properly.
"Who knows what animals or wild birds might have eaten the remains of our deceased family members," he said.
"Enough is enough," Amruddin said. "We urge all parties at war to make peace and avoid the inevitable displacement of more civilians."
Hussain, a resident of Shindand, said that the Taliban destroyed the highway in his district in Herat and displaced the locals.
"The ongoing intense clashes have forced civilians to flee their homes and take shelter in Herat city or in secure villages," he said. "We have witnessed mortar shells landing ... every second."
Seizing homes, taking hostages
The Taliban are using civilians' houses as bases to launch attacks against security forces or to avoid counterattacks, said Badghis Governor Hesamuddin Shams.
Security forces play close attention to avoid inadvertently attacking civilians' houses even while fighting the Taliban, he said.
Shams said the Taliban do not abide by any law or principle of war and use civilians, especially women and children, as human shields.
When the Taliban enter houses, they force destitute families to feed them, he added.
Afghans are fed up with the increasing torture and oppression by the Taliban, said Anisa Ghayour, a member of the Ghor provincial council.
The Taliban continue to use civilians' homes as bases and take household members hostage to prevent security forces' counterattacks, and as a result, the houses have sustained major damage during the fighting, Ghayour said.
"The Taliban have violated Islamic and human values and sacrificed the lives of many innocent Afghans to achieve their goals," she said.
The Taliban have never cared about civilian lives, including those of women and children, said Hamidullah Naib, a civil society activist in Badghis.
They have killed members of families who refuse to accept their demands and have set their houses on fire, Naib said.
The Taliban are a terrorist group that is not committed to human values or to human rights principles, he said.