ISLAMABAD -- Pakistan has closed its border with Iran to pedestrians in a bid to prevent the entry of new coronavirus variants, in a move that reflects Islamabad's lingering distrust of Tehran over its handling of the pandemic.
The National Command and Operations Centre (NCOC), a government body that oversees the coronavirus response, on May 2 announced Pakistan would also seal its borders with Iran for two weeks, from May 4 to May 20.
Pakistan shares an approximately 930km border with Iran.
"The decision will be applicable only to inbound pedestrians with no effect on existing cargo/trade movement," the NCOC said in a May 2 statement.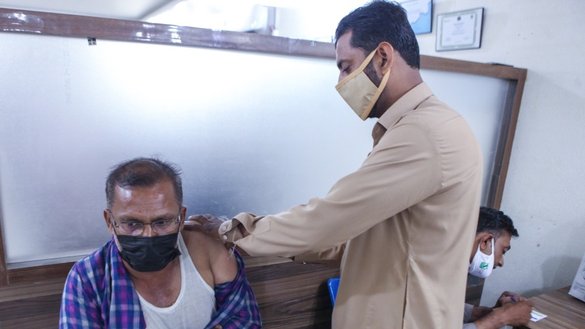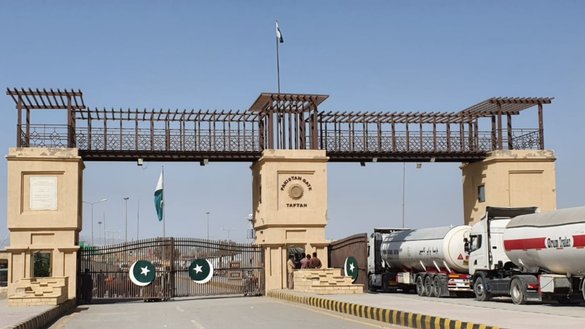 Pakistani nationals in both countries will be required to undergo testing and quarantine protocols upon their return to their homeland, the NCOC added.
"The NCOC's decision to seal the border with Iran was linked to Tehran's 'criminal negligence' for enabling the coronavirus to spread to Pakistan," said an Islamabad-based senior government health official.
"The border with Iran has been sealed for an initial period of two weeks," the official said on condition of anonymity, adding that a decision to reopen the border will come at a later NCOC meeting.
First cases linked to Iran
Some Pakistanis have criticised Iran for delaying information about the spread of the coronavirus after COVID-19 cases began to emerge in the Islamic Republic, thereby facilitating its spread to other countries.
Iranian authorities ignored doctors' warnings in December 2019 and January 2020 of an increasing number of patients with high fevers and lung infections in Qom, where many Pakistani pilgrims had travelled, Reuters reported.
The Iranian regime initially covered up news of the virus's spread to avoid impacting turnout at the February 2020 parliamentary elections, contend some analysts.
Instead of announcing quarantine measures, Iranian President Hassan Rouhani urged his compatriots to vote in the parliamentary polls.
In Pakistan, medics recorded the first two cases of COVID-19 on February 26, 2020. Both were linked to Iran. At the time, hundreds of Pakistani pilgrims were crossing through the Taftan border crossing daily to visit Shia shrines.
It is likely that many Pakistani pilgrims who contracted the infection had returned to Pakistan before February 26 because Iran "hid the information about the outbreak of coronavirus within its territory", the health official said.
Tehran did not deliver accurate information about the spread of the coronavirus to thousands of pilgrims visiting Iran, say private operators in Pakistan who manage pilgrimage tours to Iran.
"In early February [2020], rumours had already started in Iran about deaths due to coronavirus spread," Karachi-based travel agent Musawir Hussaini said in September. "But the Iranian regime hid the information from the public, particularly pilgrims from other countries, about the virus spread."
Because they had received no warning about the spread of the virus, pilgrims kept journeying to Iran until Tehran officially announced the outbreak and deaths on February 19, 2020, according to Hussaini.
Forced deportations
Following its attempt to hide the coronavirus outbreak, Tehran in February deported hundreds of Pakistani pilgrims without testing them for the virus.
As infections in Iran began to rise rapidly, Pakistani authorities sealed the border with Iran on March 16, 2020. By April 2020, medics could trace 51% of COVID-19 patients infected in Pakistan back to those pilgrims.
Iran funneled about 5,000 Pakistani nationals through the border in Balochistan despite Islamabad's request to wait until coronavirus quarantine facilities were ready for them, Foreign Minister Shah Mahmood Qureshi said in May 2020.
"I spoke with the Iranian foreign minister and requested time to make arrangements [for the Pakistani Shia pilgrims]," Qureshi said during a National Assembly session then.
After the Iranian regime said it could not co-operate on the timing, "Pakistan had no option but to receive its nationals," he said.
Many Pakistani pilgrims said that Iranian authorities arrested and forcibly deported them.
"We went to Mashhad, Iran, for a pilgrimage," said Muhamad Hussain of Hangu district in Khyber Pakhtunkhwa, in March 2020. "But the authorities there arrested us and bundled us into buses that brought us to the Taftan border crossing."
Iranian authorities were blaming pilgrims like him for the outbreak and denying them proper access to health care, said Hussain.