ISLAMABAD -- Pakistan is prepared to confront any potential security threats after international coalition forces withdraw from Afghanistan and is committed to a durable political resolution to the conflict between the Taliban and the Afghan government, officials and analysts say.
NATO and US forces began formally withdrawing from Afghanistan last Saturday (May 1) and have pledged to complete the action by September 11.
To support the withdrawal process and to defend against terrorist groups such as the Taliban, al-Qaeda and the "Islamic State of Iraq and Syria" (ISIS), the US military is deploying additional forces and resources in the Middle East.
As a longer-term counter-terrorism measure, Pentagon officials are looking at repositioning resources in countries bordering or near Afghanistan, although they have not yet specified where.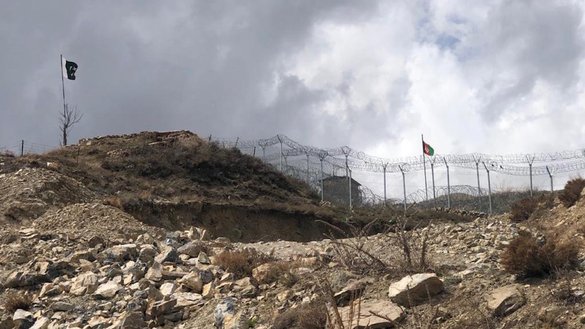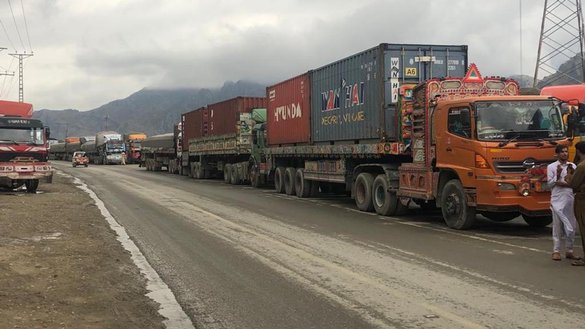 "Pakistan fully supports the principle of responsible troop withdrawal in co-ordination with Afghan stakeholders," Foreign Ministry spokesperson Zahid Hafeez Chaudhri told reporters last month.
He expressed hope that the United States would continue to urge Afghan leaders to seize the historic opportunity to achieve a political settlement in Afghanistan.
"Pakistan will continue to work together with the international community in the efforts for lasting peace and stability in Afghanistan," he said.
Allies in counter-terrorism
Pakistan has been monitoring the US-Taliban peace talks and the anticipated US military drawdown in Afghanistan and is poised to confront any potential security threats, officials say.
Analysts credit successful offensives, such as Operation Zarb-e-Azb, launched in 2014, with curbing a once-soaring number of militant attacks in Pakistan.
During the operations, security forces killed or arrested many militants from groups like Tehreek-e-Taliban Pakistan (TTP) and al-Qaeda.
However, a number of insurgents, especially leaders, fled to the neighbouring Afghan provinces of Khost and Kunar.
"Internally, Pakistan has succeeded in making it difficult for terror groups to carry out terror attacks," said a senior intelligence official in Islamabad who requested anonymity because he is not authorised to speak to the media.
"Externally, Pakistan has prepared for the future, particularly after the coalition drawdown, including [confronting] militant groups operating from Afghanistan," the official said.
Pakistan recorded three suicide attacks in 2020 and four in 2019, down from 19 in 2018, according to an annual security report published by the Pak Institute for Peace Studies in January.
In recent years, intelligence sharing among Pakistan, Afghanistan and the United States has resulted in the killing of several TTP and al-Qaeda commanders in Afghanistan and has helped Pakistan to improve its security situation, the official said.
Pakistan and the United States will remain close allies in counter-terrorism, he added.
Pakistan's construction of a fence along the 2,600km-long border with Afghanistan is another initiative that has helped ensure security on both sides of the border, analysts say.
The fence is 90% done and completion is scheduled for June, Interior Minister Sheikh Rasheed Ahmad said April 11.
"Sealing the border with Afghanistan is part of Pakistan's efforts to permit cross-border movement only through formally designated crossing points," said Akhtar Jan, an official posted at the Kharlachi border crossing in Kurram district.
To improve surveillance and security and stop cross-border attacks by militants, the Pakistani military and other border forces have jointly constructed new forts and border posts, apart from fencing the border, he said.
"After the fencing, cross-border attacks have decreased significantly," he added.
Ensuring peace in Afghanistan
Pakistan is also playing a constructive role in ensuring peace in Afghanistan.
Officials from Pakistan, the United States, Russia and China participated in the Extended "Troika" on Peaceful Settlement in Afghanistan last Friday (April 30) in Doha.
The "Troika" discussed "ways to support intra-Afghan negotiations and help the parties reach a negotiated settlement and a permanent and comprehensive ceasefire", according to a joint statement from the group.
The officials from the four nations conferred with Afghan officials and leaders of the Taliban and urged the Taliban to keep their promise "to ensure that terrorist groups and individuals do not use Afghan soil to threaten the security of any other country", the statement said.
The Taliban must not host terrorist groups such as al-Qaeda and ISIS and must prevent them from recruiting, training and fundraising, it said.
The parties "strongly advocate a durable and just political resolution that will result in the formation of an independent, sovereign, unified, peaceful, democratic, neutral and self-sufficient Afghanistan", the statement said.
Ahead of the Troika, US Secretary of Defence Lloyd J. Austin III telephoned Pakistani Chief of Army Staff Gen. Qamar Javed Bajwa on April 28 to discuss the drawdown in Afghanistan, regional stability and security.
During the call, Austin reaffirmed the "importance of the US-Pakistan bilateral relationship" and "expressed appreciation for Pakistan's support for Afghanistan peace negotiations", the US Defence Department said in a statement.
In addition, Pakistani Foreign Minister Shah Mahmood Qureshi conferred with his German counterpart Heiko Maas twice in April to discuss the situation in Afghanistan, among other issues.
In a meeting in Islamabad April 29, Qureshi cited the "importance of [a] responsible withdrawal and steady progress by the Afghan parties towards a negotiated political settlement", according to a statement from Qureshi's ministry.
Qureshi "underscored that peace in Afghanistan would yield other significant dividends including enhanced trade and regional connectivity", the statement said.