KABUL -- Afghan special forces killed a senior member of al-Qaeda in the Indian Subcontinent (AQIS) together with a Taliban commander during an operation in Paktika province, proving further the ongoing ties between the two groups.
"National Directorate of Security (NDS) special units killed Dawlat Beg Tajiki, alias Abu Mohammad al-Tajiki, a mastermind and senior AQIS member, along with Taliban commander Hazrat Ali, alias Hamza Muhajer, in a pre-planned and complex operation in Gayan district, Paktika province," said an NDS official on the condition of anonymity.
Muhajer was a resident of Waziristan, Pakistan, according to a Tuesday (March 30) statement by the NDS.
The two militants' deaths occurred last week, the source said Friday (April 2).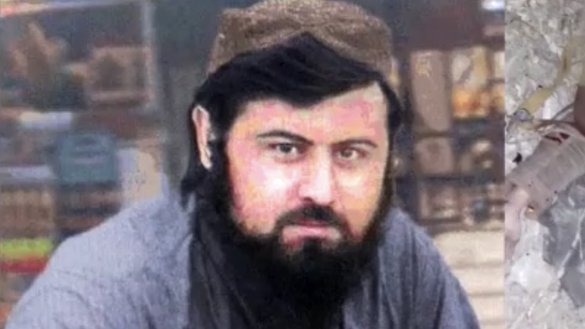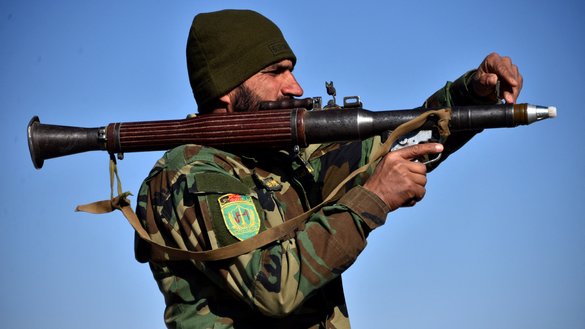 The pair were a point of contact between the Taliban and al-Qaeda and were planning joint attacks, said the official.
"They were responsible for training, funding and equipping the Taliban and had recently started planning summer attacks," he added.
Under the protection of the Taliban, al-Tajiki and Ali trained Taliban fighters in Zabul, Ghazni, Khost and Paktika provinces, said the source, adding that "they were planning to extend these trainings to other Taliban bases in all provinces."
"Ties between Taliban and al-Qaeda have grown stronger than before," the source added.
"This is the third senior al-Qaeda member killed in Taliban-controlled areas following the Doha Agreement, which clearly highlights the strategic ties between the Taliban and al-Qaeda."
Although under the Doha agreement of February 2020, the Taliban pledged to the United States to cut their ties with al-Qaeda and other terror groups, Afghan authorities, the United Nations (UN) and the United States have accused the Taliban of violating the terms of the agreement.
The UN said in a February 3 report that the Taliban have maintained their ties with al-Qaeda.
Al-Qaeda has between 200 and 500 active members in 11 Afghanistan provinces including Nangarhar, Badakhshan, Khost, Ghazni, Helmand, Kunar, Kunduz, Logar, Nuristan, Paktia and Zabul, operating under the support of the Taliban, it said.
Followers of same ideology
The presence of senior al-Qaeda members in Taliban-controlled areas and their bases, where they were pursued and eventually killed, shows that the group has refused to sever ties with the terrorist group, say officials and analysts.
"Al-Qaeda has a strong and active presence in Afghanistan, operating regularly in Jawzjan, Sar-e-Pul, Badakhshan and a number of southern provinces," said Tamim Nuristani, a political analyst and former governor of Nuristan.
"The Taliban have not only maintained their ties with al-Qaeda but have even strengthened them," Nuristani said.
"Senior al-Qaeda members develop strategies for the Taliban, and advise, fund, equip and train them. Based on our information, al-Qaeda has recently bought more than 300 drones for the Taliban to gather intelligence," he said. "The Taliban use them to photograph government areas and their targets."
"Al-Qaeda plans to open new fronts in case the Taliban make peace. It has reached agreements with Taliban field commanders in this regard," Nuristani added.
The terrorist group also has close ties to Iran and has helped foster the Taliban's relationship with Tehran, he said.
"Al-Qaeda is present in Helmand, Ghazni, Farah and other areas and the killing of al-Qaeda commanders in Taliban-controlled areas shows that they have not cut their ties with al-Qaeda," said Ishaq Atmar, a political analyst in Kabul.
"Al-Qaeda and the Taliban are followers of the same ideology and doctrine. Firm evidence indicates that the two groups have strong ties," Atmar said.
"Even if the Taliban claim a hundred times that they will cut their ties with al-Qaeda, they are lying and won't do so."
Co-operation with foreign fighters
"The Taliban tried to hide their ties with al-Qaeda after the Doha Agreement, but so far there is no evidence suggesting that they have even considered ending their alliance with al-Qaeda," said Ghulam Sakhi Ehsani, a Kabul-based political analyst.
"On the contrary, the Taliban have further facilitated and established a platform for the activities of foreign fighters in Afghanistan, conducting terrorist attacks in close co-operation with them," said Ehsani.
The killing of al-Tajiki alongside a Taliban commander in a Taliban base demonstrates a strong Taliban–al-Qaeda relationship, Ehsani said.
"Al-Qaeda is a global terrorist network with plenty of military, financial and technical resources and capabilities. The Taliban use these resources and capabilities to achieve their objectives, and there is no doubt that the Taliban have close and strong ties with al-Qaeda," said Ahmad Saeedi, a political analyst in Kabul.
"There are more than 10,000 foreign fighters alongside the Taliban."
"Severing ties with al-Qaeda and other terrorist groups by the Taliban means their [the Taliban's] end. The Taliban will never cut ties with al-Qaeda and other terrorist groups," Saeedi said.