RIYADH -- Tehran's intransigence in discussing a return to the 2015 nuclear deal and its continuing support for proxy militias throughout the Middle East and beyond have only furthered Iran's isolation on the world stage, analysts say.
The EU has offered to broker talks to discuss Iran's return to compliance with the 2015 nuclear deal, known as the Joint Comprehensive Plan of Action (JCPOA), but so far Iran has rebuffed these efforts.
European support -- which is critical to Iran if it is to navigate its way out of the various crises it is facing -- is dwindling, especially in view of Iran-backed Hizbullah's role in the collapse of the Lebanese state and ongoing attacks on military and diplomatic targets by Iran-backed Iraqi militias.
Meanwhile, diplomatic and commercial relations are flourishing among Gulf Co-operation Council (GCC) countries, and the previously inconceivable rapprochement agreements between Israel and a host of regional countries are further pushing Iran to the sidelines and diminishing its clout.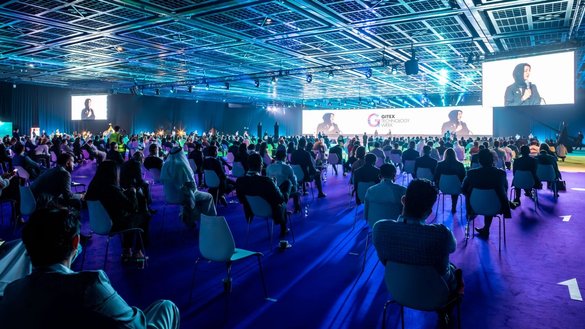 Shifting alliances
A recent visit to Israel's northern border with Lebanon by a group of ambassadors representing the United Kingdom, France, Belgium, Greece, Poland and the European Union highlights the shift in Europe's stance towards Iran and its proxy Hizbullah.
"As far as Iran is concerned, we in Belgium are very afraid that Iran will reach nuclear capabilities and we hope that in co-operation with the [US President Joe] Biden administration we will be able to reach the best solution," Belgium's ambassador to Israel Jean-Luc Bodson said on March 16.
The visit took place as more and more countries are taking steps to designate Hizbullah as a terrorist organisation, the latest of which was Kosovo in early March.
Last year, both Germany and Britain designated Hizbullah as a terror group, amid a growing acknowledgment that its political and military wings are one and the same.
The group is thought to use some European countries as a safe haven to make plans, recruit sympathisers and raise funds, including through criminal activities.
Still, some European countries have granted significant operational rights within the bloc to Hizbullah largely because of France's influence.
France has sought to keep the door open to all Lebanese parties and also to keep the nuclear agreement from crumbling. But it is coming under increasing pressure to push back on both Hizbullah and Iran.
Proxy groups threaten region
The agenda Tehran has pursued in the Middle East through the Islamic Revolutionary Guard Corps (IRGC) Quds Force is the main reason for the geopolitical changes that have taken place in the region over the past 10 years, said Cairo-based Bahraini political researcher Abdullah bin Hamad.
Over the past year, major diplomatic breakthroughs have occurred in the Middle East, including the US-backed peace agreements between Israel and a number of Arab countries, known as the Abraham Accords, and the rapprochement between Saudi Arabia and Qatar.
The UAE and Bahrain signed the Abraham Accords with Israel on September 15, followed by Sudan on October 23 and Morocco on December 10.
Although other Arab countries have not signed the accords, various accounts suggest new participants, including Saudi Arabia, will do so soon.
Israeli-Gulf relations "are currently on the right path", bin Hamad said, "in view of the international changes that have brought them closer together, and their exposure to a common threat: Iran's [expansionist] plans".
As part of those expansionist plans, the IRGC continues to support proxy groups in Iraq, Lebanon, Syria, Yemen and Afghanistan.
Kataib Hizbullah is one of the leading IRGC-backed militias, active in Iraq and Syria. It is suspected of rocket attacks against numerous Western military and diplomatic facilities in Iraq since late 2019.
On March 15, two rockets targeted Iraq's al-Balad air base housing US troops north of Baghdad. Five other rockets crashed into a nearby village, damaging a civilian home.
There was no immediate claim of responsibility, but similar attacks have been blamed on a shadowy network of militias linked to Kataib Hizbullah.
On March 3, a barrage of Iranian-made rockets slammed into Ain al-Asad military base in western Iraq, which houses international coalition forces.
A February 15 rocket attack on Erbil was claimed by little-known Saraya Awliyaa al-Dam, another group linked to Kataib Hizbullah.
Iranian threats also have extended to GCC member states, with Kataib Hizbullah-linked Alwiyat al-Waad al-Haq claiming a foiled January 23 attack on al-Yamamah Palace and other locations in Riyadh.
In a January 27 Telegram post, the group posted doctored images of the monumental Burj Khalifa skyscraper in the UAE being struck by drones.
'A pariah state'
Iran's ambitions and its threats to the national security of the Gulf region have made it "a pariah state", said Abdullah al-Dakhil, a political science lecturer at King Saud University in Riyadh.
"The matter is not confined to the Middle East and the Gulf region, as Iran and its proxies around the world, in particular Hizbullah, are losing influence with the European community as well," he said.
European countries are part of the international coalition fighting "Islamic State of Iraq and Syria" (ISIS) remnants in the region. They also promote freedom of navigation in Gulf waters, the Strait of Hormuz and Bab al-Mandeb through initiatives such as the European Maritime Awareness in the Strait of Hormuz (EMASOH).
Khaled al-Zoubi, a law professor at Ajman University in the UAE, said Tehran's expansionist policies are solidifying Arab states' choice of allies.
The political rapprochement with Israel is no longer limited to one or two Arab countries, as the number continues to rise and has reached the two most important political entities in the region, namely the GCC and the League of Arab States, he said.
"This would not have happened as quickly had it not been for the nearly unified stance against the Iranian regime's policies and the catastrophic consequences that would ensue if Iran is not confronted resolutely and collectively," he said.
The agreement with the UAE is especially meaningful as the country has strong political, economic and social ties with the rest of the GCC states, al-Zoubi said.
"It represents a direct message to Iran that most countries of the region will deter it if it tries to continue its expansionist activities," he said.