KABUL -- Afghans are expressing outrage after the Russian Foreign Ministry tweeted an incorrect map of Afghanistan that eliminated the Afghan-Chinese border.
The map, which the ministry tweeted March 12 in an announcement on upcoming peace talks in Moscow, truncates Afghanistan's Wakhan Corridor, a narrow stretch of land that separates Tajikistan from Pakistan and creates the 76km-long border between Afghanistan and China.
"We have raised with the Russian Foreign Ministry the issue of sharing a wrong map of Afghanistan through the ministry's formal tweet," said Hamid Tahzib, deputy spokesman for the Afghan Foreign Ministry. "It provided an explanation through another formal tweet and has started correcting it."
Following the backlash, the Russian Foreign Ministry posted a tweet on March 13, stating, "The interactive map of the world as presented here is schematic and may not provide an accurate representation of national borders."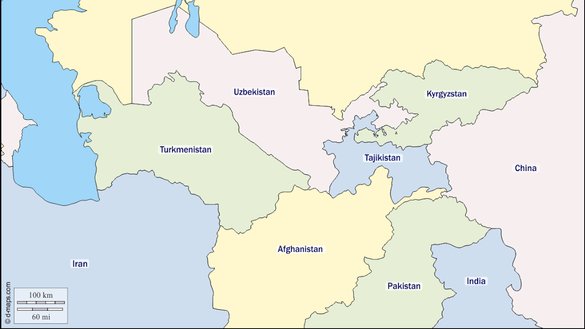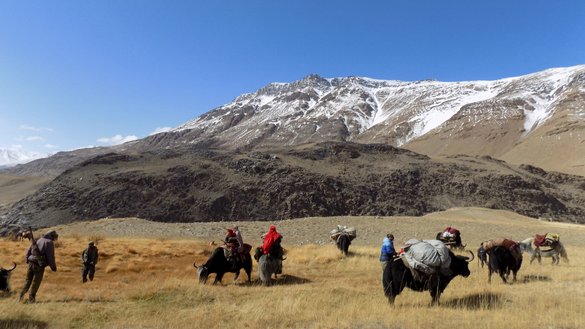 'No mistake'
Afghan political analysts and social media users, however, are rejecting Moscow's explanation, calling it a "dirty game".
"Sharing a wrong and fake map of our country by the Russian Foreign Ministry is no mistake; it did it deliberately," said Najibullah Azad, director of the Bawar Movement and a Kabul-based political analyst.
"Cutting off parts of Afghan territory and attaching them to another country show Russia's policy of aggression and occupation towards its neighbours and the region," he said.
"Russians have good experience in occupying and grabbing lands," he added. "Before this, they changed Ukraine's map and took Crimea from it."
"The Russians have been interfering directly and indirectly in the internal affairs of Afghanistan for four decades and have worked to weaken Afghanistan during this period," said Kabul-based political analyst Aminullah Shariq.
"By attacking Afghanistan, Russia could not gain dominance in our country; therefore, it wants to take parts of Afghanistan and give them to countries under its control by creating such fake maps," he said, referring to the 1979-1989 war that the Soviet Union lost.
"Creating and sharing a fake and wrong map by the Russians are no mistake; they have a malicious plan to divide Afghanistan and give its lands to other countries," Shariq added.
Russia must apologise
The Russian Foreign Ministry's explanation was insufficient, said many social media users. They demanded a formal apology from Moscow and deletion of the original map.
"This is the real schematic map of Afghanistan," tweeted Abdul Hai Qanit, a social activist, posting a map with accurate borders. "Whatever posted from your side, looks like having a secret plan behind it. It is violation of international law."
"Trusting Russia as an Afghan is a big mistake," Bassir Furogh tweeted in response to the Russian Foreign Ministry's correction. "Afghans must always keep a close and cautious eye on Russia's policies. Is it revenge or a bad mistake? Definitely to be clarified! If mistake, they must apologise. Otherwise break off the relationship."
"The strong reaction, unity and solidarity of Afghans on Twitter forced the Russian Foreign Ministry to publish the correct and actual Afghan map," said Asef Ahmadzoy, a civil society activist in Kabul.
Nonetheless, he said, the explanation should not be taken at face value.
"After their defeat in Afghanistan [in 1989], the Russians have been seeking revenge," he said. "They have been waging cold and hot wars in our country for the last 40 years, killing, wounding and disabling millions of Afghans."
Shamroz Khan Masjidi, a former spokesman for the Afghan Ministry of Finance, shared similar concerns.
"When did Pakistan find a border with Tajikistan? Russia must stop this dirty play. @mfa_afghanistan must officially protest to this map. Russia must apologize and remove this map before the #Moscow meeting," he tweeted.
Moscow is 'never neutral'
Daud Miraki, a US-based analyst of Afghan affairs, questioned Moscow's sincerity in holding peace talks scheduled for Thursday (March 18).
"Peace at the cost of losing pieces of our country? No thanks!!!" he tweeted.
"What does #Russia want from #Afghanistan?" Muhammad Kabir Haqmal, a former National Security Council spokesman, wrote under the Russian Foreign Ministry's tweet of the wrong map. "Destruction & situation of the 80s & killing of millions of #Afghans R not enough? I reject any peace initiative of Russia. They can never be impartial & will never forget their defeat in our country."
"As an active and important member of the international community, Russia must obey international laws and respect the borders, laws and territorial integrity of other countries," said Maqsood Hasanzada, a Kabul-based political analyst.
"Sharing an incorrect map of Afghanistan by the Russian Foreign Ministry firstly shows [the] unprofessionalism of the Russian diplomatic apparatus and secondly shows lack of respect for the national sovereignty and territorial integrity of our country."
Russia's publication of the map was no mistake, said Hamidullah Murad, who is pursuing a master's degree in public administration at a private university in Kabul.
"It is its plan to cut off parts of Afghan soil and give them to other countries to create tension and legal disputes along the northern borders of Afghanistan and mire Afghanistan and its people in border disputes for years, such as in the case of the Durand Line."