AL-HASAKEH -- There has been a sharp rise this year in the number of murders and crimes committed by "Islamic State of Iraq and Syria" (ISIS) operatives inside al-Hol camp in northeastern Syria's al-Hasakeh province, local officials say.
There have been at least 31 killings in the camp since early January, camp official Jaber Sheikh Mustafa said Wednesday (March 3).
Six of those killed were murdered with a sharp object, "while the rest were shot dead", he told AFP. "We believe that ISIS sleeper cells are behind these murders."
"ISIS families in al-Hol camp are systematically spreading terror in the camp with their actions," Adnan Azadi, an official with the security branch of the Asayesh, told Al-Mashareq.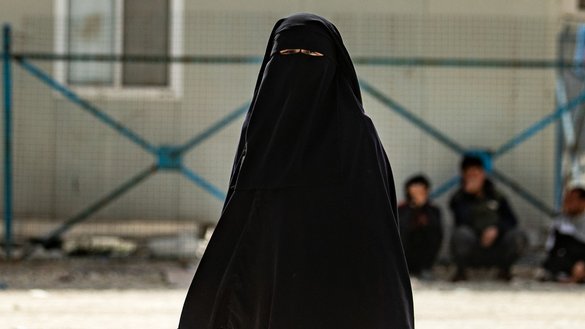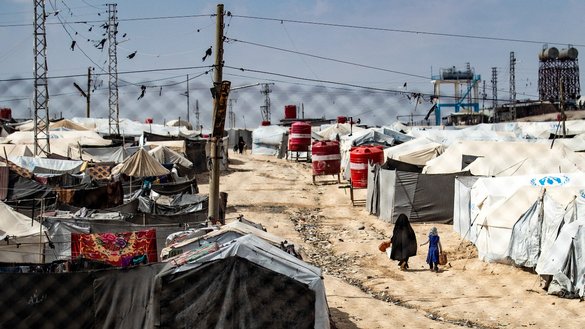 The Asayesh, affiliated with the Syrian Democratic Forces (SDF), are responsible for internal security in Kurdish-controlled areas of northern Syria.
Azadi said these crimes are often perpetrated against those who violate the directives of ISIS and the hesba ("religious police") unit established by hardline women inside the camp.
They include "assassinations, physical abuse, threats and the burning of tents".
"These actions target anyone who violates the instructions of the group and its women in the camp, and anyone who does not co-operate with them, whether by giving money, assisting in escape attempts, or relaying information," he said.
A former ISIS operative was killed in mid-February, Azadi said, which shows "the group's determination to persist in using cruelty and criminality as a tool in its attempt to subjugate" dissenters.
"The security forces tasked with patrolling and maintaining security in the camp are intensifying their monitoring and pursuit operations to stop these actions," he said.
"But it is observed that whenever the security grip is tightened, attempts to escape from the camp are discovered and the perpetrators and smugglers are arrested, the camp witnesses an upsurge in crime," Azadi said.
Proliferation of killings
The attackers used "pistols equipped with silencers" and carried out "stabbings with sharp tools", said Kurdish Red Crescent official Azad Dudeki.
Dozens have been wounded, and tents have been set on fire, he added, with some tent occupants suffering from burns or smoke inhalation.
Security forces in al-Hol are trying to stop the attacks by conducting targeted raids on problematic sections of the camp, he said, during which they regularly confiscate sharp tools and incendiary materials.
Asayesh personnel, who are tasked with maintaining security in the camp, also have been attacked, Dudeki said, noting that they are at constant risk as "they are in direct and constant contact with the camp's residents".
The recent spate of attacks has alarmed humanitarian organisations operating in the camp, who have taken precautionary measures to protect their workers.
This has led to "a decline in the level, quality and quantity of their assistance and services to civilians", Dudeki said, "meaning that ISIS is responsible for depriving tens of thousands of refugees" of medicine, food and education.
Doctors Without Borders (MSF) on March 2 announced it was temporarily suspending its operations in the camp after one of its local team members was shot dead in his tent on February 24, AFP reported.
"People are being killed with a brutal frequency, often in the tents where they live," said MSF's emergency manager, Will Turner. "This is not a safe environment and certainly not a suitable place for children to grow up in. This nightmare must stop."
A sign of desperation
"ISIS women have recently started resorting to a new method of securing money amid the close scrutiny of the remittances [money transfers] that reach the camp," said media and social activist Ammar Saleh.
They have been using their children to carry out thefts "from tents or medical and security workers", he said -- a modus operandi that came to light after a child was caught stealing a phone and money from a camp worker's car.
It has a history of this type of behaviour, he said, noting that when it controlled swathes of Syria and Iraq, it responded to the tightening of the military cordon around it by stepping up executions and torture.
The message is directed at those who violate its directives, he said, "reflecting an apparent fear by the group that the situation inside the camp is slipping out of its hands, and it is losing its ability to impose control and expand".