Though the Islamic Republic boasts of "Muslim unity" in Iran, not all Muslim sects are treated alike, members of Iran's Sunni community say.
Like Iran's other religious minorities -- even those whose faiths have been recognised as the country's official religions since the 1979 Islamic revolution -- Sunnis routinely endure discrimination in many aspects of life.
As part of its display of "Muslim unity" in Iran, the Islamic Republic puts on a yearly week-long show of celebrating the birthday of Prophet Mohammed, yet there is little similarity in the way Sunnis and Shias are treated in the country.
Supporters of Iran's supreme leader Ali Khamenei also call him "leader of the Muslims", an honorific title that is meant to portray him as a man who promotes unity in the Muslim world.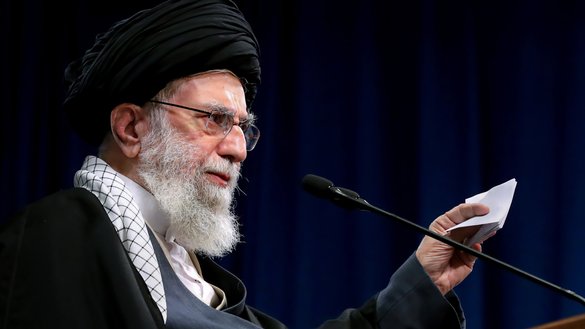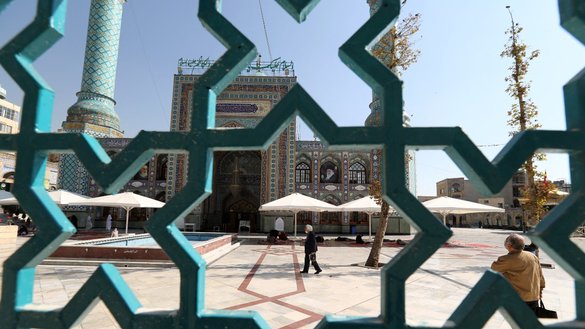 But many regard this title as misleading and hypocritical, as a look at his time in office shows he has been a divisive figure in Iran, often using the Islamic Revolutionary Guard Corps (IRGC) to repress his detractors.
Despite Khamenei's claims of Shia-Sunni unity, the Iranian Sunni community is systemically suppressed, community members say, and on some occasions Sunni leaders have been vocal about the way they are treated.
Excluded, marginalised
In a January 5 letter to Khamenei, Zahedan's Sunni prayer leader Molavi Abdolhamid complained about "Sunnis being second- and third-class citizens".
The Iranian government refuses to release official statistics on religious minorities, but it is well known that Sunnis make up the majority of the population in a number of provinces.
There is a Sunni majority in Kurdistan, West Azarbaijan, Golestan, Hormozgan, Sistan and Baluchestan, and Sunnis make up a considerable portion of the population in Kermanshah, North and South Khorasan, Gilan, Ardabil, Bushehr and Fars.
With 21 members in parliament, Sunnis represent only 7 percent of the 290 total members of the body, yet Sunnis make up between 15 and 20 percent of Iran's population.
Article 12 of the Islamic Republic's constitution (drafted after the 1979 revolution) states that the official religion of Iran is Twelver faith of Ja'fari Islam (Shiaism), adding that this is "eternally unchangeable".
According to the constitution, other Islamic sects -- including the four Sunni sects of Hanafi, Shafei, Maliki and Hanbali, and the Shia sect of Zaidi -- are to be fully respected, and the followers of these faiths are free to perform religious ceremonies based on their own jurisprudence.
The constitution also states that in areas where followers of these faiths are the majority, local regulations will be implemented accordingly to preserve the rights of worship for the local community.
Articles 109 and 115 of the Islamic Republic's constitution say Iran's leader and its president must be Shia. But Sunnis are not only deprived of being leader or president, they are effectively blocked from middle or lower management.
Ahmad Hanafi, a Sunni cleric in Kurdistan, said the monopoly of power by Shia who follow Velayat-e Faqih (Guardianship of the Jurist, currently Khamenei) runs contrary to democratic values, Islamic principles and parts of Iran's constitution.
"We have not had a Sunni minister in the last 42 years," he said.
"Not even a single member of the Guardian Council or the Expediency Council has been Sunni," he added. "Not one Sunni representative has ever been elected to the Majles Presidium."
Even in majority-Sunni provinces such as Sistan and Baluchestan and Kurdistan, not a single Sunni official has been appointed to a senior position, Hanafi said.
Scarce, dilapidated Sunni mosques
Over the past decades, Sunni mosques in various cities have been demolished or have become dilapidated beyond repair.
Mashhad's Sheikh Feiz Mosque was demolished in 1993. The following year, a group of assailants attacked and destroyed Makki Mosque in Zahedan.
The repair of Sunni mosques requires permission from the government, which in some cases is never issued, or in other cases, is subjected to major delays and obstacles.
Abdolmajid, a Sunni religious scholar who asked that only his first name be used, said Sunni worship services are mainly held in private residences or rented locations, and that certain prayer services have been obstructed or blocked.
The number of Sunni mosques or rented prayer halls is one for every 5,000 citizens. Meanwhile, some 85,000 Shia mosques are active across the country and have access to government funds for maintenance, he said.
Abdolmajid said there are currently nine active Sunni mosques in Tehran, along with an unknown number of leased prayer halls.
Given that more than one million Sunnis live in the greater Tehran area, he said, the community has been trying for years to build another mosque, but they have faced opposition from the regime.
In addition to being marginalised, a number of well-known Sunni clerics who are considered dissidents have been imprisoned for opposing government interference in Sunni seminaries, Abdolmajid said.
Among them are Saeed Aramesh, Abdul-Rashid Rigi, Habibullah Jamshidi, Amin Mobaraki, Abdul-Ghaffar Dahani, Mohammad Dehvari, Ali-Asghar Zehi and Issa Azari, he said.
The Islamic Republic has been suppressing the Sunni population and obstructing its worship as it is intimidated by the Sunni minority and by its stance towards the regime and its actions, he said.