From failed satellite launches to the fatal downing of Ukraine International Airlines Flight 752, Iran's Islamic Revolutionary Guard Corps (IRGC) has a long history of missile failures and embarrassments.
Insufficient attention to missile safety protocol, dilapidated equipment and outdated technology have contributed to this track record of failure.
Iran's record, particularly over the last decade, shows a cavalier attitude towards safeguards, proper use and training with regard to its ballistic missile technology.
According to a retired Iranian navy analyst, most of Iran's military technology is reverse engineered or purchased from Russia, China or North Korea.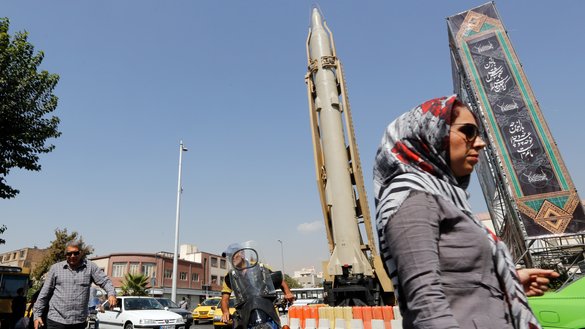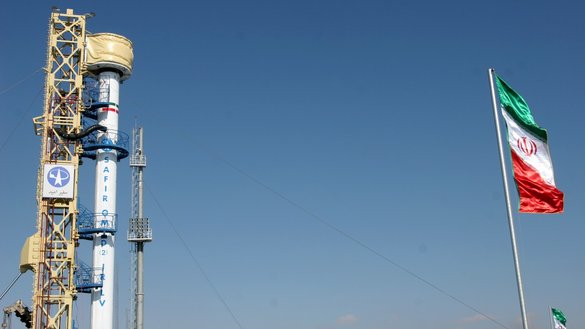 "None of these countries provides sufficient training or support to ensure safety," said the analyst, who asked to remain anonymous.
US sanctions have slowed Iran's drive to become a nuclear power considerably and hampered its missile programme as a consequence, yet the regime continues to spend millions on missile technology.
Just on Monday (February 1), for example, Iran's defence ministry said it tested a new satellite carrier that allegedly can carry a 220-kilogramme payload.
And while the regime spends millions on weaponry and proxy wars, Iranians grow more and more dissatisfied with the government and the worsening economic crisis.
Space programme failures
Iran's space programme, which employs rockets as space launch vehicles (SLVs), has had successive failures in recent years, including the explosion of the Safir SLV during launching preparations on August 29, 2019.
Iran's attempts at sending a satellite into orbit continued, and failed, in 2020. A failed launch last February marked the fourth time in a row Iran has been unable to successfully put a satellite in space since 2017.
Iran said it "successfully" launched the satellite on February 9 but failed to put it into orbit, in a blow to its space programme that the US alleges is a cover for missile development.
Later, on April 22, the IRGC claimed it had sent a satellite -- Noor-1 -- into orbit. But according to Gen. Jay Raymond, who heads US Space Command (SPACECOM), the so-called "satellite" is actually a "tumbling webcam".
"SPACECOM continues to track two objects … associated with space launch from Iran, characterising Noor-1 satellite as 3U CubeSat," he said on April 25.
Deadly domestic errors
The IRGC has also been involved in a number of unsuccessful retaliatory strikes.
On June 7, 2017, five "Islamic State of Iraq and Syria" (ISIS) militants mounted an armed attack on Iran's parliament (Majles) building and the mausoleum of Rouhollah Khomeini, the founder of the Islamic Republic, in Tehran. The attack left 17 civilians dead and 43 wounded.
In response, the IRGC launched "Operation Lailat al-Qadr", targeting ISIS positions in Syria's eastern province of Deir Ezzor with missile strikes.
At least four of the operation's six missiles missed their target.
On January 8, 2020, an IRGC operative misidentified Ukraine International Airlines Flight 752 bound for Kyiv shortly after its takeoff from Tehran's Imam Khomeini international airport, a failure that cost the lives of everyone -- 176 civilians -- onboard.
The operative shot three rockets at the aircraft after a communications glitch prevented him from confirming the target with IRGC command. Iranian officials confirmed, albeit three days later, that the airliner had been hit by two missiles.
But last year's deadly incident, for which no one has been held accountable or even identified, was not the first time in recent memory that the IRGC's use of missiles to hit a target has gone wrong -- and caused undue fatalities.
In a separate incident, Iran's navy struck the support vessel Konarak during a live training exercise in the Gulf of Oman on May 11.
Nineteen crew members were killed, and a further 15 were injured.
The incident occurred near Bandar-e Jask, off Iran's southern coast, according to Iranian officials, who said the vessel was hit after moving a practice target to its destination and not creating enough distance between itself and the target.
Cost to the Iranian people
Operator and equipment failures continue to occur, even though in 2017 alone, Iran's legislators allocated $520 million to improving Iran's missile capabilities -- a move that was intended as a show of defiance against US sanctions.
An explosion last June at the Khojir missile facility, one of Iran's largest and most complex weapons depots, shook the area east of Tehran.
IRGC officials blamed the explosion on an unidentified gas leak, but the explosion was one of three major blasts around the same time, including a July 2 blast at the Natanz centrifuge production facility in Esfahan province.
Between late June and mid-October, there were at least 10 other major incidents, including fires and explosions at petrochemical facilities and power plants.
Even as the IRGC boasts of its large numbers of missiles, intended to deter Iran's perceived enemies, it has failed to put proper measures in place to safeguard its missile programme.
IRGC officials constantly downplay their failures and boast about occasional successes. What Iranian officials fail to mention is the immeasurable cost that Iran's poorly managed missile programme has imposed on its people.
On December 2, Iran's government presented to parliament a draft state budget of about $33.7 billion for the next fiscal year, which starts March 21.
The value of the draft budget is set at about 8,413 trillion IRR -- up 74% from last year's figures in rial terms but about $5 billion lower in hard currency terms because of the sharp fall of Iran's currency.
The national currency, the rial, is in a free fall, declining more than 500% against the US dollar since 2015, with a 320% decline since 2018 alone.